---
Eye Disease Resources
We know that helpful resources related to your eye disease can be difficult to find. Vision care in Canada entails a complex web of services, programs and instructions, and little of it is centralized. The information on this site represents our attempt at providing a comprehensive, centralized resource that offers guidance and information specific to your eye disease.
helpful Videos
Here are 10 videos to help you understand more about various eye diseases and vision research.
How The Eye Works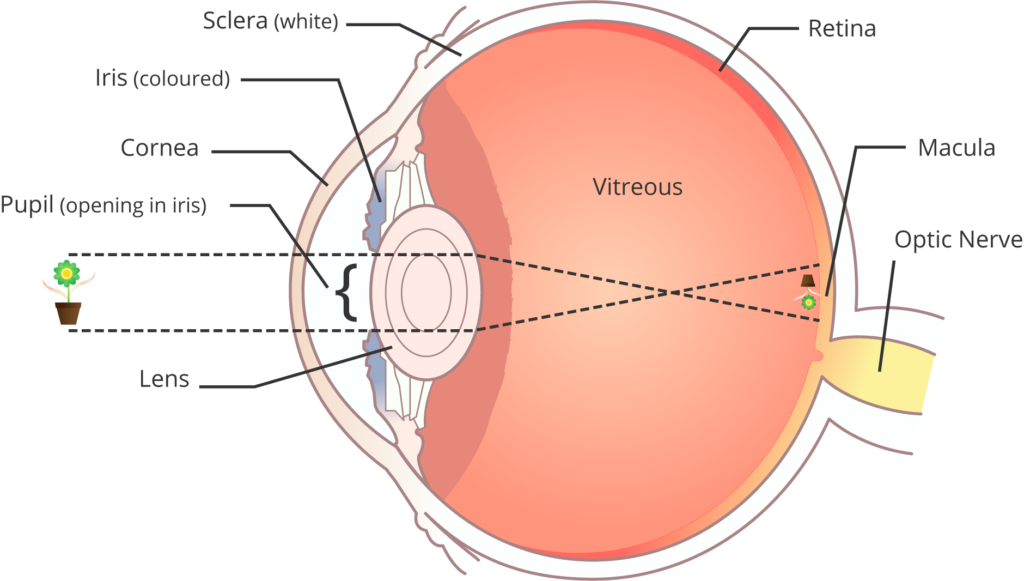 Light rays enter the eye through the cornea—the clear front "window" of the eye. The shape of the cornea bends these rays so that they pass freely through the opening in the centre of the iris, called the pupil.
After passing through the pupil, the light rays meet the eye's natural crystalline lens. This clear, flexible structure works like the lens in a camera, shortening and lengthening its width in order to focus light rays properly toward the back of the eyeball.
On the way to the back of the eye, light rays pass through a dense, transparent gel-like substance called the vitreous. This fluid fills the globe of the eyeball and helps the eye hold its spherical shape.
In a healthy eye, the light rays come to a sharp focus at the back of the eye—an area called the retina. The retina is responsible for capturing all of the light rays, processing them with millions of tiny nerve endings before sending the translated information through the optic nerve and on to the brain.
Retinal Degenerative Diseases
Millions of people in North America live with varying degrees of irreversible vision loss because they have an untreatable degenerative eye disorder, which affects the retina. In these conditions, the delicate layer of tissue that lines the inside back of the eye is damaged affecting its ability to send light signals to the brain. The video below explains the basic premise of retinal eye disease.
---
Do you need assistance navigating our resources? Contact our Health Information Live at 1-888-626-2995 or healthinfo@fightingblindness.ca.
Sponsors
Join the Fight!
Learn how your support is helping to bring a future without blindness into focus! Be the first to learn about the latest breakthroughs in vision research and events in your community by subscribing to our e-newsletter that lands in inboxes the beginning of each month.