Jan 10, 2020
FBC Celebrates the Life of Jean Ip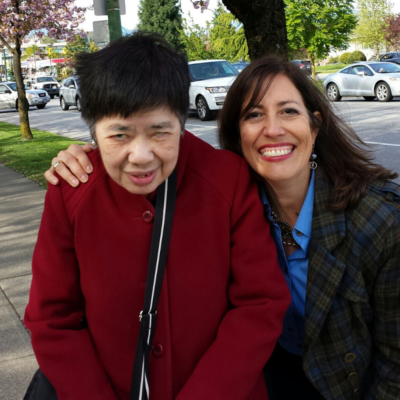 Fighting Blindness Canada is honouring the passing of Ms. Jean Sheung-Chi Ip, a valued member of our community.
Jean was a Canadian real estate entrepreneur who lived in Vancouver. Born in Hong Kong in 1938, she immigrated to Canada in 1973, attending the University of Minnesota for Library sciences before settling in Vancouver.
Philanthropy was a large part of Jean's life. In 2018, she established the Jean Ip Foundation, to support organizations and programs that focus on healthcare, education and Christianity. Stemming from her principle of "putting God's love into action," one of the Jean Ip Foundation's signature programs distributes bags of rice to communities in the lower BC mainland to those in need.
Like her parents, Jean lived with severe vision loss – an experience that led her to establish the Mr. and Mrs. Po Ting Ip Memorial Fund for Age-related Macular Degeneration (AMD) Research at Fighting Blindness Canada in 2013. Thanks to her long-time support, Fighting Blindness Canada has been able to support several researchers working to develop better treatments for AMD.
Join the Fight!
Learn how your support is helping to bring a future without blindness into focus! Be the first to learn about the latest breakthroughs in vision research and events in your community by subscribing to our e-newsletter that lands in inboxes the beginning of each month.