National Ambassadors
FBC Ambassadors have the opportunity to attend and speak at FBC signature events, be interviewed by media, as well as meet other individuals and families affected by vision loss.
---
Bernard Akuoko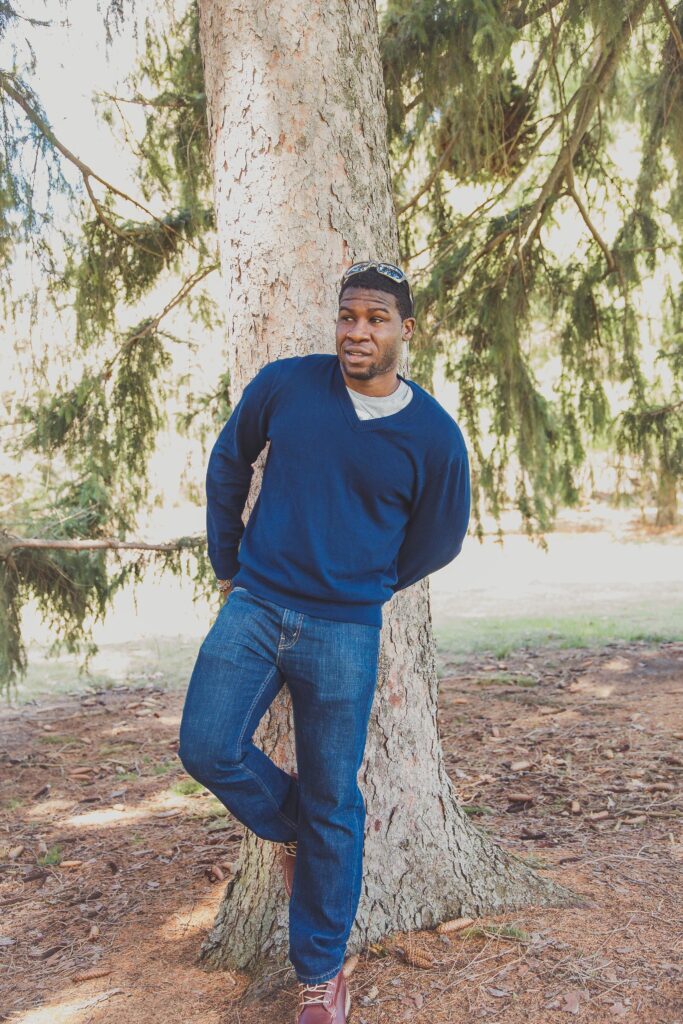 "Although I was diagnosed with retinitis pigmentosa at the tender age of two, I didn't realize I was visually impaired until later in my life. Growing up, I did so many of the things sighted kids do: I played football, basketball, and baseball; I rode bikes and competed in track and field. I played computer and video games and watched movies and television. Never did I think that my limited vision would get in the way of those activities. But now at the age of 31, I'm beginning to see more signs of my eye condition – and I'm realizing the impact that it is having on my life. I can't do some of the activities I used to be able to do, which is difficult to come to terms with.
With that in mind, I'm lucky for all the moments I get to be part of. This is a new chapter in my life where I'm meeting people in similar circumstances, and learning new things about myself. I am constantly adjusting to a life with lower vision, but I'm willing to overcome this challenge.
Fighting Blindness Canada embodies exactly how I feel about blindness. I feel that I have to fight every day. Whether it's battling the stigmas faced by people with low vision or the challenges of accepting who I am, I never will give up hope. Like FBC, I'm always fighting. I refuse to let low vision alter my goals, but it would be nice one day to have sight – both for myself and for my sister, who has Stargardts disease. As low vision individuals, it would be incredible to have a chance to see life with improved sight.
I want the barriers that I face to one day disappear so I can reach my full potential. I want to be able to pick up a book one day and read. I want to play basketball with my friends. I want to see the faces of my family members again. I want to look back at old photo albums. I want to be able to watch my favourite shows, and go for a run with no fear. These are things that I believe will ultimately come true, thanks to the work of Fighting Blindness Canada.
---
Laura Feltz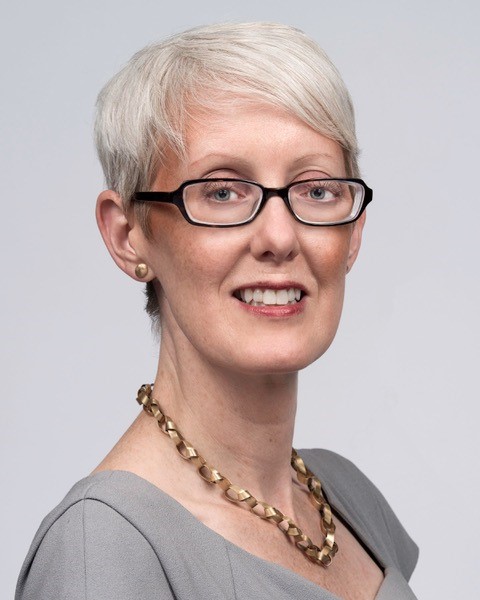 "In 2011, I was diagnosed with glaucoma and in 2015 I became legally blind with partial sight. I was in a executive team meeting when I realized I could no longer see the faces of people who were more than a foot away from me – I mistook two executives with similar hairstyles for each other, and it was an embarrassing mistake.
I stopped driving before I was legally required to because I felt I could no longer safely drive. My aging parents live close to Lake Huron, and because public transportation to small town Ontario is not readily available, I've not been able to see them as frequently as I would like. Most of all, I miss looking in the eyes of my family and friends—or even someone I've just met—and seeing their expressions.
I became aware of Fighting Blindness Canada (FBC) through my passion for cycling. When I lost my sight, I sold my bike because I no longer felt safe riding. I ended up joining Trailblazers Tandem Cycling Club, and at the same time, was introduced to FBC's Cycle for Sight event. Cycle for Sight welcomed me with open arms, and I had a fabulous experience riding on a tandem bike.
Throughout my journey with sight loss, I remind myself to focus on what's good about my blurry vision. I never seriously thought I would be blind at this stage of my life and I've experienced the challenges of living life with a continuously out-of-focus picture. I hope that researchers find viable solutions that will benefit me; however, if research can help lead to treatments for someone who has less vision than me and make their world more accessible, then that inspires me."
---
Jamie Fotak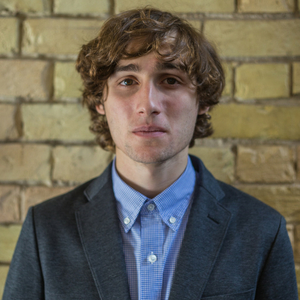 "I believe my diagnosis initially affected my family more than myself because it did not begin to impact my life until my teenage years. As I grew older my loss of vision, and all the things that appeared to be contingent on it, left both my life and mental health in crisis. I was angry and hurt that I could no longer play basketball, go out at night or seemingly 'be normal.'
Dealing with this loss has been, and often still is, a long and difficult journey, yet through it I have been able to challenge perceived limits on my ability to experience and enjoy life.
I have been involved with Fighting Blindness Canada for many years. Between the ages of 9 and 11, shortly after I was diagnosed, I started speaking at the annual Comic Vision event in Toronto, where I would share my experience as a child with vision loss to help raise money for FBC. For the past few years I have been a member of FBC's Young Leaders program, which provides mentorship to youth who are experiencing vision loss.
FBC's mission is important to me because it is both optimistic and realistic. I have found that the two are rarely used in conjunction with each other when responding to loss, yet FBC stresses the notion that a cure for sight loss is possible!"
---
Edward Glassman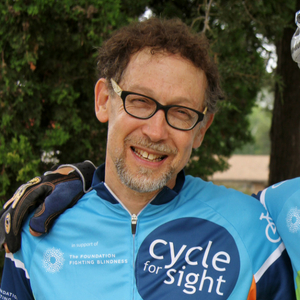 "My diagnosis came as a shock since there is no history of eye disease in my family. It took a while to sort out the diagnosis and I remember feeling quite frightened of what my future would look like because there was so much uncertainty about the diagnosis and the course of the illness. As it turns out, the deterioration, limited to my central vision, has thankfully been quite slow.
I remain quite involved with physical activities such as running, cycling and cross-country skiing, which is vitally important to my sense of well-being. I have had to switch from reading books to listening to audio books, though. I would prefer to be able to read, but I have come to love audio books and am so grateful they are readily available. My wife has also had to make significant adjustments to her life due to my vision loss. Taking on all the driving was a huge burden for her, as she has never enjoyed driving and was quite terrified of highway driving. However, much to her surprise, she too has adapted.
I am always happy to help FBC whenever I can. For the past number of years, I've participated in Cycle for Sight as well as Comic Vision and just recently I helped at the Yong Leaders conference. Even if I never recover my full vision, it is so gratifying to support an organization like FBC. I know they will contribute profoundly to the lives of future generations affected by vision loss.
---
Lorraine and Karin Stiefenhofer
"Twenty years ago my mother Lorraine was diagnosed with age-related macular degeneration (AMD). Then in 2019, frequent exams and injections ended when she was informed there was nothing further to be done to treat advanced effects of wet and dry AMD in both eyes. She was referred to sight rehab for tips and techniques to manage the vision she has left.
Mom worked hard to overcome depression from losing treatment options to save her sight. Now at 88, she lives alone independently and still focuses on beauty and its celebration. In nature. In people. In family. Led by a lifelong passion for painting and poetry, working on one or two canvases and dreaming the next…
We support the work that FBC does because it is so important to fund critical sight-saving research, and to provide a community for those experiencing vision loss. It's also vital for everyone to understand the challenges faced by people living with serious eye diseases." – Karin Stiefenhofer
---
Deborah Scott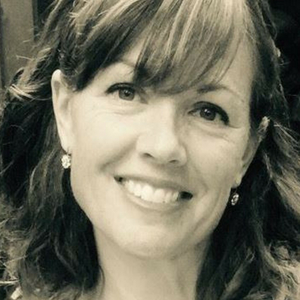 "Olivia showed signs of vision loss from a very young age. While putting her into bed when she was only 2 years old, we noticed she was unable to see the glow in the dark stars we had placed over her bed. We started doing little games to see if she could spot our hands in the dark and it was clear there was an issue, especially when we compared her night vision with that of her younger sister. At the age of 5, Olivia was diagnosed with early onset retinitis pigmentosa. As you can imagine, receiving a life-changing diagnosis for a rare disease that has no cure is devastating as a parent.
As we began to learn more about Olivia's diagnosis, we found a connection with Fighting Blindness Canada, which we benefited from immediately. They gave us a sense of empowerment and the chance to become part of a community that is committed to restoring hope and sight. This puts power back in a parent's hands, giving us the ability to do something, to take action. FBC offered us the chance to fundraise for research, to participate in events, to talk, to learn, to connect.
It took us many years, to be honest, to begin to truly deal with and to understand how RP would or could possibly impact our lives. Our links with the community of families affected by visual impairment has grown over the past 11 years, and it has been through the relationships with both FBC and with this community of friends, that we have learned how to talk openly with Olivia about her impairment, how to cope and how to move forward. It has taken her years to understand and learn to advocate for herself, but we continue to be so proud of her strength and determination in dealing with her diagnosis.
FBC gives us, and more importantly our daughter, hope."
Join the Fight!
Learn how your support is helping to bring a future without blindness into focus! Be the first to learn about the latest breakthroughs in vision research and events in your community by subscribing to our e-newsletter that lands in inboxes the beginning of each month.