Become a National Ambassador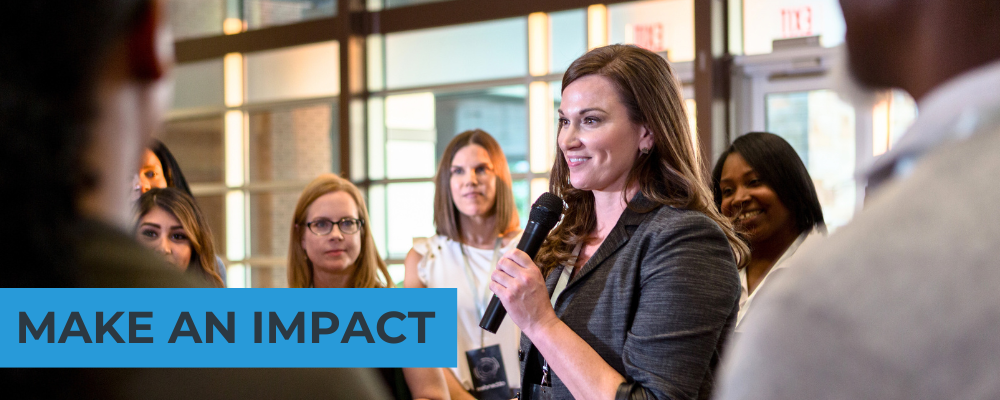 This is your time to share your journey, make an impact, and connect with the vision loss community.
YOUR VOICE IS POWERFUL
Whether you're living with vision loss or are closely impacted by it, we'd love to have you become a National Ambassador for Fighting Blindness Canada.
Our National Ambassadors use their time and creativity to raise awareness about the impacts of vision loss and the importance of supporting ground-breaking vision research.
Throughout the year, National Ambassadors look for opportunities to share their story alongside Fighting Blindness Canada's mission, and participate in a variety of education and fundraising events.
Becoming an ambassador gives you the opportunity to be generous, engaging, and a voice for Canadians impacted by blinding eye diseases.
Access our National Ambassador Role description. (PDF Format)
HOW IT WORKS
APPLY
Ready to make a difference? Fill out our National Ambassador application form to get started.r growing community.
PARTICIPATE
Help us communicate Fighting Blindness Canada's mission with your networks, stand alongside us at events, and share your story with the community.
MAKE AN IMPACT
Together, we can bring hope to over 1.2 million Canadians living with vision loss by moving research forward.
Individuals seeking to apply to become a Fighting Blindness Canada National Ambassador must live with or have a close family member living with vision loss.
Up to three individuals will be selected per year to join us as National Ambassadors. The ambassador role requires a commitment of 12 months upon start date, with possibility to extend. Access role description.
Applications are open! Ambassador applications will be accepted until August 2023 with goal to start the ambassador term in fall of 2023.
IS THIS OPPORTUNITY RIGHT FOR YOU?
Enjoy a sense of community and shared purpose?
Looking to make a difference?
Value our mission to move research forward?
Take pride in sharing your vision loss story and experiences?
Looking for opportunities to connect and communicate with others in the community?
This opportunity might just be the one you're looking for!
Become part of something big, something life-changing.
APPLY TO BECOME A NATIONAL AMBASSADOR
Note: When selecting the 'APPLY' button above, a prompt to save the form will appear. This is in order to access the form from your computer or device and complete it at your leisure. Please save, then you will be able to open it from your computer and type your answers into the form using MS Word.
Do you have a question about becoming a Fighting Blindness Canada National Ambassador? Please email us at info@fightingblindess.ca
Stay connected with us on Facebook, Instagram, LinkedIn, and Twitter.
Join the Fight!
Learn how your support is helping to bring a future without blindness into focus! Be the first to learn about the latest breakthroughs in vision research and events in your community by subscribing to our e-newsletter that lands in inboxes the beginning of each month.