Young Leaders Mentorship Program
Since 2015, Fighting Blindness Canada's (FBC) Young Leaders Program has provided a supportive environment for Canadian youth living with vision loss to come together and develop their employment, leadership, and advocacy skills.
Our Mentorship Program is part of this initiative, connecting young Canadians living with vision loss to a community-based mentor. Throughout the program, mentees are provided with career development resources, guidance, and support. In-depth conversation guides and support from Fighting Blindness Canada staff are provided.
Benefits to mentorship include:
Career planning
Networking
Getting support in coping with unique challenges people living with vision loss may experience
Development of new skills such as public speaking, leadership, and advocacy
Program Details
The FBC Mentorship Program is designed to connect Young Leaders living with vision loss with mentors who will offer support and encouragement in sessions over a nine-month term. The sessions will be designed to help mentees develop their skills, improve confidence, and learn from their mentor's experiences.
The mentor-mentees will meet one-on-one for a minimum of six one-hour Zoom sessions, scheduled between April – September 2024, at times convenient to both mentee and mentor. FBC's Young Leaders Program will provide conversation guides for the sessions and will work with participants to ensure that their goals are being met. FBC will also provide a training session and will host a virtual kick-off and wrap up party for all program participants.
NEW for 2024! Mentors and mentees will be invited to join us for a half-day, virtual mentorship workshop in May. More information coming soon.
2024 program schedule
January 19, 2024: Applications for mentors and mentees due
February 2024: Virtual kick off session
March 2024: Online training sessions for mentors and mentees
April – September 2024: Mentors and mentees will meet virtually once a month
May 2024: Half-day mentorship workshop
June 2024: Check in calls with FBC
October 2024: Virtual wrap up party
Eligibility Requirements
To participate as a mentor or mentee, you must:
Be between 15-35 years old (for mentees). No age limit for mentors.
Be living in Canada
Be living with vision loss
Have access to a computer and internet connection
Be able to attend nine one–hour sessions over Zoom, from February – October 2024
Submit a completed application by January 19, 2024
In 2024, Young Leaders will be accepting up to 15 mentor-mentee pairs into the program. We will do our best to accommodate everyone who applies, but due to numbers of applicants and particular skills/interests this may not be possible. We will be in touch with all applicants with an update on their status in February 2024.
BECOME a Mentee OR MENTOR
If you have any questions, please email us at education@fightingblindness.ca
WHAT PARTICIPANTS ARE SAYING
"Our call was very valuable to me. I strongly appreciate the transparency my mentor demonstrated while sharing her story. What really stood out to me was how my mentor's perspective has evolved due to her vision loss regarding her career and family life."
"Our session was a great exchange of sharing more details about our work history and history with sight loss, challenges and learning how I can be a resource for my mentee."
"I really enjoyed talking with my mentor. They are very caring and understanding. I appreciate them asking questions that challenge the way I think."
"I felt great after our call. I find that my mentee and I have a great connection and have great discussions. We are both sad that the program is coming to an end!"
"I really enjoyed speaking with my mentor. I left the call with more things to think about with regards to my self-awareness from a personal and professional level."
---
The Young Leaders Program is supported by: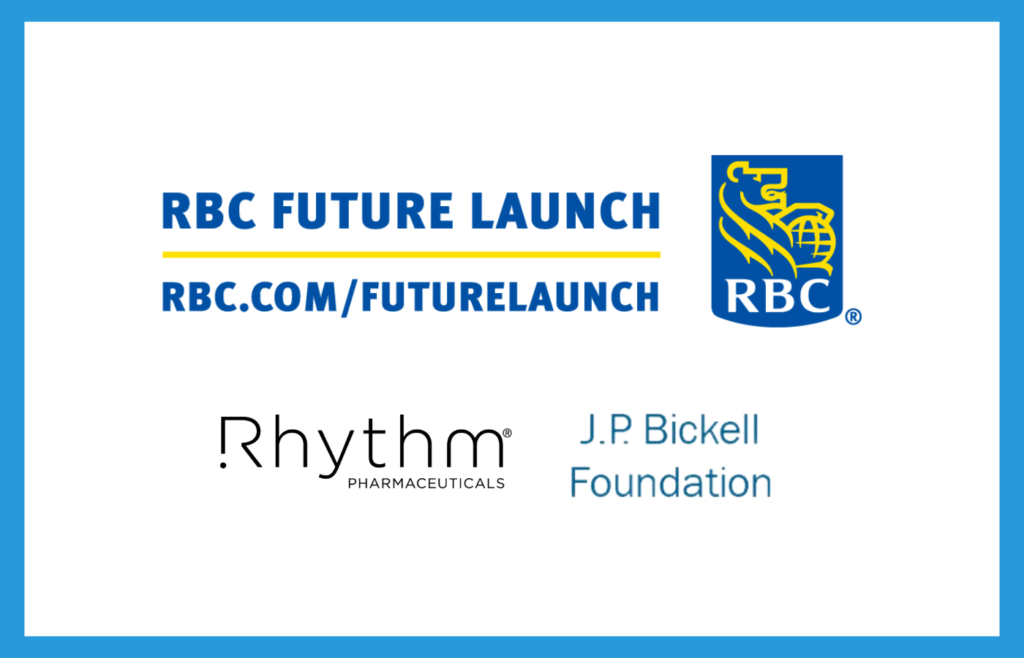 Join the Fight!
Learn how your support is helping to bring a future without blindness into focus! Be the first to learn about the latest breakthroughs in vision research and events in your community by subscribing to our e-newsletter that lands in inboxes the beginning of each month.