Sep 9, 2019
Fighting Blindness Canada Celebrates 35 Years of Friendship with the Lions Clubs of Canada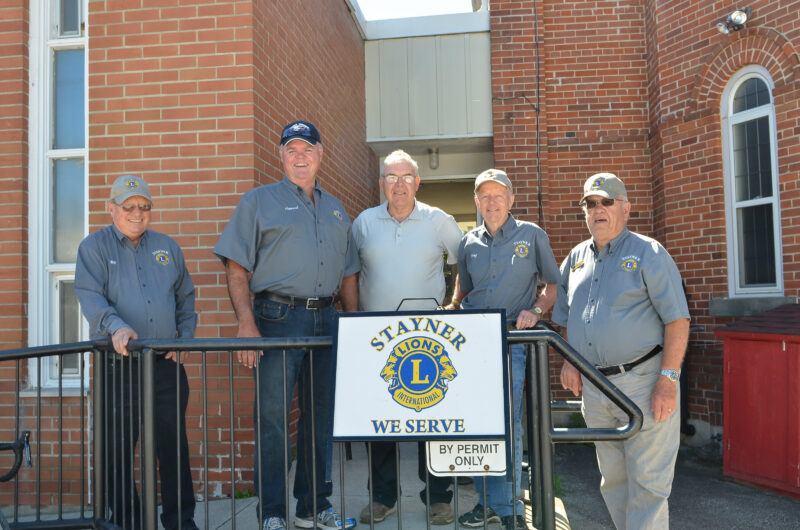 This year, participants in Cycle for Sight events across the country set off on exciting routes through farmland, fields, and country lanes. As with any adventure, our cyclists occasionally came across the unexpected: after all, tires can puncture, weather can turn, and, of course, hills must be climbed! But regardless of what they encountered on the route, our cyclists could count on one thing: a very warm welcome from our friends at the Lions Clubs of Canada.
FBC's partnership with the Lions Clubs of Canada stretches back to some of our very first Ride for Sight motorcycle events. The fit seemed natural given the Lions Clubs' longstanding commitment to supporting people living with vision loss – a commitment that rose out of Helen Keller's address to the Lions Club International Convention in 1925, when she challenged the Lions to become "knights of the blind." As part of Ride for Sight, the Lions Clubs have run fundraising events, loaned buildings, volunteered on-site, cooked event meals, run our registration tables—in short, they've done just about everything they could to help our Riders, all while donating generously to our cause!
So when Fighting Blindness Canada started Cycle for Sight as a separate fundraising event, we knew who to turn to for support: the Lions Clubs of Canada. In the event's first year, Cycle for Sight organizers realized that Lions Clubs happened to have clubhouses evenly spaced all along the cycle route. Yet again, the Lions Clubs rose to the challenge, giving our cyclists a place to rest, recharge, and gear up for the next leg of their journey. This year, Lions Clubs of Canada hosted rest stops at Cycle for Sight events in Toronto, Ottawa and Newfoundland. In Ottawa, Cycle for Sight was supported by the Gloucester Lions, the Manotick Lions, the Merrickville Lions, the Stittsville Lions, and the Arnprior Lions!
This year, we also received a generous donation from the Pemberton Lions Club in honour of their member Joe "Grizzly" Robinson, who lives with vision loss. Three years ago, Grizz started a Dining in the Dark fundraiser in Pemberton, in order to give back and support ongoing research to understand and discover new treatments for blinding eye diseases. This year, Dining in the Dark raised $7,000 dollars, and the proceeds were equally split between the Lions Foundation of Canada and Fighting Blindness Canada.
These sorts of community initiatives are so appreciated, and we truly value our partnership with the Lions Clubs of Canada. We look forward to many more years of working together to help those living with vision loss!
Join the Fight!
Learn how your support is helping to bring a future without blindness into focus! Be the first to learn about the latest breakthroughs in vision research and events in your community by subscribing to our e-newsletter that lands in inboxes the beginning of each month.