Aug 6, 2019
GIVEAWAY: Win an eSight Device at Vision Quest!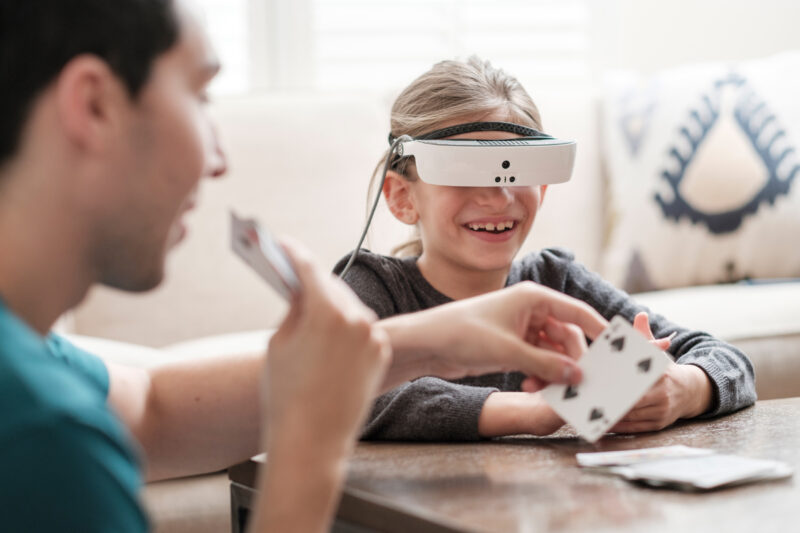 Fighting Blindness Canada is giving away a fully calibrated eSight device to celebrate Vision Quest! eSight is a revolutionary pair of electronic glasses which enhance sight for low-vision users. Developed in Canada, eSight works by capturing high-quality video and displaying it on two high-resolution screens directly in front of each eye. The footage is enhanced by custom optics and advanced computer software designed specifically for the visually impaired. To learn more, check out the video below:
This campaign runs from August to October 1st. To apply, simply fill out the submission form at fightingblindness.ca/esight. The winner will receive a donated pair of eSight glasses, which will be calibrated by eSight device specialists. We will announce the winner at Toronto's Vision Quest in November!
This campaign was made possible by the generosity of an anonymous donor, who provided the eSight device to Fighting Blindness Canada with the instructions to make sure it went to a good home. We're thankful to this donor for providing the gift of sight, and to eSight for supporting our campaign by donating the device calibration.
CONTEST RULES AND DISCLAIMER:
This contest is open to Canadian residents living with vision loss.
Visit fightingblindness.ca/esight and fill out the submission form.
The contest runs from August 6th to October 1st. The winner will be selected and notified on October 6th, and will be invited to connect with eSight to have the device calibrated for their unique needs.
Please know that eSight isn't for everyone. While the device enhances sight for those living with low vision, people with no functional vision for eSight to enhance are less likely to experience benefits. In the event that eSight does not work for you, FBC will select the first runner-up as the next winner.
Join the Fight!
Learn how your support is helping to bring a future without blindness into focus! Be the first to learn about the latest breakthroughs in vision research and events in your community by subscribing to our e-newsletter that lands in inboxes the beginning of each month.