Jul 9, 2019
My Four Key Takeaways from the 2019 FBC Young Leaders Summit – Vancouver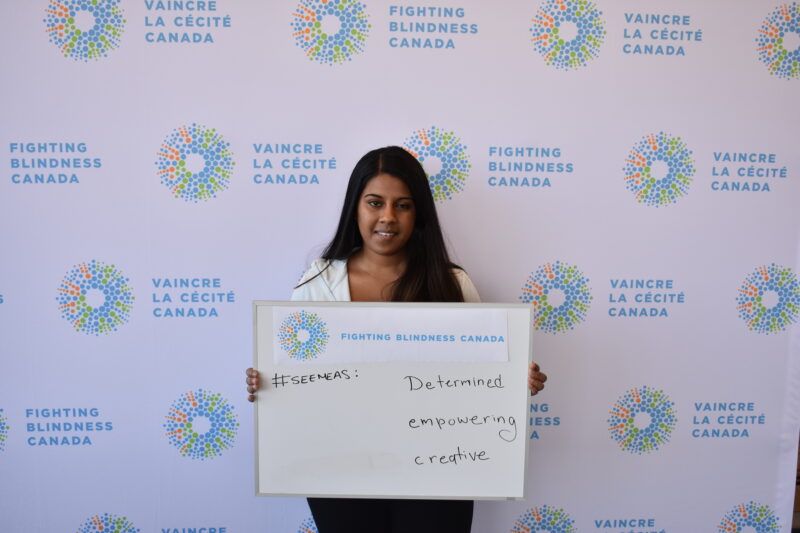 This is a guest post written by Ramya Amuthan, who attended FBC's Young Leader Summit in Vancouver. To learn more about the Young Leaders Program and upcoming Summits in Toronto and Halifax, visit our website.
The 2019 FBC Young Leaders Summit in Vancouver was an incredibly beneficial experience for me. The highlight of my trip was meeting young people who had so much knowledge, experience and real situations to share. The people on the youth panel, who spoke about their careers, were relatable and open. This made me feel comfortable in an unfamiliar social space and encouraged me to open up to the group about my own challenges as a visually impaired person.
A very memorable moment of the weekend was listening to Shawn from Blind Beginnings. She was well-spoken, her encounters growing up resonated with me, and she gave very specific examples of success. Her story spoke to me on so many personal levels—for example, dealing with the different phases of visual impairment, even though my sight has not changed since birth. I really benefited from hearing about Shawn's journey of confidence and assertiveness.
Perry Mattfeld, an actress who stars as a visually impaired person on In The Dark, had such a unique perspective to share. As a sighted person playing a legally blind lead character, Perry holds a controversial position in the blind and low vision community, but her sincerity felt like a behind-the-scenes look at TV production. She really engaged the group, and shared an honest, appreciative perspective about her time with In The Dark. She stressed that this was a learning experience for her, and she gave so much credit to the vision loss community. It was a very refreshing look at a situation that most of us in the community probably passed off as a lack of effort in not casting someone from the blind and low vision community for the role.
Finally, my travel from Toronto to Vancouver itself was an exciting experience. My friend Sarah and I flew in together, took a few hours to roam around the city, loaded up on maple candy, and proceeded to take part in the Summit for the remainder of the weekend. We were happy to spend time with the other Young Leaders, reconnecting with familiar faces and getting to know new people. The atmosphere was kind, warm and genuine. We could not have asked for a more welcoming city or group of people to spend time with. The entire trip was so memorable and will be cherished.
Thank you for the opportunity!
The next Young Leader's Summit will be taking place in Halifax on September 14-15. To learn more, visit our website!
Join the Fight!
Learn how your support is helping to bring a future without blindness into focus! Be the first to learn about the latest breakthroughs in vision research and events in your community by subscribing to our e-newsletter that lands in inboxes the beginning of each month.