Surveys
Invitation for Patients and Caregivers to Participate in a Survey about Dry Age-Related Macular Degeneration/Geographic Atrophy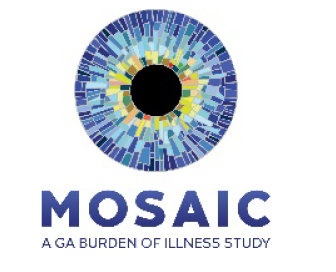 Modus Outcomes, a scientific research company, is doing a global survey for the MOSAIC study. The study explores people's experiences with geographic atrophy (GA), which is also known as advanced dry age-related macular degeneration (AMD).
We are interested in understanding how GA/advanced dry AMD impacts daily life for people with GA and those who help them.
People aged 60 or older living with GA/advanced dry age-related AMD and their main, non-paid caregiver (unpaid person who cares for a person with GA/advanced dry AMD or whose life is affected by a person with GA/advanced dry AMD) living in the US, UK, Australia, Canada, Germany, and France are invited to participate.
Patients and caregivers who qualify will be asked to complete a 30 – 45 minute electronic or telephone survey; participants will be compensated. No medical treatment will be provided as part of this study.
If you or someone you know may qualify (patients or caregivers) please email Contact@global-patients.com or call 1 844-309-8697.
MOSAIC Global Study Partners

Join the Fight!
Learn how your support is helping to bring a future without blindness into focus! Be the first to learn about the latest breakthroughs in vision research and events in your community by subscribing to our e-newsletter that lands in inboxes the beginning of each month.