Welcome to View Point Toronto
Jump to: Welcome | Get Involved | Program | Meet the Speakers | Exhibitors | Sponsors
Welcome
It gives me great pleasure to welcome you to View Point! 
Like many of our supporters, my family has been touched by vision loss.  My uncle Steve lived with Usher syndrome, a rare genetic disease that affects both hearing and vision. Joining Fighting Blindness Canada as the President and CEO was the natural next step in my career.  My first few months have been focused on speaking with Fighting Blindness Canada's community, and I look forward to meeting more of you at today's View Point.  
Fighting Blindness Canada's mission is to inspire philanthropy to drive the development of new treatments and cures for blinding eye diseases. Thanks to generous donors and supporters this year we're investing over $2.6 million to bring hope to 1.2 million Canadians living with vision loss and to drive innovation across the spectrum of vision research. 
We also strive to act as a resource for individuals and families impacted by blindness through educational events like View Point and our other resources and services. We hope that at the end of this session you feel better armed with important information and inspired by the scientists, clinicians and fellow community members.
We are so thankful to our View Point sponsors this year who make our events possible. We want to recognize our National Presenting Sponsor, Bayer, and our National Partners: AbbVie, Apellis, Beacon Therapeutics, Janssen, MeiraGTx, Novartis, and Roche and our National Health Care Partner the SickKids Foundation.
With their support we can share valuable eye health information and raise awareness on the importance of supporting sight-saving research.  
Thank you for joining us,
Jennifer Jones
President & CEO, Fighting Blindness Canada
---
Get Involved
Cast your vote for Eye on the Cure! On November 16, 2023, be part of the action! Watch as researchers go head-to-head at our 'Eye of the Cure' online award competition. Teams of early career Canadian researchers will vie for coveted awards to support sight saving research. Watch for free or donate a minimum of $50 to cast your vote and support vision research! To learn more visit us at Eye on the Cure, call 1.800.461.3331 ext 246 or email info@fightingblindness.ca
Join FBC's monthly giving program to restore hope in sight today. Sign up today to receive a pair of designer sunglasses donated by Marchon. Contact Josie Koumandaros, at 1.800.461.3331 ext. 262 or jkoumandaros@fightingblindness.ca
Consider leaving a gift to FBC in your Will. Contact Tooba Imran at 1.800.461.3331 ext. 237 or legacy@fightingblindness.ca
View Point Toronto Program
Saturday, September 30, 2023
Novotel Toronto North York, 3 Park Home Ave., Toronto, Ontario
9:00 – 10:00 a.m. – Registration, Exhibitors & Breakfast 
Second floor foyer
Join us for a continental breakfast and visit the exhibitor fair!   
10:00 – 10:15 a.m. – Welcome Remarks
Gibson Ballroom
Jennifer Jones, President & CEO, Fighting Blindness Canada
Morgan Ineson, Manager, Education, Fighting Blindness Canada
10:15 – 11 a.m. –  AI for the Aging Eye: The Future of Artificial Intelligence in Eye Care
Featuring Dr. SriniVas Sadda 
Gibson Ballroom
SriniVas R. Sadda, MD, is the Director, Artificial Intelligence & Imaging Research, Doheny Eye Institute and Professor of Ophthalmology at the University of California – Los Angeles (UCLA). In this engaging keynote address, Dr. Sadda will discuss how artificial intelligence can play a role in eye care. Topics will include eye screening, home monitoring, personalized medicine and potential challenges of this emerging technology.
11:00 – 11:15 a.m. – Break & Exhibitors  
Second floor foyer
11:15 a.m. – 12 p.m. Concurrent Sessions
Age-Related Macular Degeneration (AMD) 101
Featuring Dr. Nirojini Sivachandran
Gibson Ballroom
Are you or a loved one living with age-related macular degeneration? Are you confused or overwhelmed by the information you've received?  We will sit down with Dr. Sivachandran to learn more about AMD including current and upcoming treatments for wet and dry AMD. There will be opportunities to ask your questions directly to the doctor.
Inherited Retinal Diseases (IRDs) 101
Featuring Dr. Cynthia Qian
Stage Door Room (first floor)
There are over 20 inherited retinal dystrophies including, retinitis pigmentosa, Stargardt disease, Usher syndrome, and Leber congenital amaurosis to name a few. Being diagnosed with one of these conditions can be overwhelming and you may have many questions about what can be done now and what treatments are being researched. Joining us from the University of Montreal, Dr. Cynthia Qian will give an overview of IRDs and answer your questions.
12 – 1 p.m. – Lunch & Exhibitors 
Second floor foyer 
1 – 1:45 p.m. – Concurrent Sessions
Living with an Inherited Retinal Disease Panel Discussion
Featuring Dr. Ginny Duff, Lisa Derencinovic, Mary-Kate Fraser & Robin Skeates
Gibson Ballroom
In this engaging panel discussion, we will learn more about the emotional experience of living with an IRD, including coping with challenges, building resilience and the importance of connecting with others.
Glaucoma & Cataracts 101
Featuring Dr Irfan Nizarali Kherani  & Dr. Kirill Zaslavsky
Stage Door Room (first floor)
Are you living with glaucoma or cataracts? Do you live with another eye disease that puts you at higher risk for these conditions? We will sit down with Dr. Kherani and Dr. Zaslavsky to learn more about glaucoma and cataracts including current and upcoming treatments. There will be opportunities to ask your questions directly to the doctors.
1:45 – 2 p.m. – Snack Break & Exhibitors  
Second floor foyer
2 – 2:45 p.m. Gene Therapy & the Luxturna Experience
Featuring Dr. Cynthia Qian, Dr. Ajoy Vincent & Jack McCormick
Gibson Ballroom
Join our closing panel to learn all about gene therapy. Dr. Qian & Dr. Vincent will provide an overview of this emerging treatment and will about their personal experiences of delivering Luxturna, the first gene therapy for an eye disease. We will also hear from vision loss community member Jack McCormick about his experience getting this sight-saving treatment.
2:45 – 3 p.m. – Closing Remarks 
Gibson Ballroom
Meet The Speakers
Lisa Derencinovic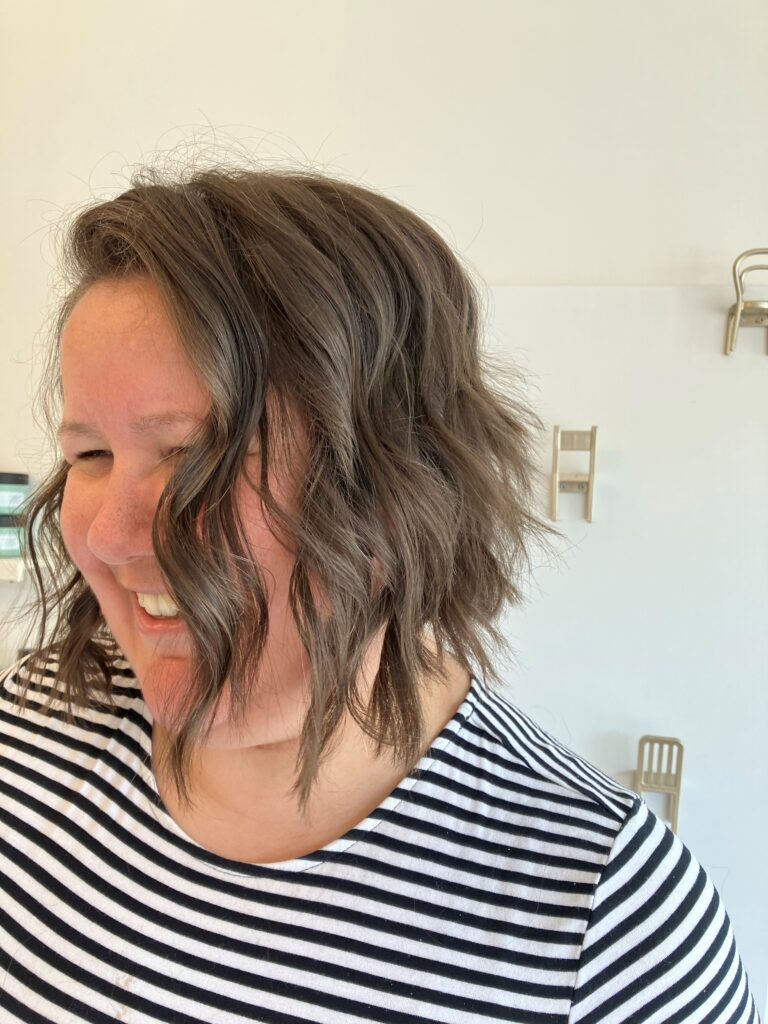 Lisa Derencinovic, MSW, RSW, has been a Counsellor since 2012. Lisa earned her Bachelors and Masters degrees in Social Work from Toronto Metropolitan University. Her specialties include working with women, grief and loss, general wellness, and living with a disability. Lisa brings an anti-oppressive lens to her work, connecting individual experiences to the broader society. She uses elements of mindfulness, narrative therapy, cognitive behavioural therapy (CBT), and a strengths-based approach. Lisa lives with a genetic eye disease and uses a white mobility cane. Vision loss has not stopped Lisa from making her world famous eggplant lasagna or completing a half marathon! She also loves to dance, read fiction, and spend time snuggling with her cat.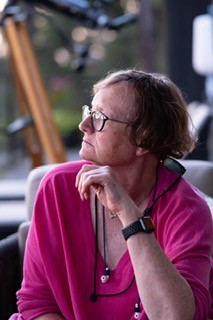 Dr. Ginny Duff
Dr. Ginny Duff is a psychiatrist working in Toronto. The bulk of her practice is in treating patients with serious mental illness. She also has a small side practice working with people who are struggling with living with vision loss. She has Retinitis Pigmentosa and has been considered legally blind all her life. She is an avid downhill skier, sailor and tandem cyclist.
Mary-Kate FraseR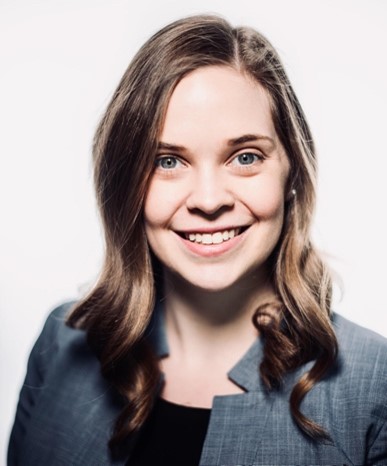 Mary-Kate Fraser has been involved with Fighting Blindness Canada since 2018, where she attended her first View Point event. Diagnosed with Retinitis Pigmentosa (RP) at age 20, she has been an active member of the FBC community while participating in the Young Leaders summit, mentorship program and many FBC events over the years. She is a Project Management Professional in the health care industry. After obtaining her Bachelor of Commerce from Carleton University in 2015, she began working in the hospital sector in supply chain management before moving into infrastructure planning. Outside of work, Mary-Kate is passionate about the arts and keeping active through yoga, interval training and indoor cycling.
Dr. Irfan Nizarali Kherani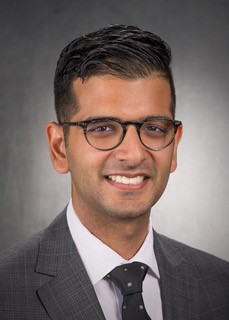 Dr. Irfan Nizarali Kherani is an Assistant Professor at the University of Toronto and offers the full gamut of glaucoma and anterior segment medical, laser and incisional surgery. Following his undergraduate degree at Princeton University in Molecular Biology, Dr. Kherani graduated from medical school at the University of Alberta. Thereafter, he completed residency training in Ophthalmology at the University of Ottawa with fellowships afterwards in Glaucoma and Advanced Anterior Segment Surgery at the University of Toronto and Vision Rehabilitation at the University of British Columbia. Dr. Kherani's current research interests include the quantitative effect of glaucoma laser and surgery, comparing both traditional and micro-invasive, on intraocular pressure diurnal fluctuation and corneal hysteresis as well as the role of vision rehabilitation in patients with glaucoma aimed at optimizing their function. Dr. Kherani currently sits on the Ophthalmology Specialty Committee of the Royal College of Physicians and Surgeons of Canada (RCPSC) as well as leads the Glaucoma Education Program at the University of Toronto. 
Jack McCormick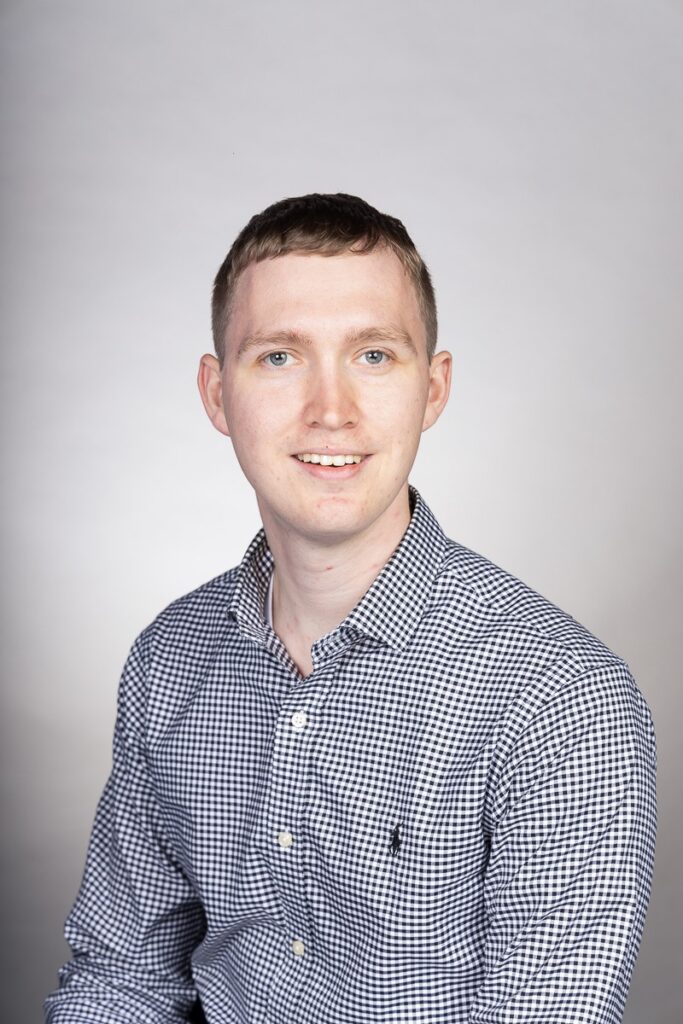 Jack McCormick is a Certified Human Resources Professional with experience in the technology, finance and healthcare sectors. He is currently an HR Manager at large tech company and specializes in building inclusive environments where all employees can thrive. Jack is a past co-chair of the Fighting Blindness Canada Young Leaders Program and received 2019 Ontario Medal for Young Volunteers. Jack was recognized as the 2022 Canadian HR Reporter and HRD Canada Rising Star of the Year. Jack was also the first person to receive the gene therapy Luxturna in Canada.
Dr. Cynthia X. Qian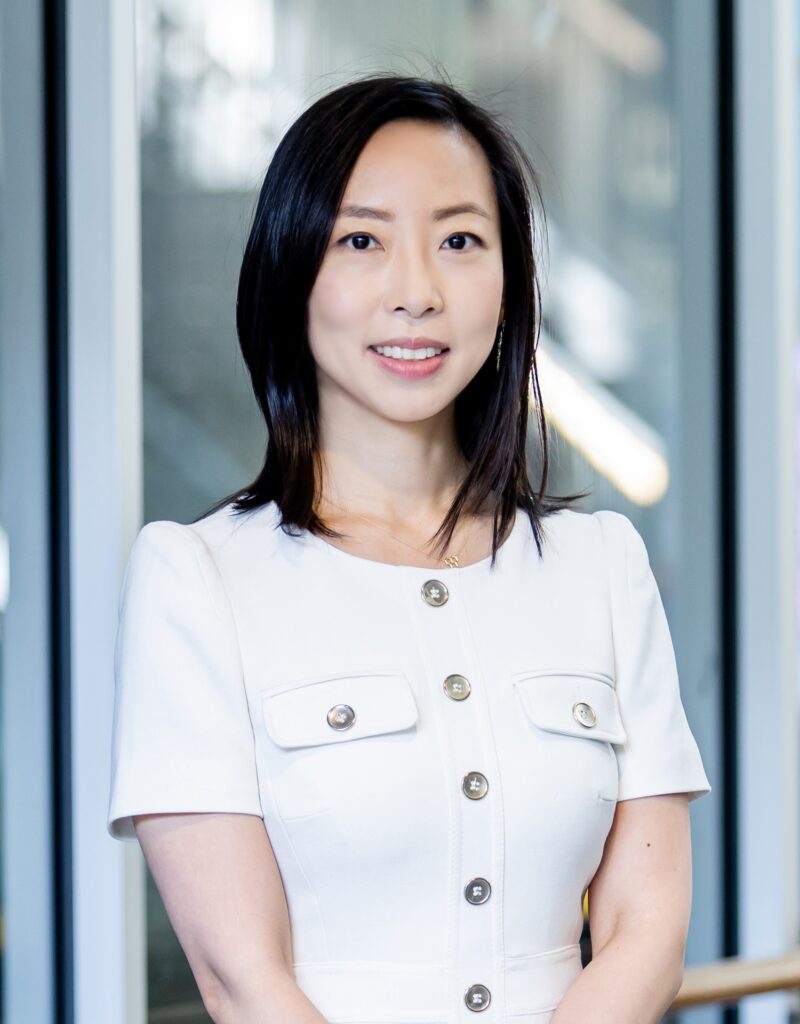 Dr. Cynthia X. Qian is an associate professor in the Department of Ophthalmology at the University of Montreal. She is the chief of the Retina Service and program director for the Retina Fellowship Program. Dr. Qian completed medical school at McGill University and residency at the University of Montreal where she was chief resident and graduated as the school valedictorian. She also completed dual fellowships in surgical retina at the Massachusetts Eye and Ear Infirmary at Harvard Medical School in Boston and in inherited retinal diseases at the Kellogg Eye Center, University of Michigan. She is the Vice President of the Canadian Retina Society, the chair of Royal College Retina AFC committee, and the provincial representative for Quebec in Ophthalmology at the Royal College of Physicians and Surgeons of Canada. 
Dr. SriniVas R. Sadda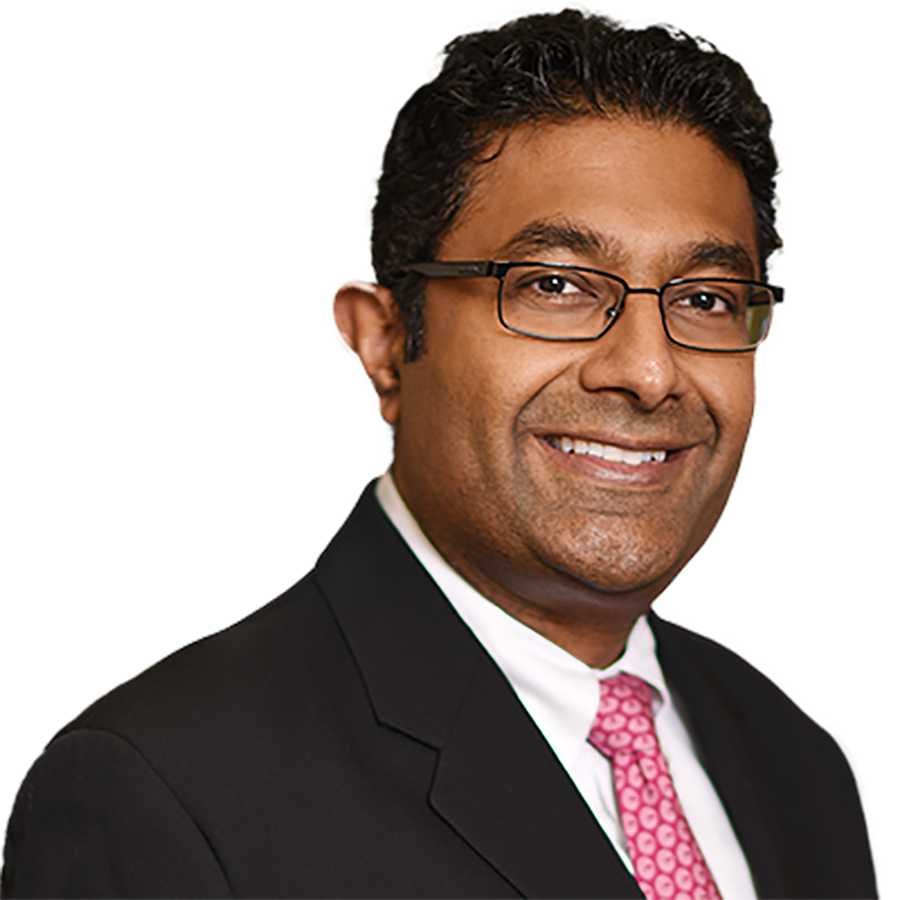 Dr. SriniVas R. Sadda is the Director of Artificial Intelligence & Imaging Research at the Doheny Eye Institute, and Professor of Ophthalmology at the University of California – Los Angeles (UCLA) Geffen School of Medicine. He is the immediate past President of the Doheny Eye Institute. He received his MD from Johns Hopkins University, where he also completed ophthalmology residency and neuro-ophthalmology and medical retina fellowships (Wilmer Eye Institute). Dr. Sadda's major research interests include retinal image analysis, advanced retinal imaging technologies, and clinical trial endpoint design. He has more than 700 peer-reviewed publications and 20 book chapters, and has given over 500 presentations worldwide. Dr. Sadda's research has been continuously funded by the National Institutes of Health for several years, including a current R01 grant from the National Eye Institute. He has been named to the Best Doctors of America list for several consecutive years.
Dr. Nirojini Sivachandran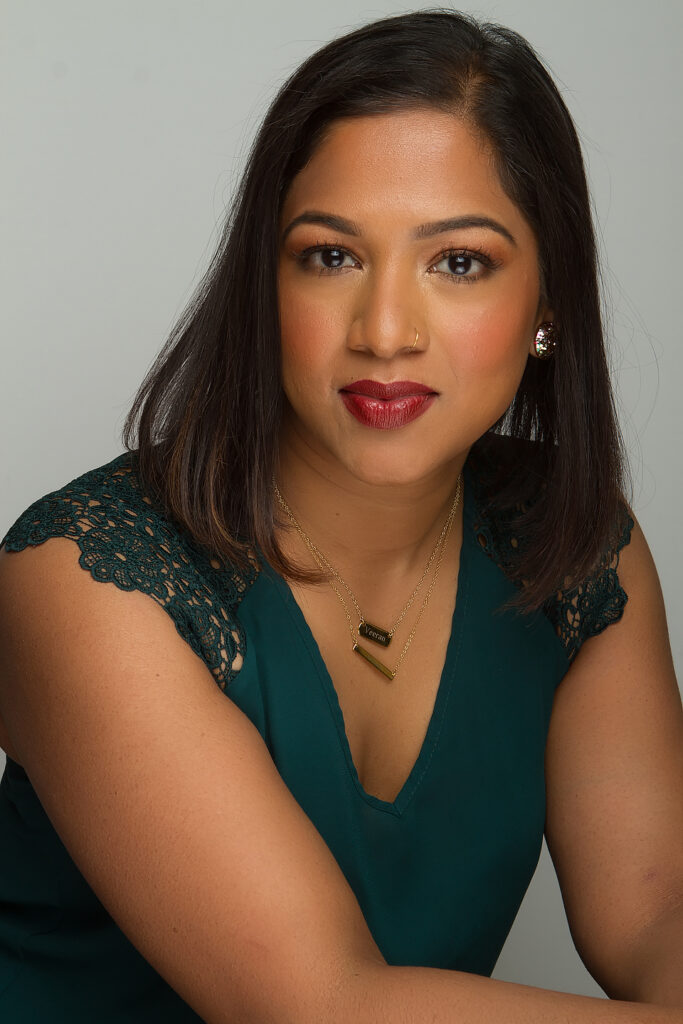 Dr. Nirojini Sivachandran is a trained retina specialist.  She completed a two-year Vitreoretinal fellowship at the University of Ottawa. Dr Sivachandran obtained her PhD and her medical degree at the University of Toronto and completed her residency training at McMaster University in Hamilton. While at McMaster, Dr. Sivachandran was the recipient of the International Surgery Desk (ISD) Resident Scholarship as well as the Dr Henry C. Witelson prize in Ophthalmology. Dr Sivachandran has a keen interest in a team-based approach to comprehensive retinal care including under-serviced areas of Ontario. Dr. Sivachandran is an expert in complicated cataracts with secondary lens fixation and in MSICs. She is skilled in molecular biology, design and execution of scientific projects.  Dr. Sivachandran is passionate about novel treatment approaches and drug targets that will optimize vision and quality of life.  Dr. Sivachandran joined the world-renowned team at the Toronto Retina Institute in 2022. 
Robin Skeates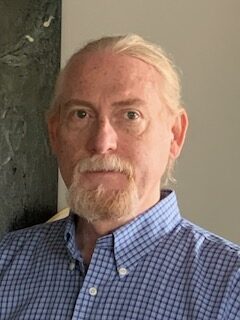 Robin Skeates has always been inspired by community development, especially where communities interact with their natural environment. He is a Water Engineering Specialist who has studied landscape architecture, engineering technology and civil engineering. Robin is an advocate for the disabled and/or alternately abled community through his work with the Ontario Government and Toronto Metropolitan University. He has been trained in patient advocacy and is a past mentor in the Young Leaders Mentorship Program . In his 20's, Robin was diagnosed with retinitis pigmentosa, eventually being diagnosed with Usher Syndrome type 2A.  HIs younger brother also lives with the condition. Today, Robin is light sensitive and uses his sight only as a secondary sense.  He is in transition to a different way of living, learning and communicating.
Dr. Ajoy Vincent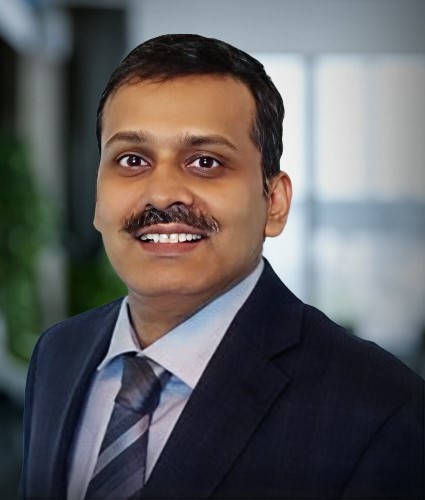 Dr. Ajoy Vincent completed his medical school from Government Medical College in Trichur, India. He did his residency in ophthalmology at St. John's Medical College Bangalore, India. He subsequently did a fellowship in electrophysiology with Drs. Graham Holder and Anthony Robson (June – August 2009) at Moorfields Eye Hospital, London. In 2010, he did a fellowship in Ocular Genetics at SickKids in Toronto with Drs. Elise Héon and Carol Westall after which he joined as a Staff Physician in Eye Genetics and heads the electrophysiology unit. His primary research interest is to identify novel genes in Retinal Dystrophies, identify genotype/phenotype correlations in IRDs and understand underlying disease mechanisms. In 2017, he was awarded the Foundation Fighting Blindness USA career development grant. He has 65 peer reviewed publications including gene discovery and genotype/phenotype correlation articles.
Dr. Kirill Zaslavsky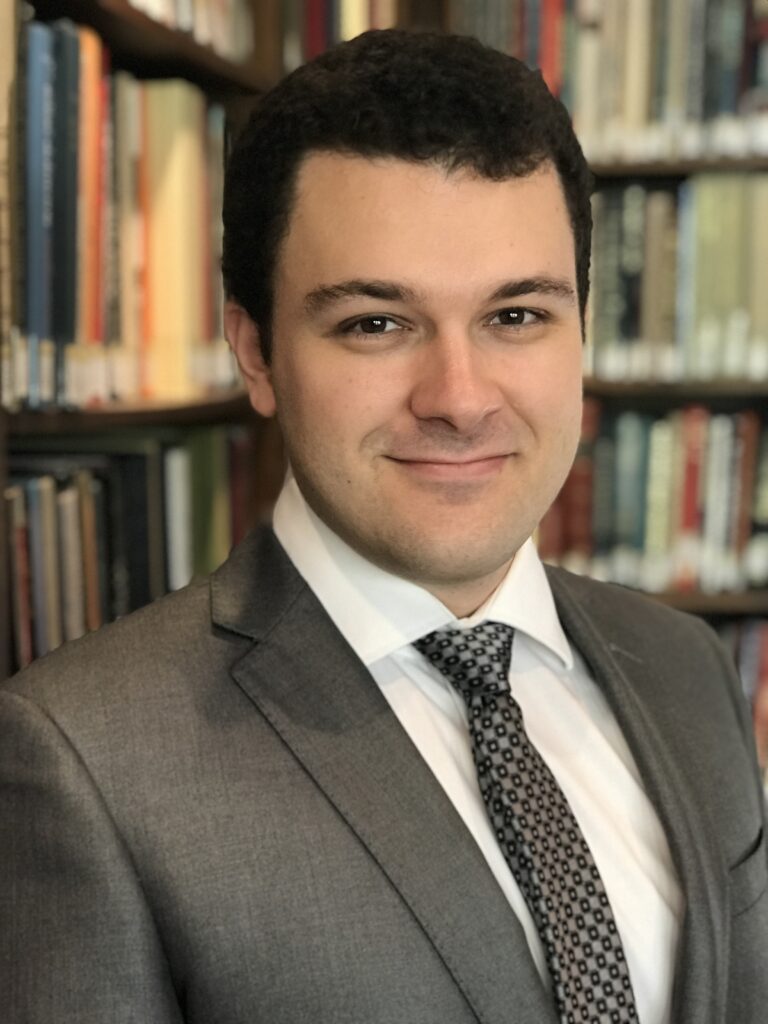 Dr. Kirill Zaslavsky is a 5th year ophthalmology resident at the University of Toronto. He obtained his H. BSc. in neuroscience at the University of Toronto. He subsequently completed the combined MD/PhD program at the University of Toronto, studying the molecular genetics of neurodevelopmental disease. He will be pursuing a fellowship in ocular genetics at Mass Eye and Ear Institute in Boston next year. He is passionate about research and clinical care and is hoping to merge these interests in a career as a clinician-scientist.
View Point Exhibitors
The following organizations will be joining us at the exhibitor fair:
More exhibitors will be announced soon!
View Point Sponsors
Thank you to all our sponsors!
View Point is proudly supported by:
National Presenting Sponsor: Bayer
National Partners: Abbvie, Apellis, Beacon Therapeutics, Janssen, MeiraGTx, Novartis & Roche
National Health Care Partner: Sick Kids Foundation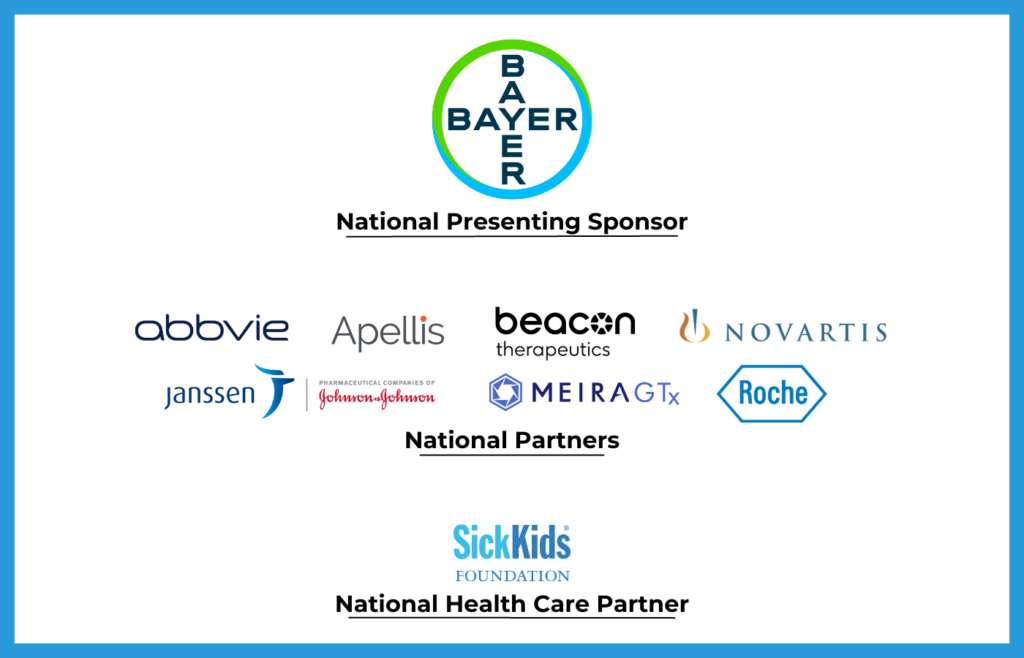 Join the Fight!
Learn how your support is helping to bring a future without blindness into focus! Be the first to learn about the latest breakthroughs in vision research and events in your community by subscribing to our e-newsletter that lands in inboxes the beginning of each month.