Welcome to View Point Toronto
Jump to: Welcome | Get Involved | Program | Meet the Speakers | Exhibitors | Sponsors
Welcome
It gives us great pleasure to welcome you to our View Point Toronto education event!
At Fighting Blindness Canada (FBC), our mission is to drive the development of new treatments and cures for blinding eye diseases. To do this, we raise funds to support the most promising vision research in Canada and internationally. Thanks to generous donors and supporters, we're getting closer every day!
As the largest charitable funder of vision research in Canada, all of the research we fund supports our goals of understanding why vision loss occurs, how it can be slowed or stopped, and how sight can be restored. In 2022, FBC is investing over $2.6 million in 34 research projects to drive innovation forward across the spectrum of vision research-giving hope to more Canadians. We have also just launched a new research competition, called the Transformative Research Awards, to fund strategic areas of need within vision research. The 2022/23 competition will fund innovative research that will advance the development of new therapies for retinal degenerative diseases. We are asking researchers around the world to put forward their boldest and most ambitious projects for grants worth up to $1.25 million over five years per award. We can't wait to share more about this exciting initiative in the coming months. It gives us great pleasure to welcome you to our View Point Toronto education event!
View Point brings together the different people from our community who are playing a key role in fighting blindness, including the scientists, clinicians, and industry partners who are making emerging treatments a reality. We are so thankful to the View Point sponsors this year! We want to recognize our National Presenting Sponsor, Bayer, and our National Partners: AGTC, AbbVie, MeiraGTx, Novartis and Roche who are key partners in our fight against blindness. We would also like to thank AMI, our National Media Partner and the SickKids Foundation, our National Health Care Partner. We know that we all need to work together to accomplish our bold and audacious goal of creating meaningful new treatments for Canadians.
We believe that, while it starts with research, it doesn't end there. We are committed to ensuring that once new and innovative treatments are developed, Canadians can benefit from them. We are committed to increasing access to early diagnosis to reduce preventable vision loss. And we are committed to ensuring that vision research and vision health is a national priority.
Now more than ever, we need your support to take research from the laboratory into the clinic and make emerging treatments available to Canadians living with blindness. Together, we can restore hope and sight!
Sincerely,

Larissa Moniz, PhD
Director, Research and Mission Programs

Morgan Ineson
Manager, Education
---
Get Involved
Participate in our signature fundraising events to join the fight against blindness: Ride for Sight, Comic Vision, Cycle for Sight and Eye on the Cure. Learn how you can participate or become a 'virtual rider' and support sight-saving research by calling 1.800.461.3331 ext. 233 or visiting, fightingblindness.ca/get-involved/events
Join FBC's monthly giving program to restore hope in sight today. Sign up to receive a pair of designer sunglasses donated by Marchon. Contact Josie Koumandaros, at 1.800.461.3331 ext. 262 or jkoumandaros@fightingblindness.ca
Consider leaving a gift to FBC in your Will. Contact Doug Smith at 1.800.461.3331 ext. 237 or dsmith@fightingblindness.ca
View Point Toronto Program
Sunday, October 2, 2022
Toronto Reference Library, 789 Yonge Street, Toronto, M4W 2G8
8:00 – 9:15 a.m. Registration, Exhibitors, Breakfast, Parent & Supporter 'Meet & Mingle'
Join us for breakfast and visit the exhibitor fair! A special space will be dedicated to people who have parents with an eye disease to meet and mingle.
9:15 – 9:30 a.m. Introductions
9:30-10:15 a.m. Advances in Stem Cells and Ocular Regenerative Medicine
Featuring Dr. Brian Ballios
In this session, Dr. Ballios will speak about stem cells and their application for ocular regenerative medicine, including inherited retinal degenerations. He will show how studying stem cell biology has expanded our understanding of eye development, and also allowed identification of new disease targets, models of human disease, and new therapies being testing in clinical trials.
10:15-10:45 a.m. Networking Break
10:45 – 11:45 a.m. Concurrent Sessions
Main Hall: Research Into Inherited Retinal Diseases
Featuring Dr. Rod Bremner, Dr. Vince Tropepe, Dr. Ajoy Vincent & Jill Dolgin
An inherited retinal disease (IRD) is a condition caused by a specific genetic mutation that causes damage to the retina. In this session we will hear from scientists who are studying this family of conditions and learn more about their innovative research. The importance of advocacy when making decisions about your health will also be discussed.
Breakout Room: Age-Related Macular Degeneration (AMD) Q&A
Featuring Dr. Radha Kohly
Are you or someone you know living with age-related macular degeneration (AMD)? In this session ophthalmologist Dr. Radha Kohly will answer your questions about living with AMD, including how it might affect you, treatment options, and new research.
11:45 a.m. – 12:45 p.m. Lunch & Exhibit, Parents of a child with an eye disease 'Meet & Mingle'
Included in your admission is a boxed lunch. Be sure to visit the exhibitor fair and participate in our exhibitor BINGO!
A special space will be dedicated to people who have children diagnosed with an eye disease to meet and mingle.
12:45 – 1:30 p.m. Advances in AMD Research
Featuring Dr. Peter Kertes & Dr. Sylvain Chemtob
Age-related macular degeneration (AMD) is the leading cause of vision loss in people over the age of 55, affecting approximately 2.5 million Canadians. In this engaging discussion we will learn more about recent advances in AMD research including new treatments and innovative clinical trials.
1:30 – 2:30 p.m. Optogenetic Therapy
Featuring Dr. Richard Kramer
Optogenetics is an exciting new avenue of vision research! In this experimental technique, DNA is inserted into cells into the eye to transform them into light-sensitive cells. The benefit of this approach is that it has the potential to restore sight in people who have lost all photoreceptors. In this session, Dr. Kramer will discuss how this therapy works and provide an update on innovative research and trials.
2:30 – 2:45 p.m. Break
2:45 – 3:30 p.m. Concurrent sessions
Main Hall: Glaucoma & Cataract Q&A
Featuring Dr. Angela Zhang
Are you affected by glaucoma or cataracts? In this interactive session ophthalmologist Dr. Angela Zhang will answer your questions about living with glaucoma and cataracts, including how it might affect you, treatment options, and new research.
Breakout Room: Meet Our Researchers
Featuring Dr. Tina Felfeli, Dr. Stephan Ong Tone, Dr. Marko Popovic & Dr. Ellen Zhou
Join recipients of the FBC Clinician-Scientist Emerging Leader (CSEL) Award to hear an update on their exciting research. Topics will include research into corneal conditions, uveitis, retinal detachment, and retinopathy of prematurity.
Meet The Speakers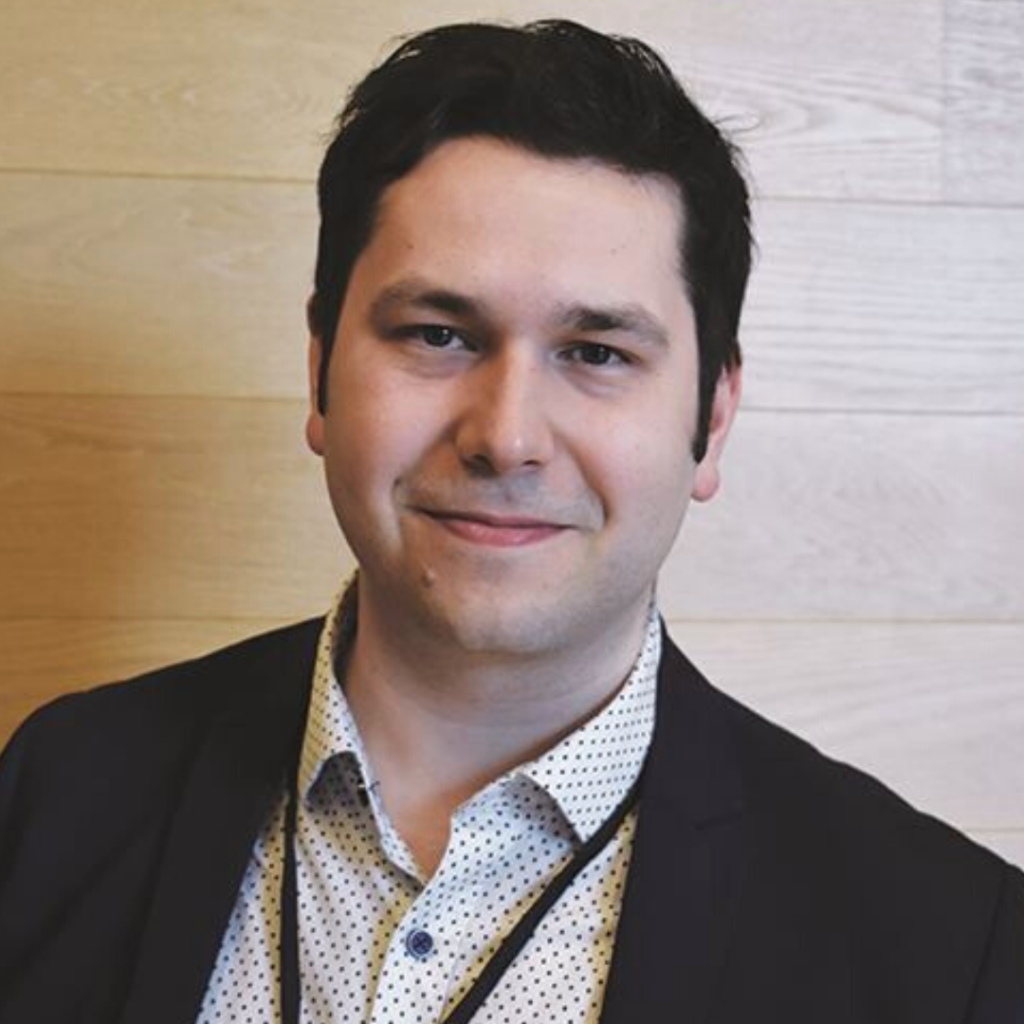 Dr. Brian Ballios is a fellowship-trained clinician-scientist, with a focus on medical retinal disease and a subspecialty in inherited retinal disease. He is an Assistant Professor in the Department of Ophthalmology and Vision Sciences at the University of Toronto. He holds appointment as clinician-scientist at the University Health Network in the Donald K. Johnson Eye Institute, and is a staff physician at Sunnybrook Health Sciences Centre, and the Kensington Vision and Research Centre. He is a Scientist at the Krembil Research Institute where he has a laboratory investigating the mechanisms of acquired and inherited retinal disease, and the development of new stem cell-based therapies.
Dr. Ballios obtained his MD and PhD degrees at the University of Toronto in the combined MD/PhD program. With a background in material science and Engineering Chemistry (Queen's University), his doctoral work focused on new approaches to the transplantation of stem cells and their progeny for the treatment of retinal degeneration. After completing his FRCSC in Ophthalmology at the University of Toronto, he undertook a subspecialty clinical fellowship in Inherited Retinal Disease at Massachusetts Eye and Ear and Harvard University.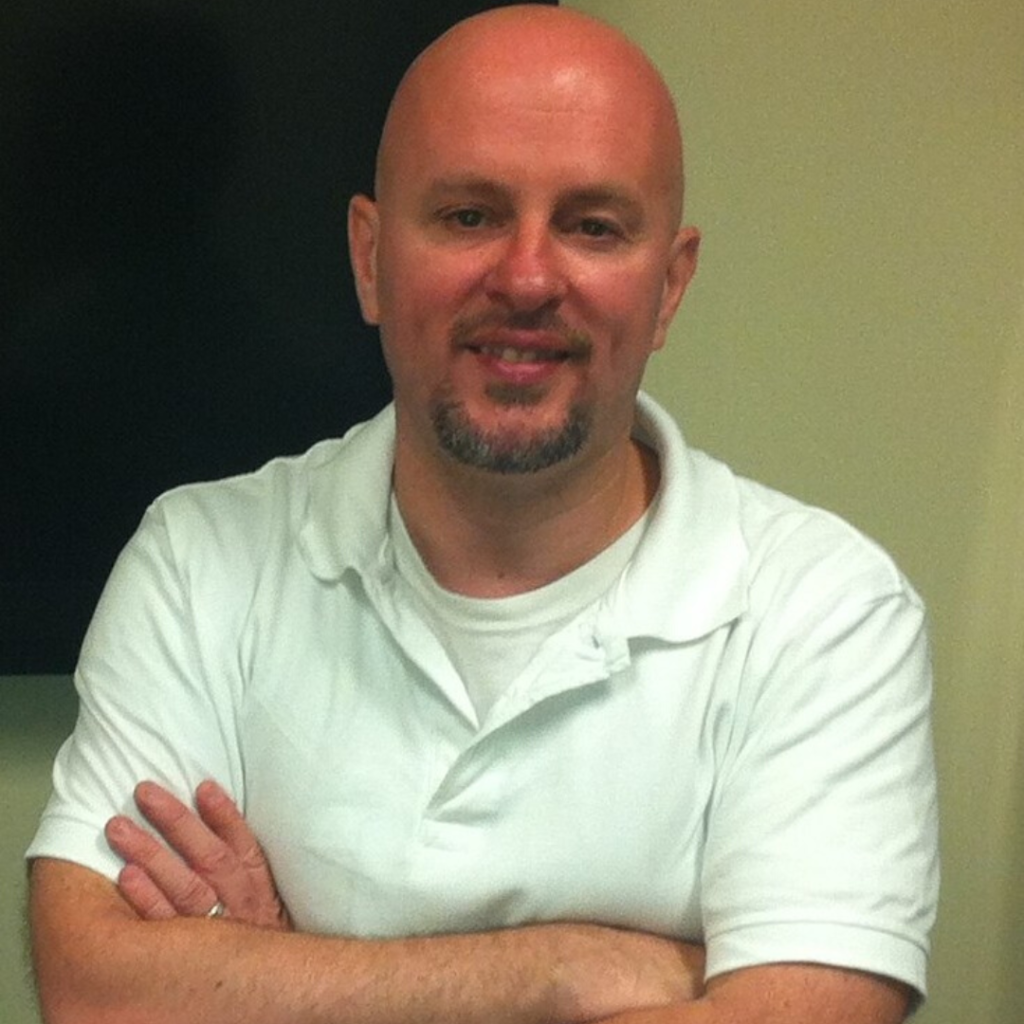 Dr. Rod Bremner obtained a Biochemistry degree in Aberdeen, a Ph.D. in the Beatson Institute for Cancer Research in Glasgow, and then did a post-doctoral fellowship at SickKids in Toronto. He started his own lab in 1994 at the Toronto Western Hospital, and moved to the Lunenfeld Tanenbaum Research Institute (LTRI) at Mt Sinai Hospital in 2013. He's a senior scientist, a professor at U Toronto in the Department of Ophthalmology and Vision Science, and holds the Freiberg Cancer Research Chair at LTRI. Rod's initial interest in the retina started from his work on the retinoblastoma tumor suppressor gene (RB1). RB1 gene loss causes the childhood eye cancer retinoblastoma. To understand that disease, his lab became expert in retinal development, and that journey sparked a long-term interest in retinitis pigmentosa (RP). Many groups in the cancer field have used CRISPR, which allows gene editing, to identify genes that influence that group of diseases. Now, together with Daniel Schramek's team at LTRI, the Bremner lab is developing tools to apply CRISPR to find genes that trigger the loss of photoreceptors and thus drive RP and blindness. Understanding these cell death drivers will expose new strategies to prevent photoreceptor loss and retain vision.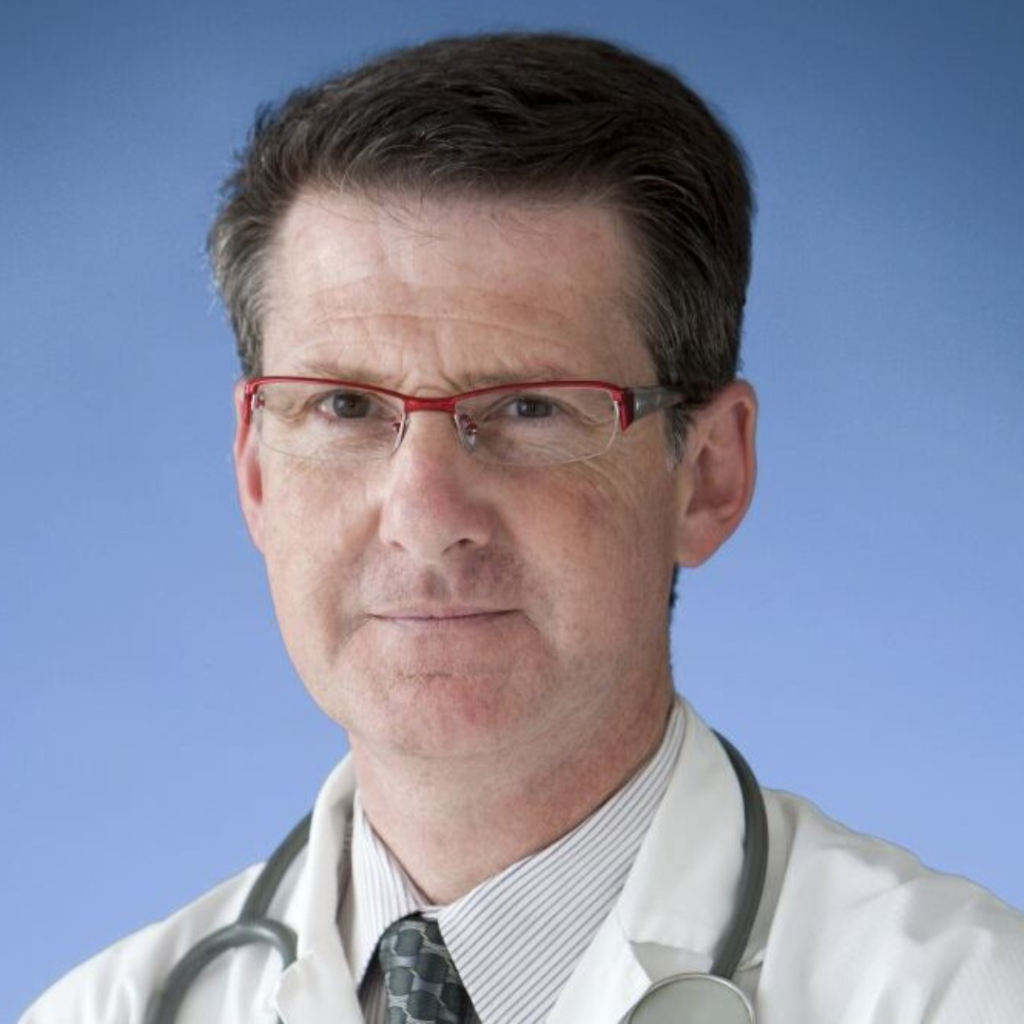 Dr. Sylvain Chemtob MD, PhD, FRCPC, FAAP, FCAHS, FARVO is a reputed neonatal pharmacologist and physiologist, with expertise on mechanisms implicated in ischemic retinopathies and other conditions involving inflammation including preterm labor. Among his accomplishments, he has developed a new technology enabling to discover peptidomimetic drug candidates that target membrane receptors; some compounds are licensed to industry, and one successfully completed Phase Ib clinical trial. His seminal work also triggered the approval (EMEA [2004], FDA [2006]) of new therapies for closure of ductus arteriosus, which is now standard of care.
He holds many positions including Canada Research Chair (Vision Science), Leopoldine Wolfe Chair in Translational Vision Research , Professor of Pediatrics and Ophthalmology, Université de Montréal, Adjunct Professor of Optometry and Pharmacology, Université de Montréal, Adjunct Professor of Pharmacology, McGill University and Director of Ophthalmology Research, Université de Montréal.
Sylvain Chemtob is author of more than 300 articles reported in major journals (h index: 72; citations: ~16100), such as Nature Med, JAMA, J Clin Investig, PLoS Med, PLoS Biol, PNAS, Circulation, Blood, J Med Chem; he is also inventor of 30 patents. He has trained so far 123 students/post-docs (31 undergraduate students, 59 graduate students and 33 post-graduate fellows [MDs and PhDs]). He has received numerous awards and is a Fellow of the Canadian Academy of Health Sciences and Fellow of the Royal Society of Canada. He holds a Canada Research Chair (Vision Science) and the Leopoldine Wolfe Chair in Translational Research in vision research at Université de Montréal.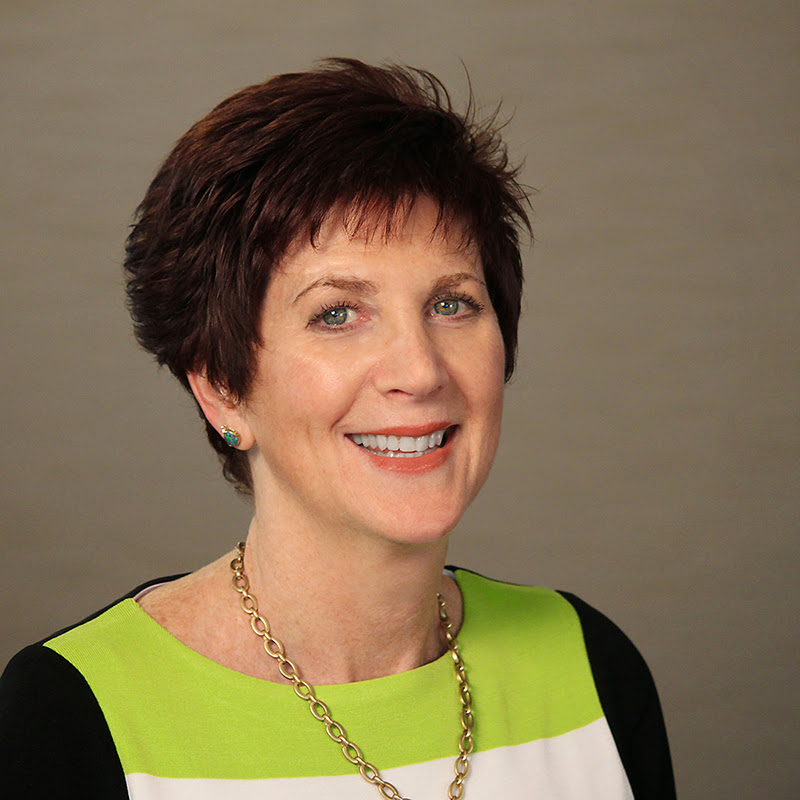 Jill Dolgin, PharmD is the Head of Patient Advocacy at Applied Genetic Technologies Corporation (AGTC) which is a clinical-stage biotechnology company developing transformational genetic therapies for inherited retinal diseases. Dr. Dolgin leads the patient and professional engagement strategy to drive disease and clinical trial awareness efforts for the AGTC pipeline. She is responsible for incorporating the voice of the patient throughout drug development and AGTC's corporate culture. She has over 20 years of global biopharmaceutical experience in Medical Affairs, Corporate Communications, Patient and Professional Advocacy, and Public Policy.
Her role within the company is to ensure that the needs of the patients are considered and incorporated into every aspect of drug development. Externally, Jill works with patient advocacy groups to educate patients and families about the importance of participating in clinical trials, gene therapy and the importance of "getting your voices heard" to help consumers, healthcare professionals, and policy makers understand your challenges in living with your disease. Dr. Dolgin earned a Doctorate in Clinical Pharmacy from the University of the Sciences at Philadelphia and a Bachelor of Science degree in Pharmacy from The Ohio State University.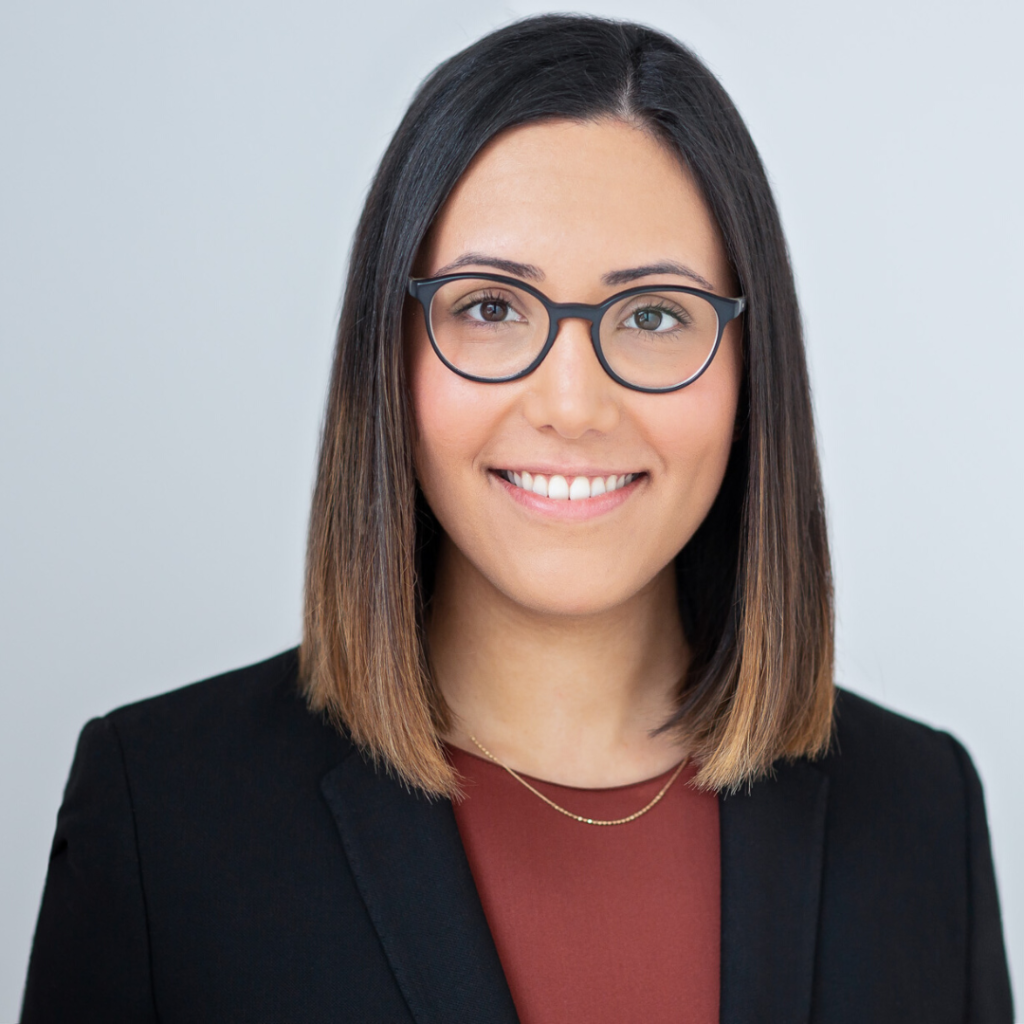 Dr. Tina Felfeli is a resident physician in the Department of Ophthalmology and Vision Sciences at University of Toronto. She completed her medical school training at University of Toronto where she received the J. P. Boley Prize in Ophthalmology for the highest academic standing in her graduating class. Currently, she is completing a PhD degree in Clinical Epidemiology at the Institute of Health Policy, Management and Evaluation, Dalla Lana School of Public Health, University of Toronto as a part of the Integrated Physician-Scientist program. Dr. Felfeli's research interests include application of prediction models for uveitis, retinal diseases, and evaluation of health care delivery within the field of ophthalmology.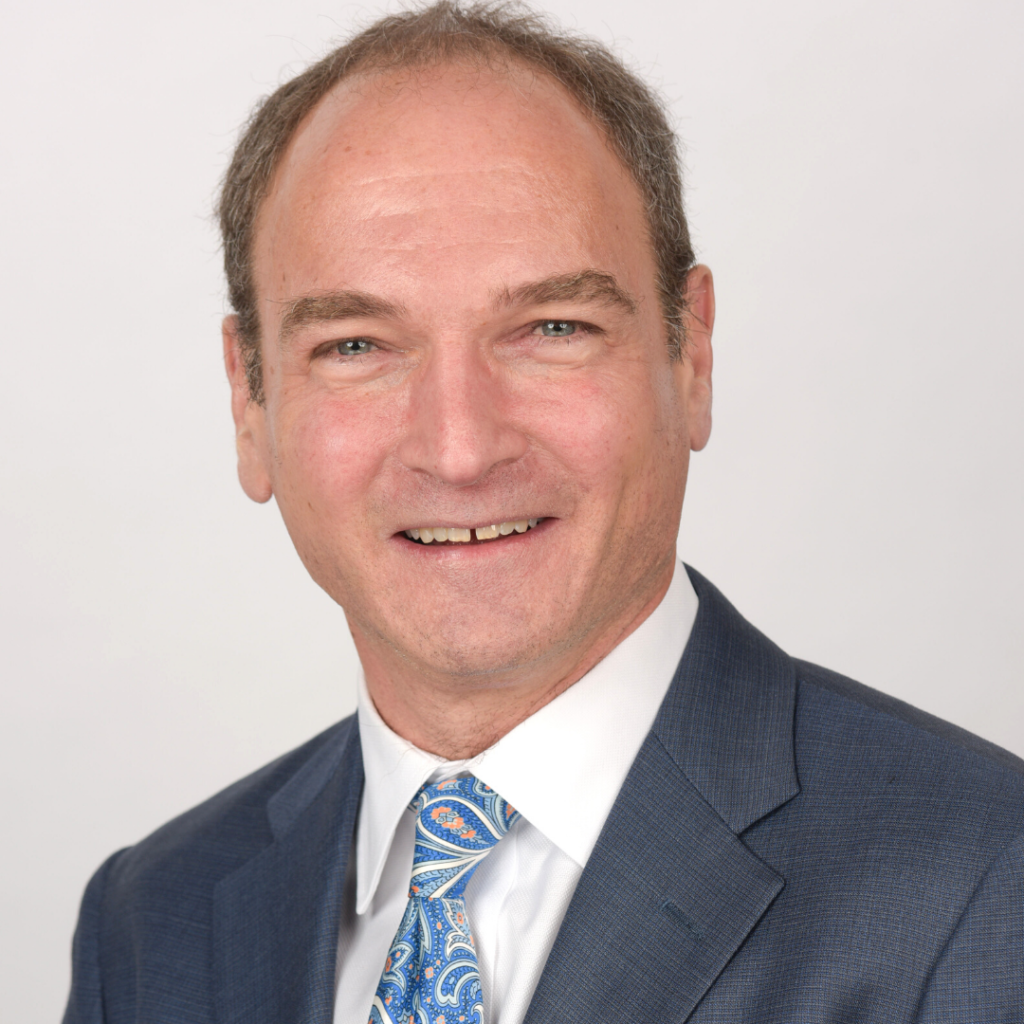 Dr. Peter J. Kertes, MD CM, FRCSC, majored in Molecular Biology at Princeton University as an undergraduate and went to McGill University for Medical School. He then did a residency in Ophthalmology at the University of Ottawa and undertook a 2-year vitreo-retinal surgical fellowship with Dr. Gholam Peyman at Louisiana State University in New Orleans, LA.
He was in practice in Ottawa from 1997 and moved to the Sunnybrook Health Sciences Centre in Toronto in 2003 and is currently a vitreoretinal surgeon and was the Ophthalmologist-in-chief of the John and Liz Tory Eye Centre at Sunnybrook from 2010 to 2021, and on staff at SickKids. He is a Professor of Ophthalmology and Vision Sciences at the University of Toronto.
Dr. Kertes has an interest in clinical epidemiology and evidence-based medicine and has published 3 books on the major clinical trials in Ophthalmology. He also served as one of the editors-in-chief of the journal, Evidence-based Ophthalmology, has authored many chapters, and over 100 peer-reviewed publications.
Dr. Kertes has a special interest in international ophthalmology and has participated in 25 volunteer projects throughout the developing world, many of them focused on retinopathy of prematurity and pediatric retina.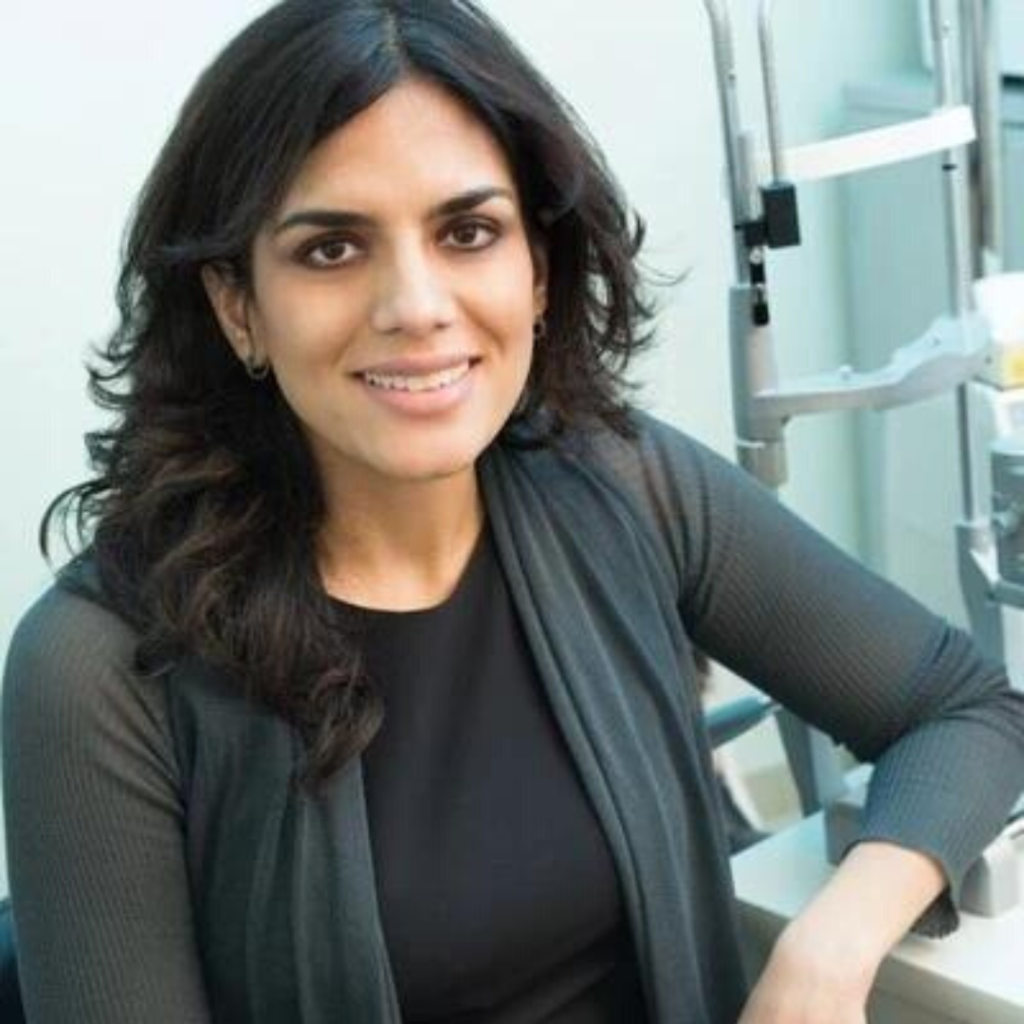 Dr. Radha Kohly is a fellowship-trained medical retina specialist at Sunnybrook Health Sciences Centre and an assistant professor in the Department of Ophthalmology and Vision Sciences (DOVS) at the University of Toronto (UofT). She specializes in the diagnosis and treatment of diseases affecting the vitreous and retina. Dr. Kohly obtained a fellowship in medical retina from Moorfields Eye Hospital in London, England after completing her residency in ophthalmology at the University of Toronto.
Dr. Kohly also has a special interest in the diagnosis and management of inherited retinal diseases. She is involved in the screening and treatment of retinopathy of prematurity in the DAN Women & Babies program at Sunnybrook. She performs cataract surgery, with a special interest in patients with retinal diseases. She enjoys teaching and is an important contributor to the post-graduate education of ophthalmology residents. Dr. Kohly is the Vice Chair for the Faculty Development, Diversity and Equity and Global Health to DOVS at UofT.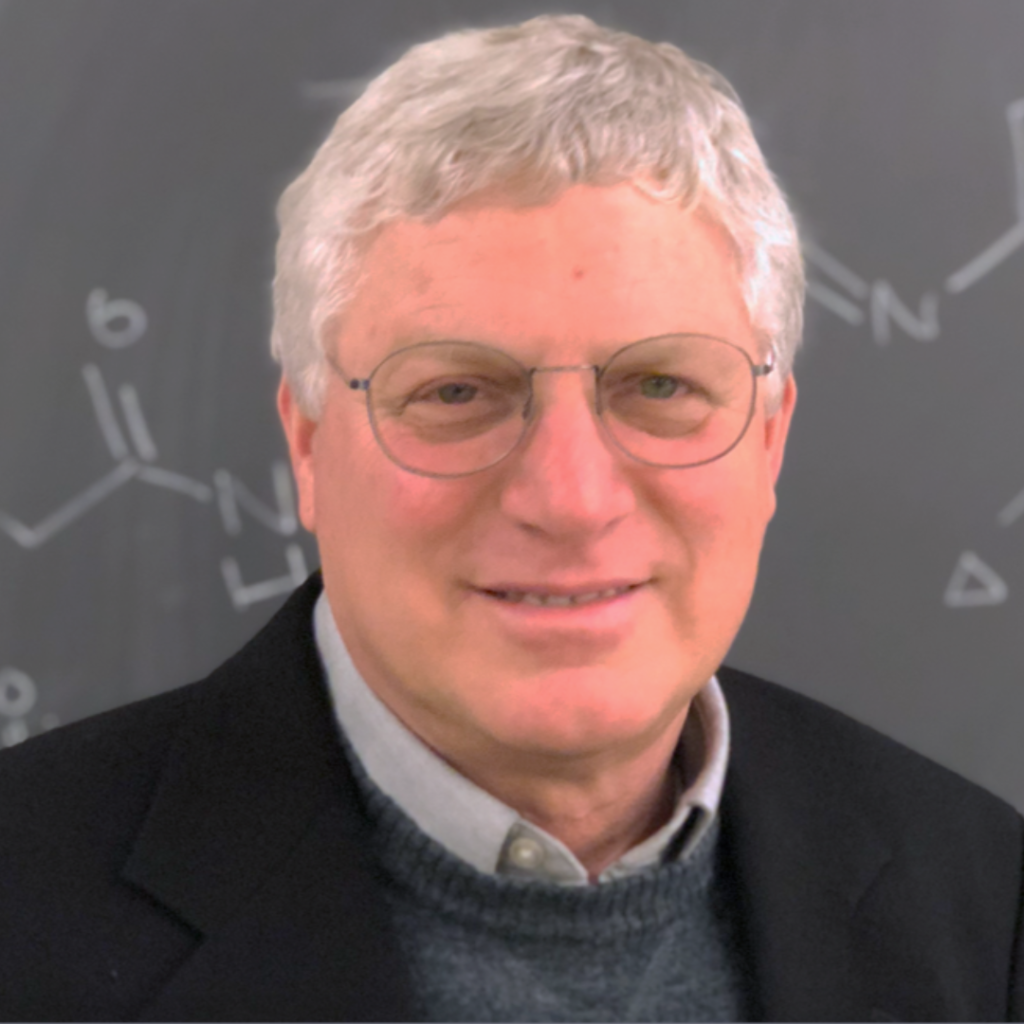 Dr. Richard Kramer grew up in the suburbs of New York City and attended college at SUNY Albany. He received his Bachelors degree in Biology and Psychology in 1978 and then moved West to join the Ph.D. program in Neurobiology at UC Berkeley, where he worked in the laboratory of Robert Zucker. His dissertation research revealed the mechanism underlying spontaneous activity in neurons in the sea snail Aplysia. Dr. Kramer returned East to do postdoctoral work with Irwin Levitan at Brandeis University near Boston, elucidating biochemical and electrophysiological mechanisms of neuromodulation. He then moved to Columbia University as an Howard Hughes Research Associate in the lab of Steve Siegelbaum, where his research focused on ion channels underlying sensory transduction in vision and olfaction. Dr. Kramer next turned South, becoming Assistant Professor at the University of Miami School of Medicine in 1993. He continued studies of sensory transduction mechanisms and began developing novel chemical reagents for manipulating and understanding the function of ion channels and neurotransmitter receptors. His next clockwise move was back to the West coast, where he was appointed Associate Professor in the Molecular and Cell Biology Department at UC Berkeley in 2000, advancing to Full Professor in 2007 and the Li Professor of Molecular Mechanism of Disease in 2009.
For 10 years, Dr. Kramer was co-Director of the NIH Nanomedicine Development Center (NDC) on Optical Control of Biological Function at UC Berkeley. Dr. Kramer has been the recipient of numerous honors and awards, including an NIH Eureka Award, the Wynn-Gunn Award and the Gund-Harrinton Awards from the Foundation Fighting Blindness, and a first-round NIH Brain Initiative grant. He is also a Founder and member of the Board of Directors of Photoswitch Therapeutics, Inc., which aims to develop light-sensitive compounds for drug discovery and vision restoration.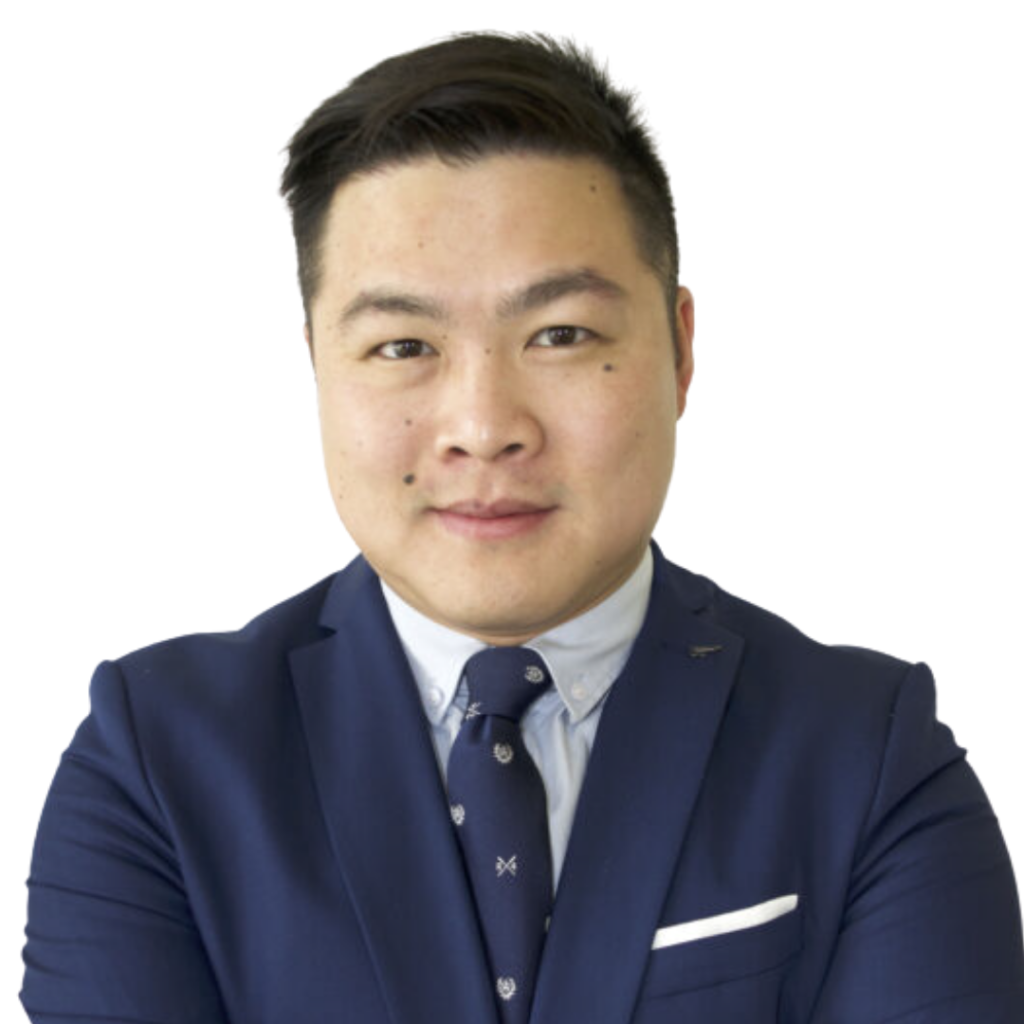 Dr. Stephan Ong Tone is an early career researcher and clinician-scientist at Sunnybrook Health Sciences Centre & Sunnybrook Research Institute. He completed the MDCM-PhD joint program at McGill University in 2013, with a PhD in Neurological Sciences. He then completed his residency in Ophthalmology at the University of Toronto in 2018, where he served as Co-Chief Resident. To continue his career development as a clinician-scientist, he completed a 2-year clinical-research fellowship in Cornea, External Disease and Refractive Surgery at Massachusetts Eye and Ear, Harvard Medical School in July 2020. During his clinical-research fellowship, in addition to his clinical training as a Cornea specialist, he performed basic science research on Fuchs endothelial corneal dystrophy (FECD). To date, he has published 28 peer-reviewed manuscripts, including 16 first author/senior author publications, and 1 book chapter. Collectively, his research projects will expand the foundational knowledge of normal corneal endothelial cell biology and the pathological changes that occur in FECD.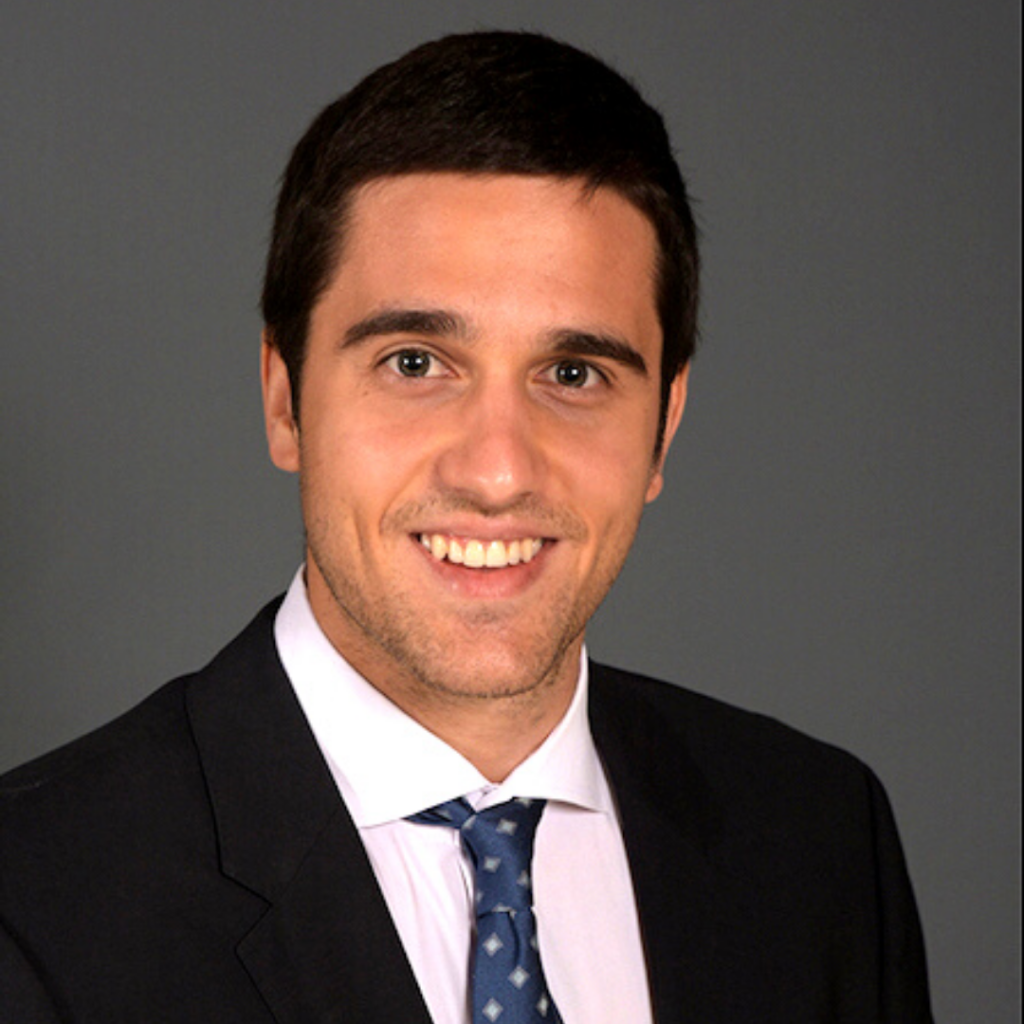 Dr. Marko Popovic is a third-year resident physician in the Department of Ophthalmology and Vision Sciences at the University of Toronto. He is a Master of Public Health candidate in epidemiology at Harvard University. He earned his medical degree at the University of Toronto and Bachelor of Health Sciences at McMaster University. As a medical student, Marko was awarded the Dr. Louis Kagan Memorial Award, Dr. Thomas C. Tam Award, and the Wilkinson Scholarship for his contributions to research and dedication to ophthalmology. In residency, he served as an executive member of the planning committee of the 61st Annual Walter Wright Symposium and the Research Director of the Council of Canadian Ophthalmology Residents.
Marko's research interests include retinal detachment, vitreoretinal surgery, diabetic retinopathy, neovascular age-related macular degeneration, retinal vein occlusion, and cataract surgery. He has published widely on these topics and is the recipient of numerous conference awards from the American Academy of Ophthalmology, American Society of Cataract and Refractive Surgery, Canadian Ophthalmological Society, European Society of Ophthalmology, and European Society of Retinal Specialists. His research has been featured in international news articles, such as Medscape, EyeNet Magazine, Cataract & Refractive Surgery Today, EuroTimes, Academy Express, Ophthalmology Advisor, Retinal Physician and Docwire News.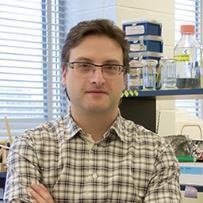 Dr. Vince Tropepe received his Honours B.Sc, in Biology & Psychology at McMaster University and his Ph.D. in the Collaborative Program in Developmental Biology at the University of Toronto where he studied neural stem cells in the developing and adult mouse brain and retina. He completed a CIHR postdoctoral fellowship at the Whitehead Institute, MIT, where he investigated the transcriptional regulation of neural induction and brain pattering in Xenopus and zebrafish. He is currently a Full Professor in the Departments of Cell & Systems Biology with a cross-appointment in the Department of Ophthalmology & Vision Sciences. Since July 2020 he has been serving as Vice-Dean of Research in the Faculty of Arts & Science at the University of Toronto. His research interests are focused on the molecular and cellular mechanisms of neurogenesis in relation to development, plasticity, and disease.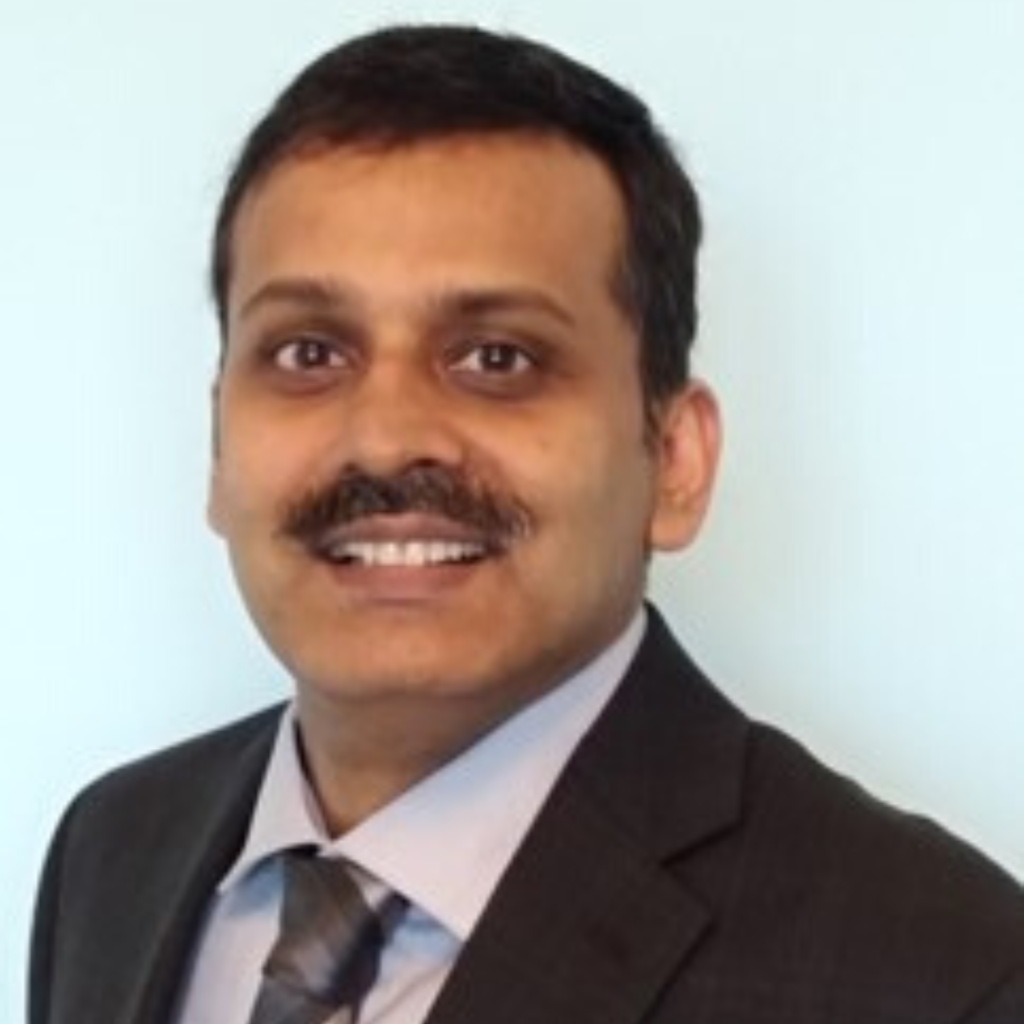 Dr. Ajoy Vincent completed his medical school from Government Medical College in Trichur, India. He did his residency in ophthalmology at St. Johns medical college Bangalore, India. He subsequently did a fellowship in electrophysiology with Drs. Graham Holder and Anthony Robson (June 2009 – August 2009) at Moorfields Eye Hospital, London. In 2010, he did a fellowship in Ocular Genetics at SickKids in Toronto with Drs. Elise Héon and Carol Westall after which he joined there as a Staff Physician in Eye Genetics and heads the electrophysiology unit. His primary research interest is to identify novel genes in Retinal Dystrophies, identify genotype
phenotype correlations in IRDs and understand underlying disease mechanisms. In
2017, he was awarded the Foundation Fighting Blindness USA career development grant. He has 65 peer reviewed publications including gene discovery and genotype/phenotype correlation articles.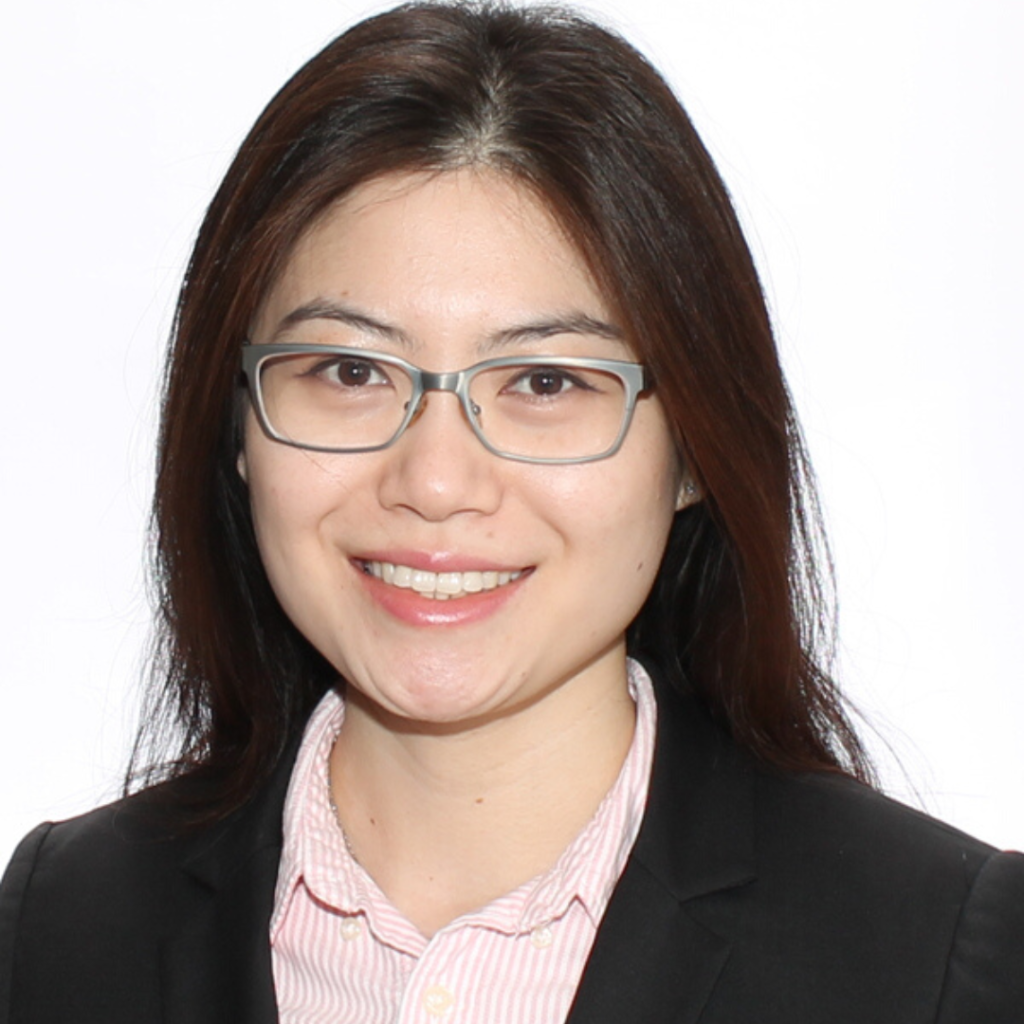 Dr. Angela Zhang received her Doctor of Medicine degree at the University of Western Ontario. Dr. Zhang then completed her ophthalmology residency at the University of Toronto where she received awards including the Kensington Eye Institute Best Surgical Resident Award, Dr. Sigmund Vaile Senior Resident Award, and MD Program Teaching Award of Excellence. Dr. Zhang has also been actively involved in clinical research, having received the Canadian Glaucoma Society Best Published Research Paper Award. Following her ophthalmology residency in Toronto, she pursued a surgical glaucoma fellowship at Dalhousie University. Dr. Zhang is currently practicing as an ophthalmologist and glaucoma specialist at Lakeridge Health and Oshawa Clinic in the Durham Region providing surgical glaucoma care to the whole region.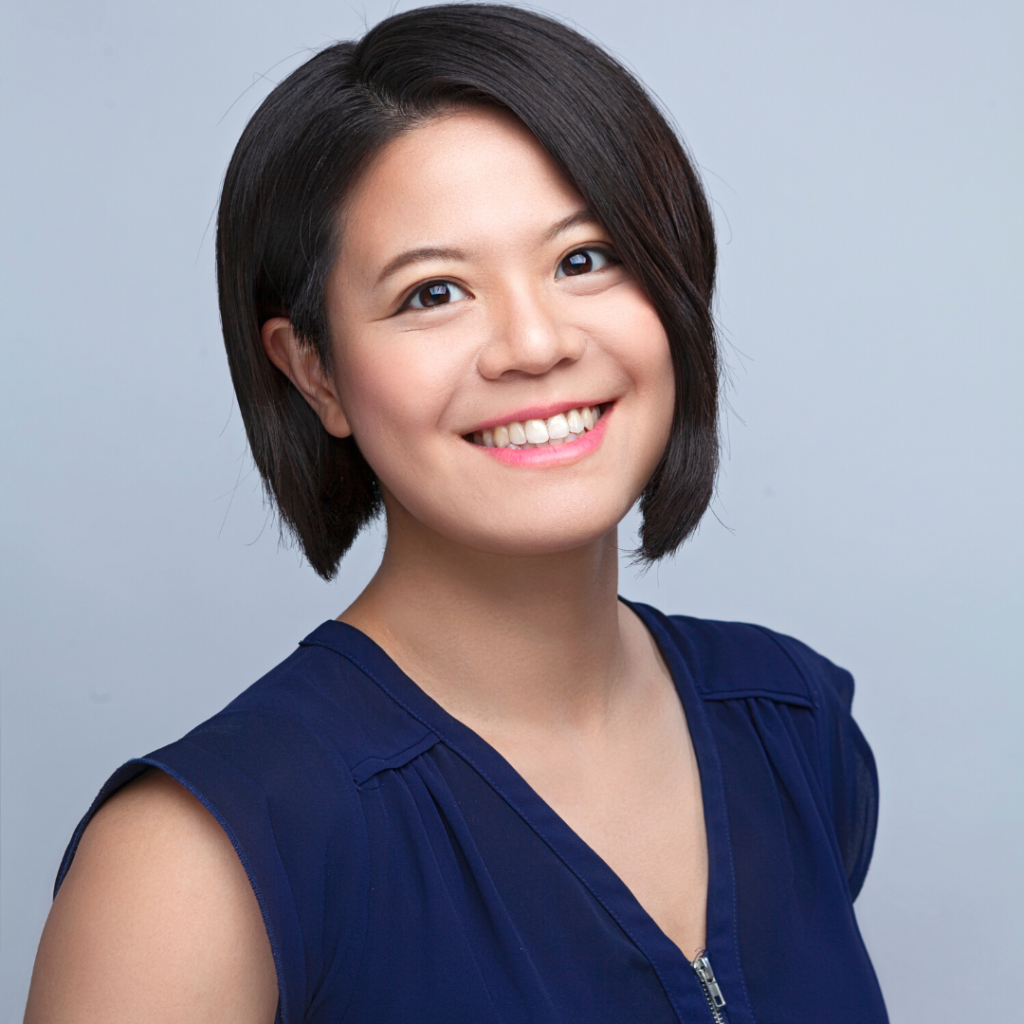 Dr. Tianwei (Ellen) Zhou obtained her M.D. and Ph.D. degrees at McGill University. She is now a 4th year Ophthalmology resident at the University of Toronto. Her research focuses on Retinopathy of Prematurity, a blinding eye disease that affects many premature babies. Her past research and advocacy work were recognized by Canadian Institutes of Health Research MD/PhD grant, Fonds de Suzanne Véronneau-Troutman, as well as the 2017 Canadian Medical Hall of Fame Student Award. Her current projects are supported by the FBC Clinician-Scientist Emerging Leader (CSEL) Award.
View Point Exhibitors
The following organizations will be joining us at the exhibitor fair:
Centre for Equitable Library Access (CELA)
Dr. Ana Juricic – Low Vision Optometrist
Special Needs Computer Solutions Inc.
Trailblazers Tandem Cycling Club
Vision Loss Rehabilitation Ontario
More exhibitors will be announced soon!
View Point Sponsors
Thank you to all our sponsors!
View Point is proudly supported by:
National Presenting Sponsor: Bayer
National Partners: AGTC, Abbvie, MeiraGTx, Novartis & Roche
National Health Care Partner: Sick Kids Foundation
National Media Partner: AMI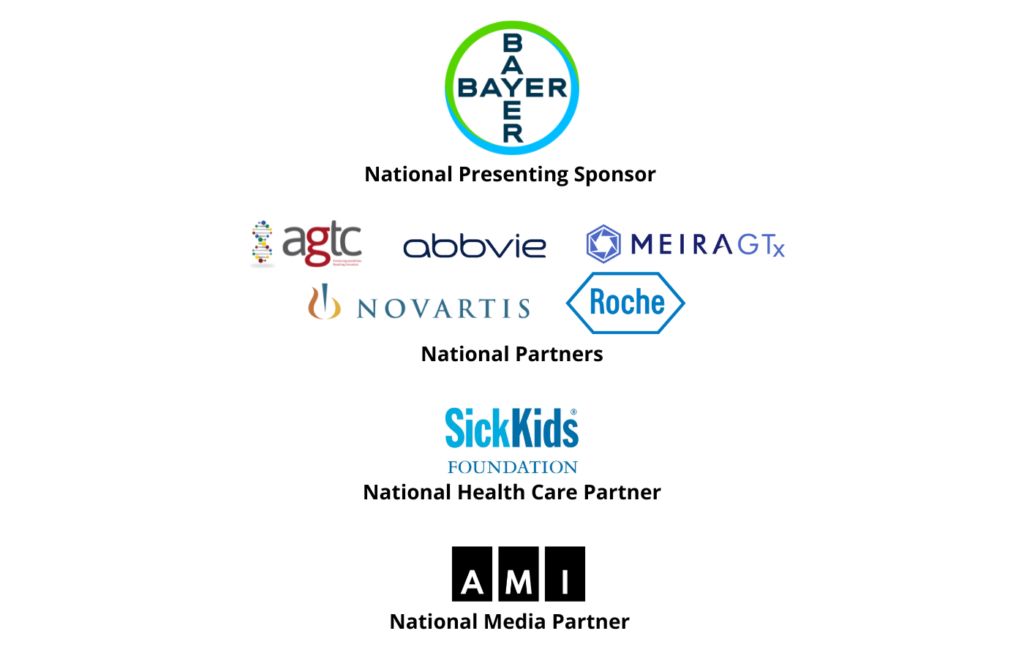 Join the Fight!
Learn how your support is helping to bring a future without blindness into focus! Be the first to learn about the latest breakthroughs in vision research and events in your community by subscribing to our e-newsletter that lands in inboxes the beginning of each month.