Welcome to View Point Vancouver
Jump To: Welcome Message | Get Involved | Program | Speaker Bios | Sponsors
Welcome message
It gives us great pleasure to welcome you to View Point!
At Fighting Blindness Canada, our mission is to drive the development of new treatments and cures for blinding eye diseases. To do this, we raise funds to support the most promising vision research in Canada and internationally. Thanks to generous donors and supporters, we're getting closer every day!
As the largest charitable funder of vision research in Canada, all of the research we fund supports our goals of understanding why vision loss occurs, how it can be slowed or stopped, and how sight can be restored. In 2022, FBC is investing over $2.6 million in 34 research projects to drive innovation forward across the spectrum of vision research-giving hope to more Canadians. We have also just launched a new research competition, called the Transformative Research Awards, to fund strategic areas of need within vision research. The 2022/23 competition will fund innovative research that will advance the development of new therapies for retinal degenerative diseases. We are asking researchers around the world to put forward their boldest and most ambitious projects for grants worth up to $1.25 million over five years per award. We can't wait to share more about this exciting initiative in the coming months.
View Point brings together the different people from our community who are playing a key role in fighting blindness, including the scientists, clinicians, and industry partners who are making emerging treatments a reality. We are so thankful to the View Point sponsors this year! We want to recognize our National Presenting Sponsor, Bayer, and our National Partners: AGTC, Allergan, an AbbVie company, MeiraGTx, Novartis and Roche who are key partners in our fight against blindness. We would also like to thank AMI, our National Media Partner. We know that we all need to work together to accomplish our bold and audacious goal of creating meaningful new treatments for Canadians.
We believe that, while it starts with research, it doesn't end there. We are committed to ensuring that once new and innovative treatments are developed, Canadians can benefit from them. We are committed to increasing access to early diagnosis to reduce preventable vision loss. And we are committed to ensuring that vision research and vision health is a national priority. Now more than ever before, we need your support to take research from the laboratory into the clinic and make emerging treatments available to the many Canadians who are living with blinding eye diseases. Together, we can restore hope and sight!
Sincerely,
Larissa Moniz, PhD
Director, Research and Mission Programs

Morgan Ineson
Manager, Education
GET INVOLVED
Every year, people across Canada join the fight against blindness by participating in our signature fundraising events: Ride for Sight, Comic Vision, Cycle for Sight and Eye on the Cure. Thousands of motorcyclists, comedy fans and cyclists coast-to-coast fundraise for vision research, bringing us closer than ever to treatments and cures for blinding eye diseases. Find out how you can become a participant or 'virtual rider' and raise money for sight-saving research by calling 1.800.461.3331 ext. 233 or visiting our event websites
You can restore hope and sight! Join our monthly giving program today. Sign up today and you'll receive a pair of designer sunglasses donated by Marchon.
Please consider leaving a gift to Fighting Blindness Canada in your will. Contact Doug Smith at 1.800.461.3331 ext. 237 or dsmith@fightingblindness.ca
Program
8:00 – 9:00 am
Registration opens, exhibitor demonstrations, and continental breakfast
9:00 am – 9:15 am
Welcome Remarks, Doug Earle, President & CEO, Fighting Blindness Canada
9:15 am – 10:15 am
Age-related vision loss: new and innovative treatments
In this engaging panel discussion, you will learn more about the main causes of age-related vision loss: age-related macular degeneration (AMD), glaucoma, and cataracts. Featured speakers include Dr. Andrew Merkur, Dr. Kulbir Gill and Dr. Jean Chuo.
10:15 am – 11:00 am
Gene therapy: overview and applications
In this keynote session, join Dr. Elizabeth Simpson as we discuss all things gene therapy: what it is, how it works, what's new, and what's next.
11:00 am – 11:15 am
Snack Break
11:15 am – 12:15 pm
Inherited retinal diseases research spotlight
An inherited retinal disease (IRD) is a condition caused by a specific genetic mutation. In this webinar, we will hear from scientists who are studying this family of conditions that cause retinal damage and vision loss. Featured speakers include Dr. Bob Chow, Dr. Kevin Gregory-Evans & Dr. Orson Moritz.
12:15 pm – 1:00 pm
Lunch
1:00 pm – 1:45 pm
Genetic Testing & Counselling Panel
This session will discuss genetic testing and its importance in the development of new treatments for blinding eye disease. Hear from experts in the field, learn how you can access this service, and the advantages and challenges of genetic testing. Featured speakers include Dr. Kevin Gregory-Evans, Emily Alderman, Genetic Counsellor and patient partner Allan Dias.
1:45 pm – 2:25 pm
Advocacy & Access to Treatment Panel
Join our expert panelists to hear more about the critical importance of having access to sight-saving treatments and the challenges in getting innovative treatments approved and made accessible in Canada. Featured speakers include Dr. Diane van Staden, Doug Earle and patient partner Doug Purdy.
2:25 pm
Closing Remarks
Speaker Bios
Emily Alderman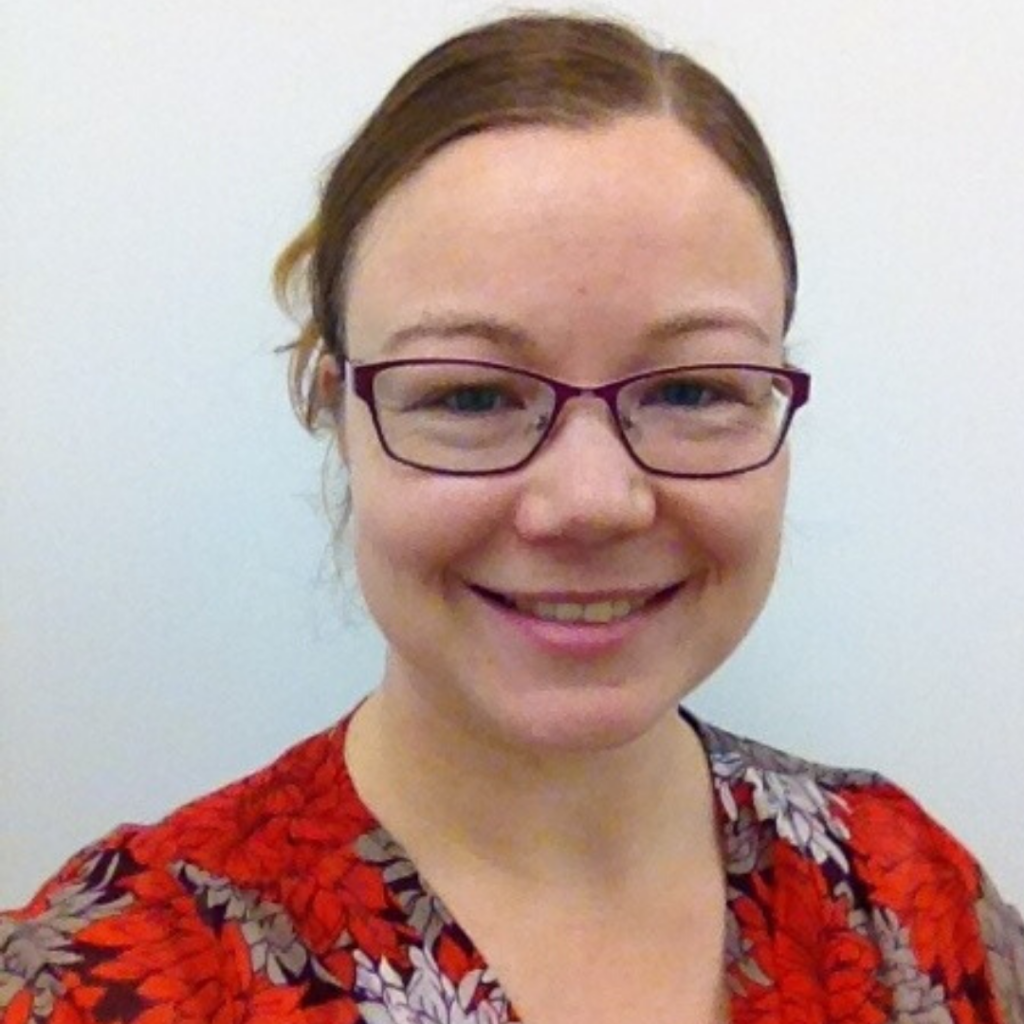 Emily Alderman is a Clinical Genetic Counsellor with the Provincial Medical Genetics Program at BC Women's and Children's Hospital and also with the UBC Centre for Huntington Disease. She has a BScH in Biology and Physics from Queen's University, an MSc in Pathology from Dalhousie University, and an MSc in Genetic Counselling from the University of British Columbia. In her spare time, Emily enjoys cross-country skiing and is trying to grow a garden.
Dr. Bob Chow
Dr. Bob Chow received his BSc from the University of Toronto and his PhD from NYU. He did his postdoc at the Hospital for Sick Children and is currently a faculty member at the University of Victoria in the Department of Biology. Dr. Chow's research is focused on understanding mechanisms that underlie neural development. His lab is primarily interested in gene regulation during retinal development, and how it directs formation of the many different cell types that make up the retina. Much of his research is also focused on genes involved in eye disease. This includes current work on Pax6, a gene that is responsible for ocular disease, aniridia. In addition, his lab was awarded a grant from FBC this year to initiate work on Stargardt disease. Bob currently is a member of FBC's Scientific Advisory Committee.
Dr. Jean Chuo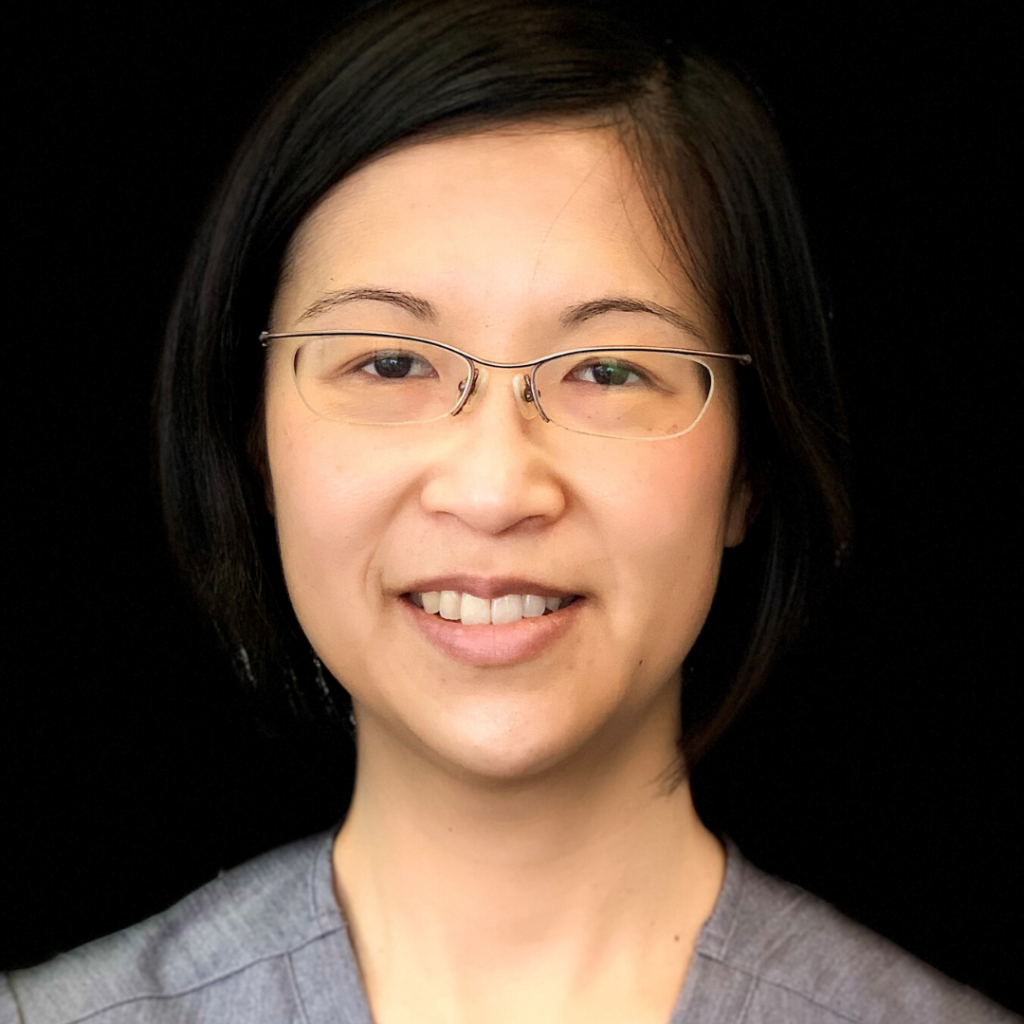 Dr. Jean Chuo is a consulting ophthalmologist at Vancouver General Hospital and St. Paul's Hospital and operates at Mt. St. Joseph Hospital. She is a clinical assistant professor in the Department of Ophthalmology at UBC and is actively involved in medical education at all levels, regularly teaching medical students, residents and Neuro-Ophthalmology fellows both clinically and surgically. Dr. Chuo has a special interest in small-incision cataract surgeries and is a fellowship-trained subspecialist in Neuro-Ophthalmology.
Allan Dias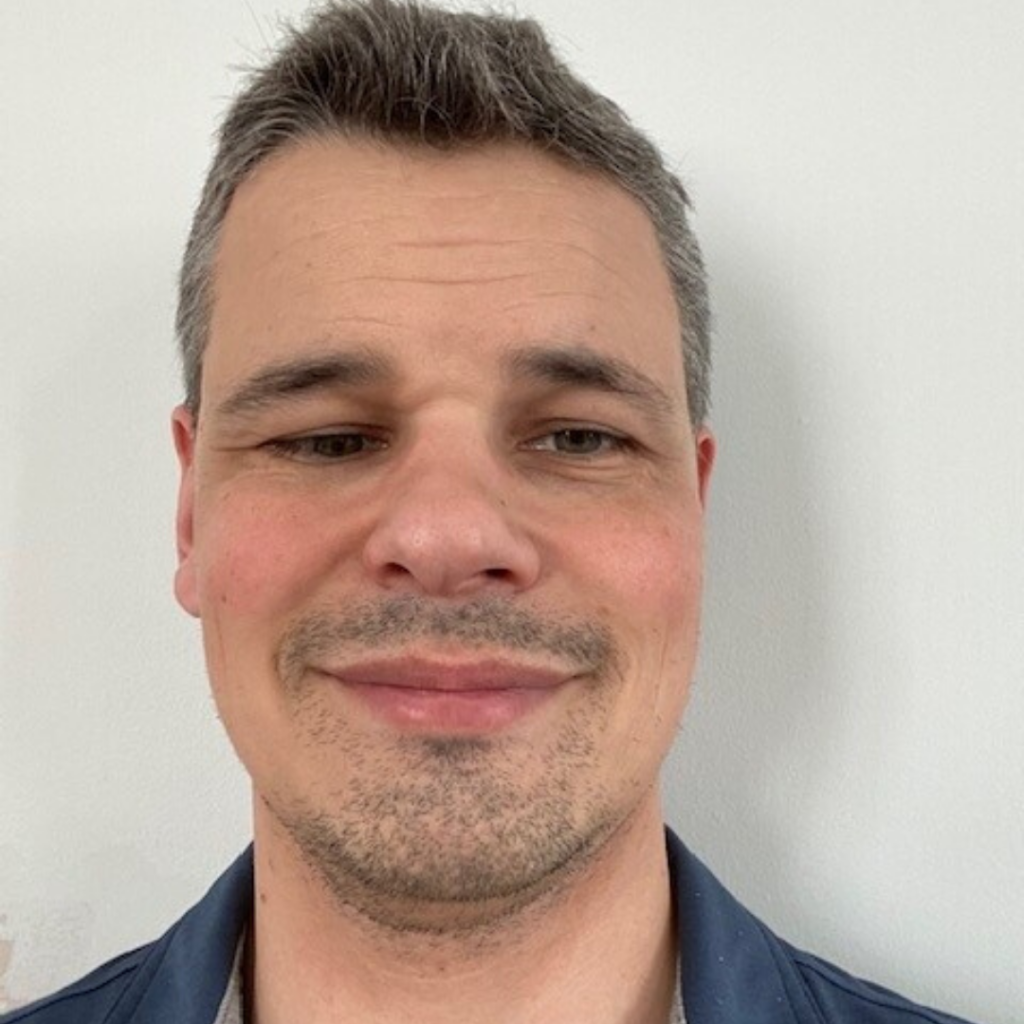 Allan Dias currently works as an Accessibility Advisor at the University of British Columbia where he determines disability related accommodations as well as builds the capacity of Faculties and Departments to support the career development needs of students with disabilities. Allan has lived experience with low vision due to Leber's disease, a Master's degree in Adult Education with a specialization in Special Education and has placed several thousand students in his previous roles at UBC Science Co-op and Continuing Studies. He is also fortunate enough to have an amazing wife and 8 year old daughter who have been greatly supportive in helping him identify his strengths and work through the challenges that come with vision loss.
Doug Earle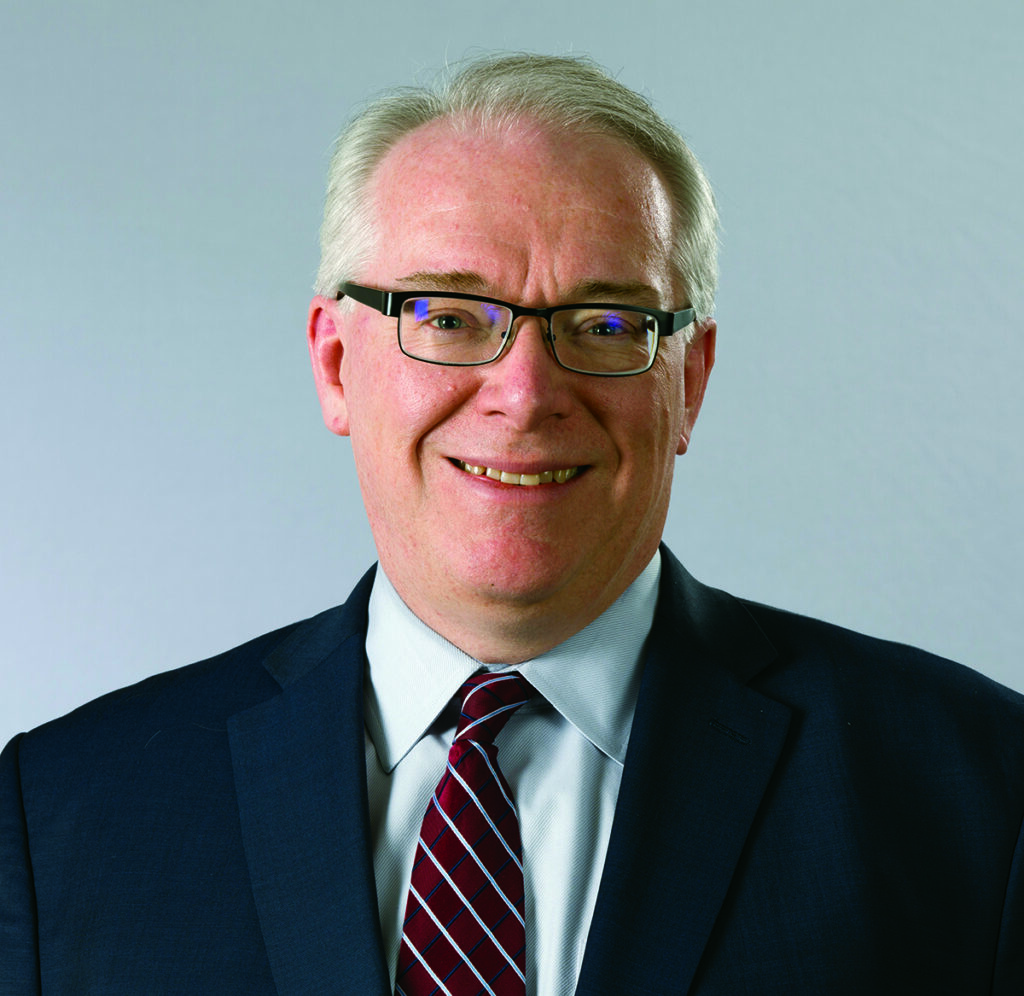 Doug Earle has served as President & CEO of Fighting Blindness Canada since December 2018. A Certified Fundraising Executive with a proven track record of success, Doug engages Canada's vision community to accelerate vision research to discover new treatments and cures for blinding eye diseases and improve access of treatments and vision health care across Canada.
Doug is a motivating, tireless yet inspirational Fundraising Executive, politically astute, a translator of science and missions to engage donors to spark innovation that impact lives. Known for inspiring philanthropists to invest over $1 billion+ in organizations helping those in need and rejuvenating communities.
With years of expertise in a wide range of development leadership positions, Doug has rallied and strategically guided teams of organizational leaders and volunteers in health care, higher education, public television and community organizations to lead accelerated growth. In his last 3 capital campaigns, he doubled revenue in record timeframes.
Doug has held progressively senior positions at CAMH, UHN, Wilfrid Laurier University, Canadian Diabetes Association, Canadian Hemophilia Society, Canadian Cancer Society, TVOntario, The Arthritis Society and Brock University, successfully translating health research and education programs into philanthropic opportunities and social impact.
Dr. Kulbir Gill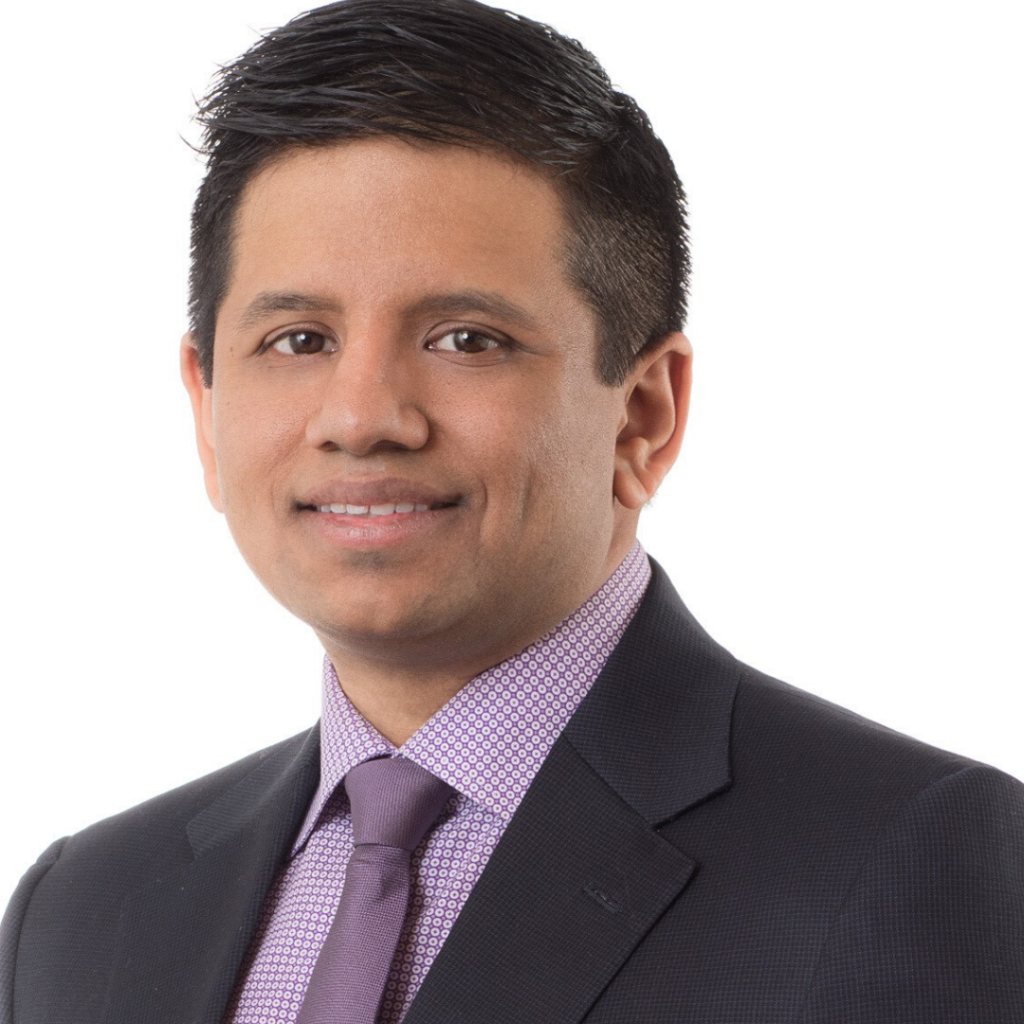 Dr. Kulbir Gill is a glaucoma and cataract surgeon in Vancouver, BC. He received his undergraduate and medical degrees from the University of Manitoba. He completed his ophthalmology training at the Ivey Eye Institute in London, Ontario and a surgical glaucoma fellowship at UBC.
His clinical practice is at the Vancouver General Hospital Eye Care Centre. He specializes in all types of glaucoma surgery, performing both traditional and minimally invasive glaucoma procedures. He is a member of the Department of Ophthalmology and Visual Sciences at the University of British Columbia. He is actively involved in clinical and surgical training of ophthalmology residents and glaucoma fellows at UBC.
Dr. Kevin gregory-evans
Dr. Kevin Gregory-Evans is a renowned ophthalmologist and global leader in macular research, currently serves as professor of ophthalmology at The University of British Columbia's Faculty of Medicine.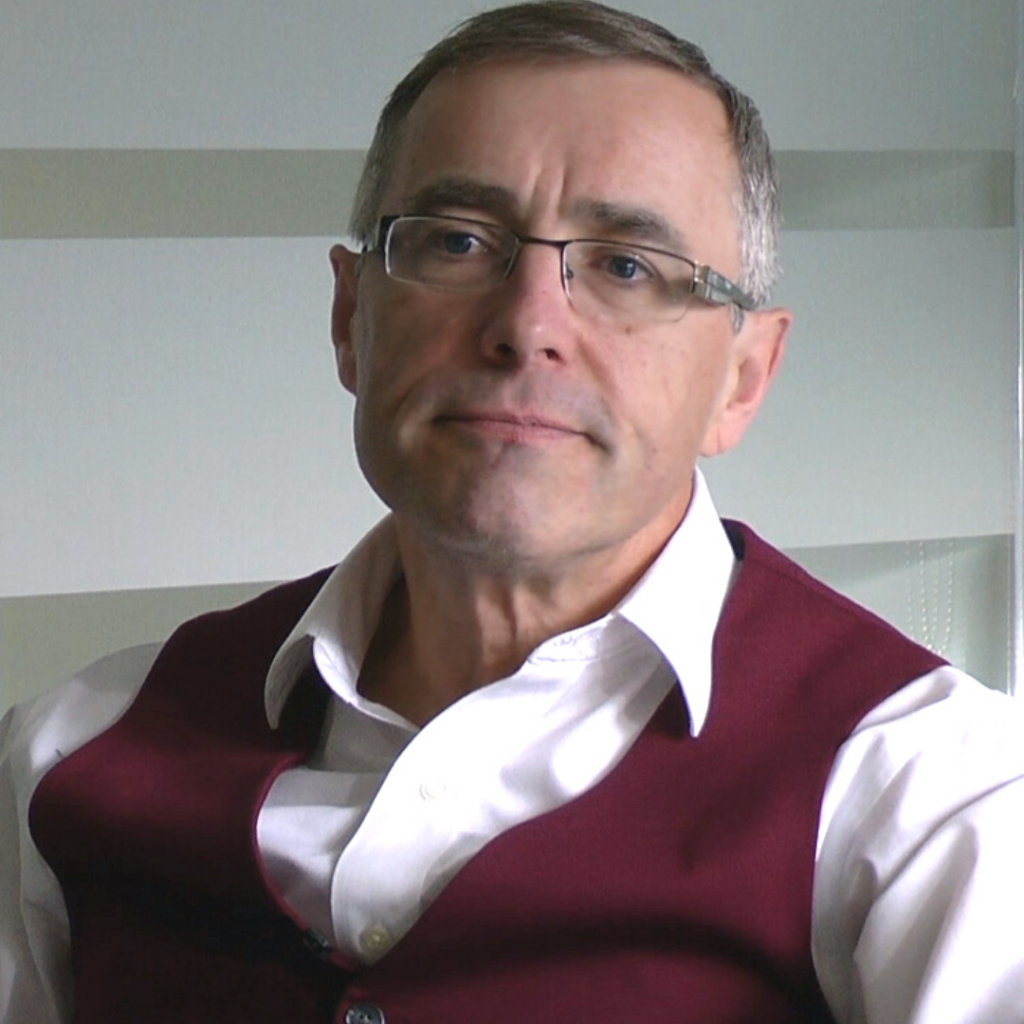 Previously, Dr. Gregory-Evans was reader in molecular ophthalmology at Imperial College London. He underwent clinical ophthalmology training at Moorfields Eye Hospital in London and received basic science research training with professors Alan Bird and Shomi Bhattacharya at the Institute of Ophthalmology in London as well as professor Richard Weleber at Oregon Health Sciences University in Portland, Oregon. In 1985, he achieved a bachelor of medicine degree from St. Bartholomew's Medical School at the University of London.
Currently, he is council member and chairman of the Research Infrastructure Working Group at the Vancouver Coastal Health Research Institute. He is also an active panel member for the Canadian Institutes of Health Research and the California Institute of Regenerative Medicine Panel.
Published in 82 peer-reviewed, original research articles, 18 peer-reviewed research review articles and nine book chapters, Dr. Gregory-Evans' works include basic science studies in molecular genetics, molecular therapeutics in model systems and stem cell therapeutics. He also holds the Julia Levy BC Leadership Chair in Macular Research.
Dr. Andrew Merkur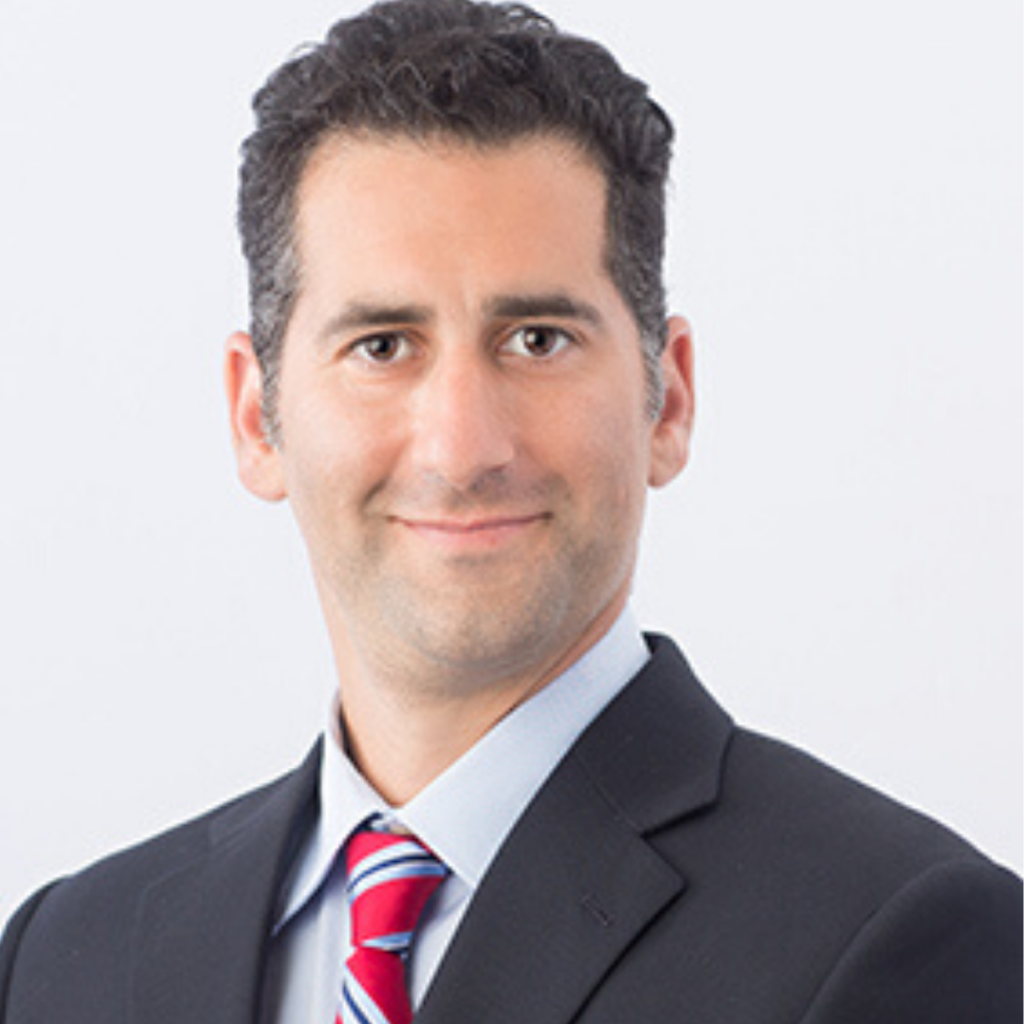 Dr. Andrew Merkur is currently a Clinical Assistant Professor in the Department of Ophthalmology and Visual Sciences at the University of British Columbia. His interests and research are focused heavily on the pharmacogenomics of macular diseases, including age-related macular degeneration (AMD). His surgical interests and research are focused on macular surgical success and outcomes. He is actively involved in training the next generation of medical retina specialists and retinal surgeons as the head of the UBC Vitreoretinal division – Medical and Surgical Retina Fellowship program.
Dr. Orson Moritz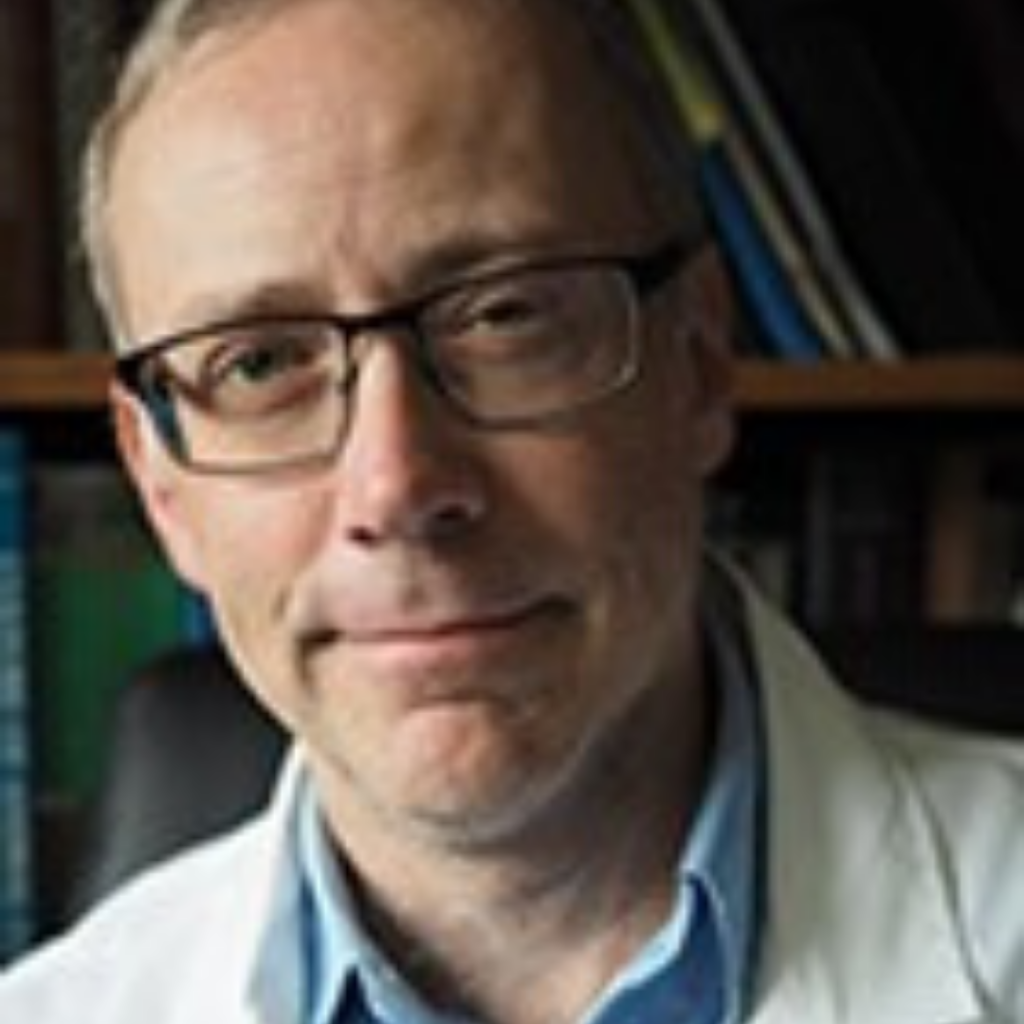 Dr. Orson Moritz is an Associate Professor, Department of Ophthalmology and Visual Sciences, University of British Columbia. Dr. Moritz attended University of British Columbia for both undergraduate and graduate school, where he first developed an interest in photoreceptors. The experiments done in his lab are helping us understand the underlying defects that lead to RP, and suggest that therapeutic interventions may be possible.
Doug Purdy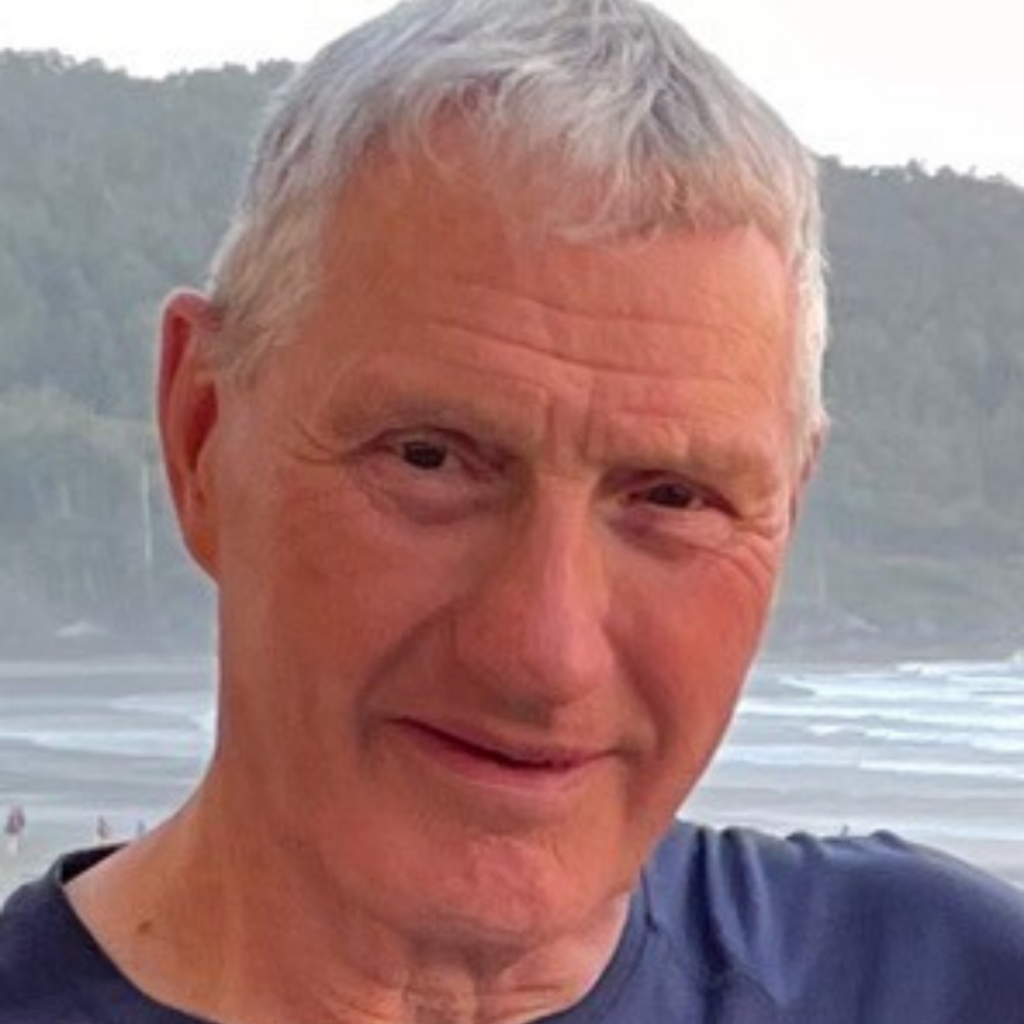 Doug Purdy was born in Springhill, Nova Scotia in 1941. He holds degrees from Mt. Allison University and UBC with a MSW specializing in Community Development. Doug worked a social planner for the City of Vancouver for 18 years and was a development consultant for over a decade. Now retired, Doug lives with wet macular degeneration and glaucoma and is an advocate for early diagnosis and equitable access to treatments for all.
Dr. Elizabeth M. Simpson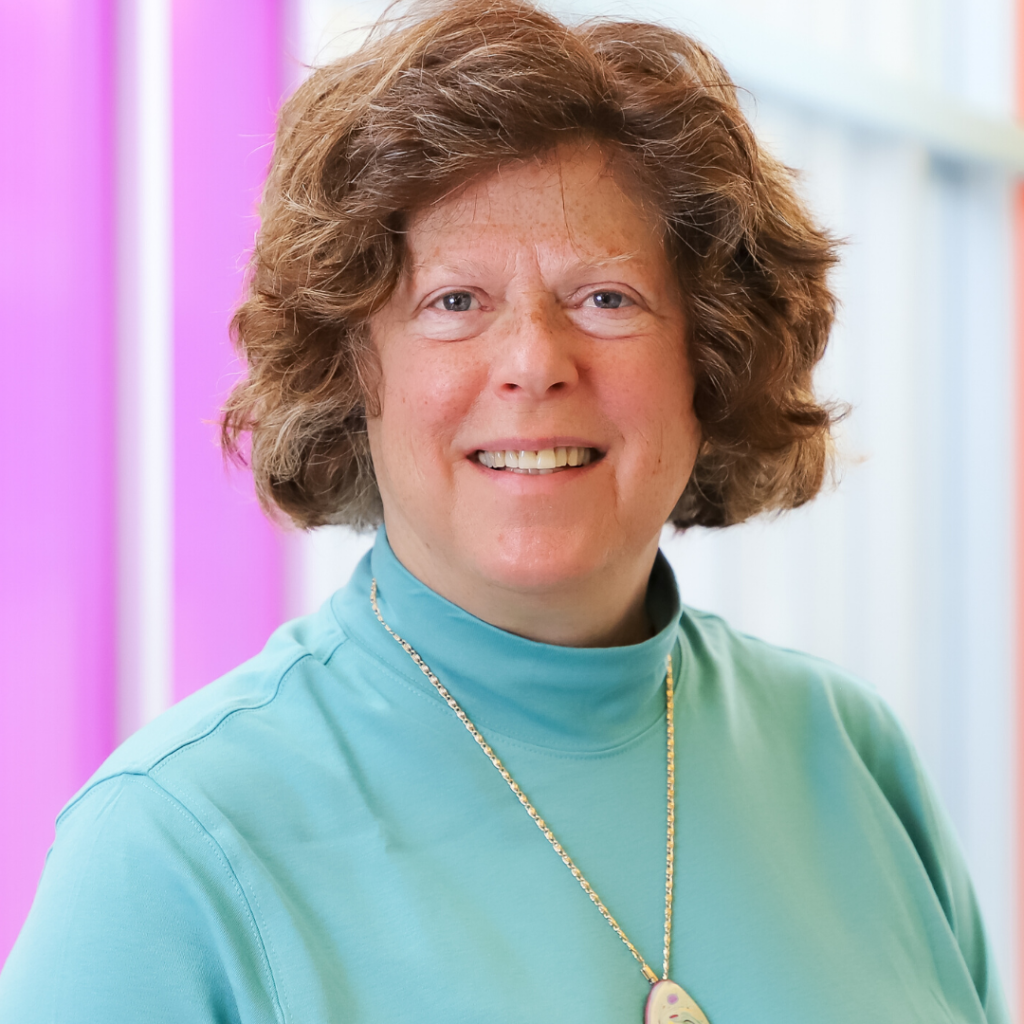 Dr. Elizabeth M. Simpson, B.Sc., M.Sc., Ph.D., is a leading scientist in mammalian genetics and genomics. The goal of her research is to improve treatment for human disorders of the brain and eye. Currently, she is focused on the development of DNA-based gene therapies. Dr. Simpson has spearheaded multiple large international projects aimed at developing "MiniPromoters" that drive gene expression in regions of the brain and eye when delivered in the preferred vector for gene therapy, recombinant adeno-associated virus (e.g. Korecki et al., 2021, PMID 33531684). She uses such viruses to deliver both augmentation and genome-editing (CRISPR) therapies for treatment-resistant disorders such as Parkinson disease and aniridia (congenital blindness) (e.g. Mirjalili Mohanna et al., 2020, PMID 32258211). In addition, Dr. Simpson is improving mouse models for rare diseases such as aniridia, since translation of gene therapies is dependent upon successful treatment of an excellent animal model (e.g. Hickmott et al., 2018, PMID 30258099).
Dr. Simpson is a Senior Scientist at the Centre for Molecular Medicine and Therapeutics (CMMT) in Canada, a Professor at the University of British Columbia in the Department of Medical Genetics, and an Associate Member in the Department of Ophthalmology & Visual Sciences.
Dr. Diane van Staden
Dr. Diane van Staden is a South African optometrist and academic at the University of KwaZulu-Natal. She holds a Master's degree in Public Administration as well as a Doctorate in Development Cooperation from the Dublin Institute of Technology in Ireland. She has contributed to eye health policy development and optometry training in several countries, holding various leadership positions in academia and within the global eye health sector over the past 15 years. She is an active researcher in her field with several key publications advocating for improved eye health services within countries. She is a Senior Lecturer in Optometry within the School of Health Sciences at the University of KwaZulu-Natal in South Africa and currently Visiting Assistant Professor at the University of British Columbia Okanagan in Canada, collaborating on health equity-related research projects.
sponsors
View Point is proudly supported by:
National Presenting Sponsor: Bayer
National Partners: AGTC, Allergan, an AbbVie Company, MeiraGTx, Novartis & Roche
National Media Partner: AMI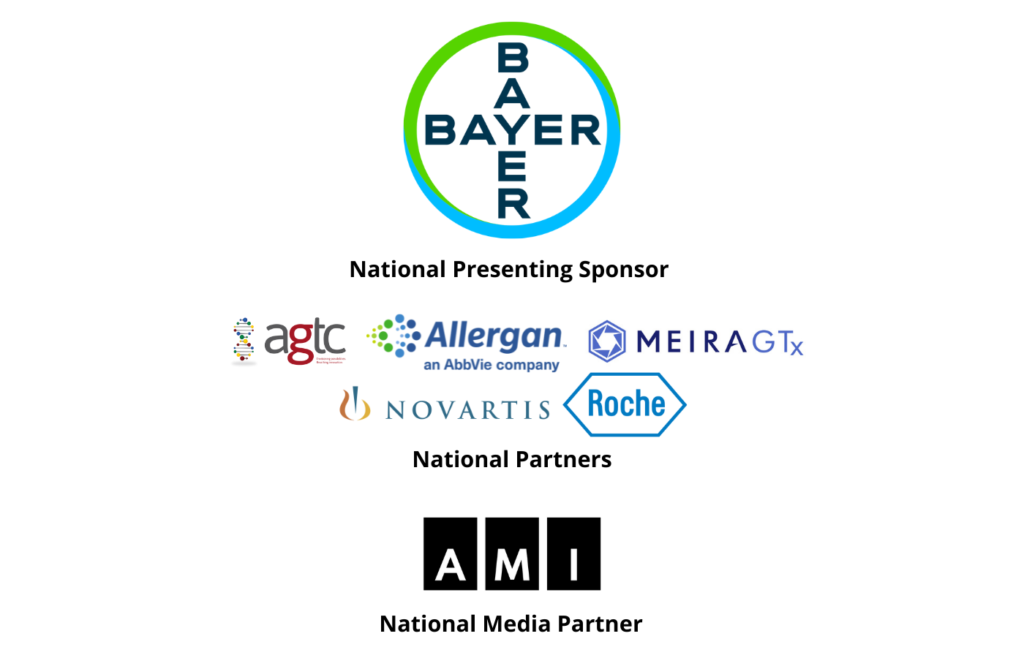 Join the Fight!
Learn how your support is helping to bring a future without blindness into focus! Be the first to learn about the latest breakthroughs in vision research and events in your community by subscribing to our e-newsletter that lands in inboxes the beginning of each month.