Sep 2, 2022
Eliminating Barriers in the Art Space with Amy Amatea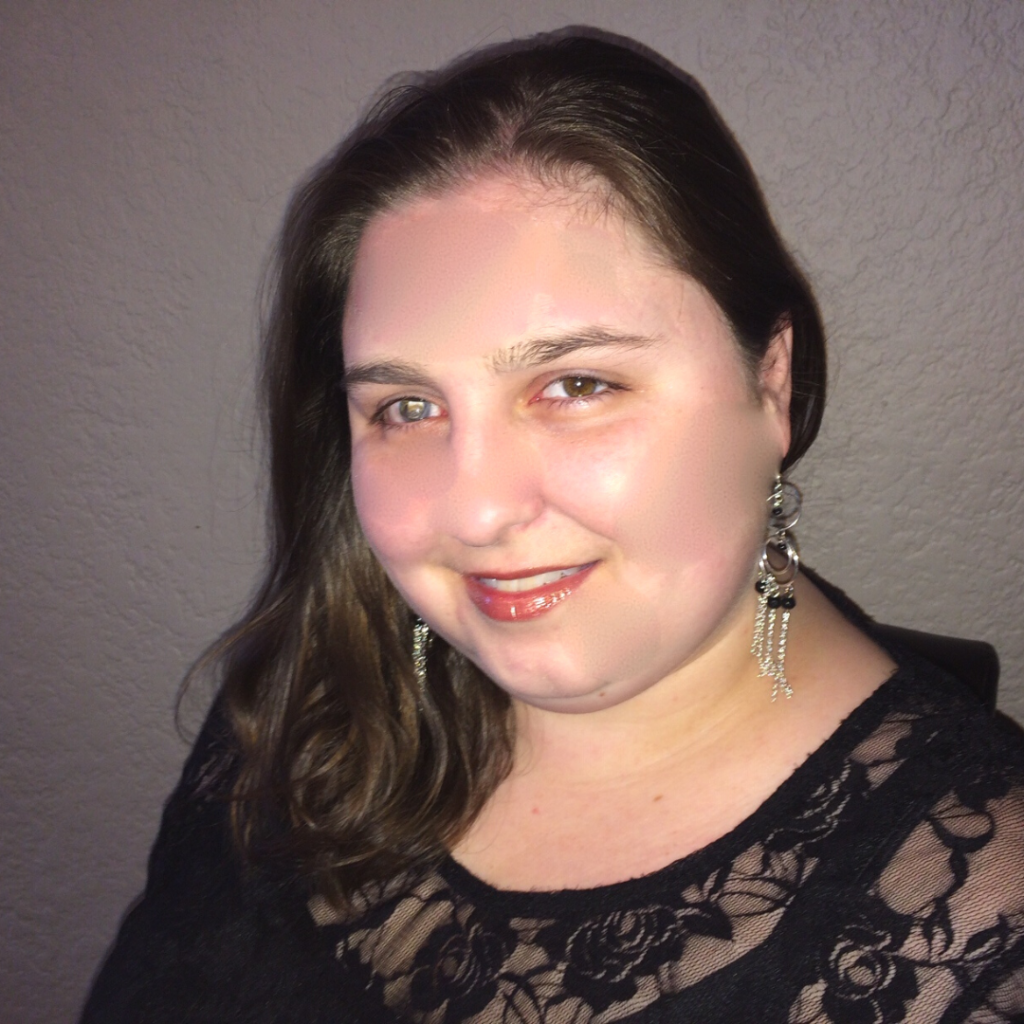 Amy Amantea is the host of Accessible Media Inc.'s (AMI), Accessing Art with Amy, where she connects with artists with disabilities across Canada. As an artist impacted by vision loss, Amy is dedicated to learning more about other creatives, what inspires their work, and the barriers they face.
We connected with Amy to learn more about her career, love of artist collaboration, the importance of networking, and advice for current and future artists within the disability community.
What is your experience with vision loss?
My vision loss is a result of diabetic retinopathy caused by type 1 diabetes that led to a series of eye surgeries. I fell into the category of those with a less than 1% chance of losing vision due to a complication. The complication was that my retinas (the light-sensing nerve tissue at the back of the eye that sends image signals through the optic nerve to the brain) could detach without the ability to be reattached, which is what happened. I have no sight in my right eye because I do not have a retina or a lens. I have 2% vision in my other eye.
What first led you to work with AMI's audio programming?
One of the things I looked for was networking. I reached out and started making connections which may have started from signing up for an AMI survey asking about program feedback.
I started as a one-off guest for one of AMI's shows. Then, a local manager shared they were taking time off and asked if I would be interested in filling in the weekly report. Not long after, I was invited to discuss future show concepts.
Today, I interview people from all over the world living with a disability on AMI's Accessing Art with Amy, and also do community reporting on AMI's NOW with Dave Brown.
What are your goals for Accessing Art with Amy?
I would love to see the podcast go on and turn into a show where we travel around the country and destigmatize the concept that artists with disabilities are not artists. We aren't being exposed enough to artists with disabilities that are here to stay and it's about representing them.
As a working artist and advocate, tell us about your passions.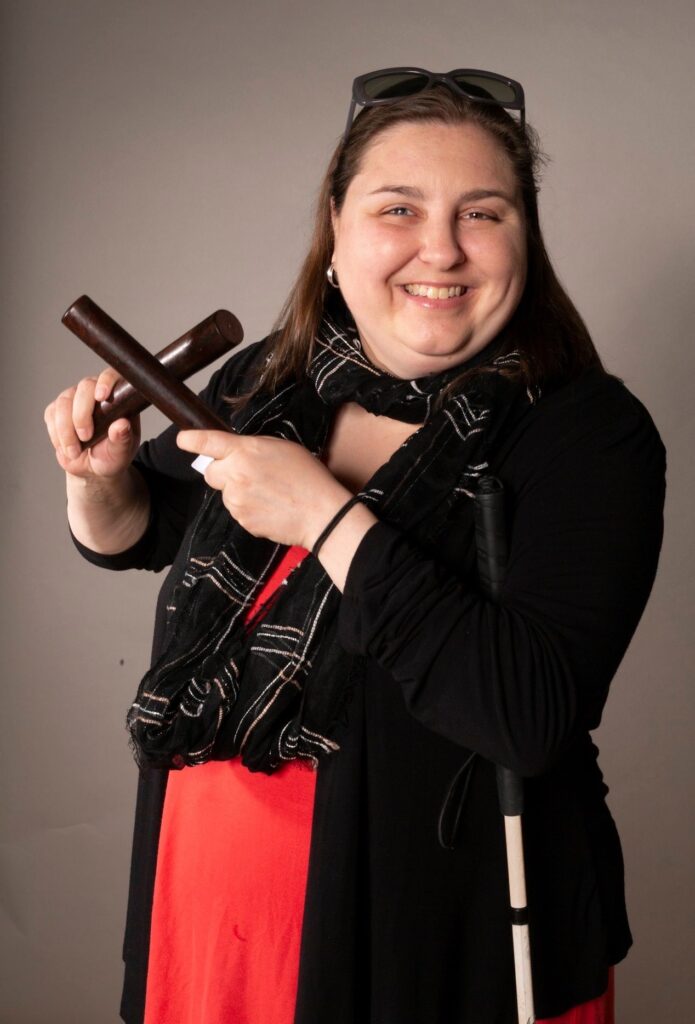 I call myself an "artist of opportunity." I was trained as an Actor, and as an Actor, I realized you are dependent on someone else's script. What do you do in the meantime while you are waiting for the next part that is truly yours? What you do is create your own work!
I love collaboration. I am open to any artistic medium at any time and place if someone wants to collaborate. That's first and foremost.
Secondly, I am a multidisciplinary artist currently finding joy in "edu-tainment," a cross between education and entertainment. I recently performed a piece at The Vines Art Festival in Vancouver and toying with this idea of an anthology of sharing my experience with disability as a "dear diary" performance piece.
Do you feel that there have been positive changes in terms of accessibility within the arts for the disability community? What changes can be made?
My view of accessibility is that it is a continuum. I don't expect arts organizations to go from zero to one hundred. It's a dream to try and catch because there is always someone we may not have thought about. But we can jump in on that continuum where we are and commit to moving forward with purposeful steps.
Currently, there are shortages of describers and American Sigh Language interpreters, and we have to be considerate of all those pieces. But there needs to be more access for employees and employers. For example, seats are accessible for spectators but not the stage for performers. It's a question of how far we will go to make 25% of the population feel included and represented in the stories shared on stage.
What advice would you offer the next young generation interested in achieving a successful career within the arts or other industries?
I was very honoured to have been asked to speak and share during FBC's Young Leaders Program panel and one of the things that I wanted to leave that group with was the importance of relationship building. The networking piece is the relationship piece, and I would not be where I am without it.
Networking took me a considerable amount of time but when not working and trying to build relationships, you have to get involved in the community. I didn't want a resume that was a blank page. I wanted to show up to future job interviews sharing all the community building that I made.
And relationship building can look different depending on the industry. If in the arts, explore local theatre companies offering free workshops. Give them a call; let them know your lived experience and barriers. You would be surprised by the help that may be provided. You have to be willing to share your access needs and advocate for yourself. It is not a sign of weakness! I think it's a sign of independence to know where you need support.
But once opportunities come knocking on your door, you have to continue to build those relationships because only then will opportunities keep coming.
---
Thank you to Amy for sharing her vision loss journey and career pathways with us. Check out the latest episodes of AMI's Accessing Art with Amy to hear and learn more.
Join the Fight!
Learn how your support is helping to bring a future without blindness into focus! Be the first to learn about the latest breakthroughs in vision research and events in your community by subscribing to our e-newsletter that lands in inboxes the beginning of each month.