Aug 9, 2022
Wheels, Gears, Engines and More in Support of Vision Research!
Wow! What a tremendous summer of 2022. After a 2-year hiatus, our Fighting Blindness Canada (FBC) community was ready and excited to gather in person and take part in some of our longstanding signature fundraising events. Together across provinces, our community demonstrated the importance and critical need to raise funds for vision loss research and awareness.
An immense THANK YOU to all our Cycle for Sight participants and supporters across Canada. Together we raised over $500,000 towards ongoing vision research. From the east coast, all the way to the west coast, we cycled, paddled, walked, and even more. A big thank you to our event sponsors who also joined us for Cycle for Sight festivities. Of course, none of this would be possible without the dedication of a very special group; our volunteers. Each year they assemble, meeting regularly with our staff to plan the event. Sharing their creativity and passion, ensuring our riders have a fun and safe day, while helping us recruit new participants, raising awareness, and funds towards vision research. An immense thank you to all our volunteer committees and volunteer Chairs, who play a critical role in leading the committee.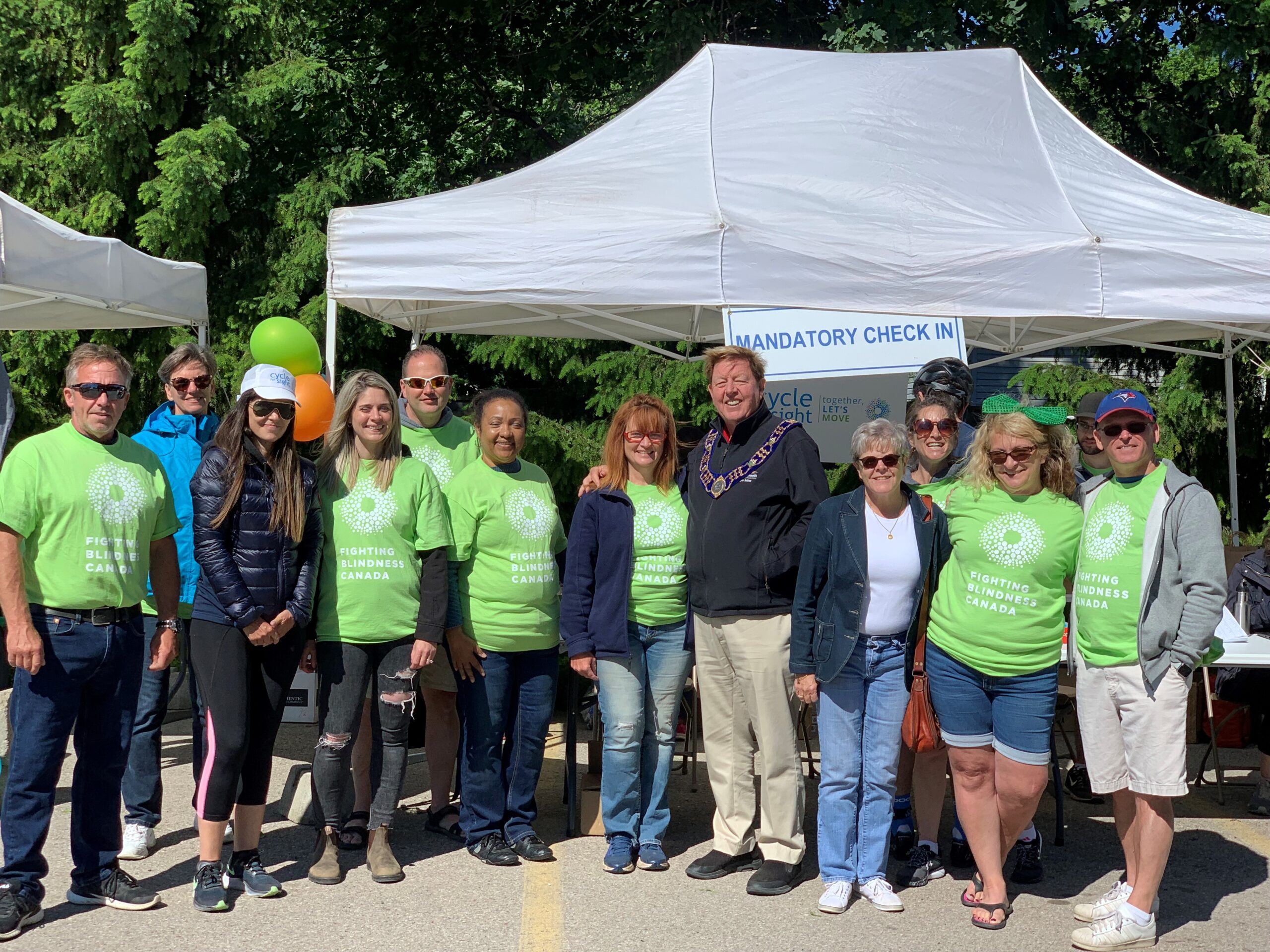 In addition to our Cycle for Sight fundraising event, our longstanding Ride for Sight motorcycling events also took place. On June 24 -25, our friends in Gander Newfoundland helped kick start the first ride of the year. Followed by a ride in Calgary, Alberta on July 9, and an upcoming ride August 12-14 taking place in Fenlon Falls, Ontario. Thank you Ride for Sight riders, for continuing to spread awareness across Canada, and communities near and far. An immense thank you to the volunteers who organize and rally ride participants, ensuring safety, while providing a fun and very memorable event experience!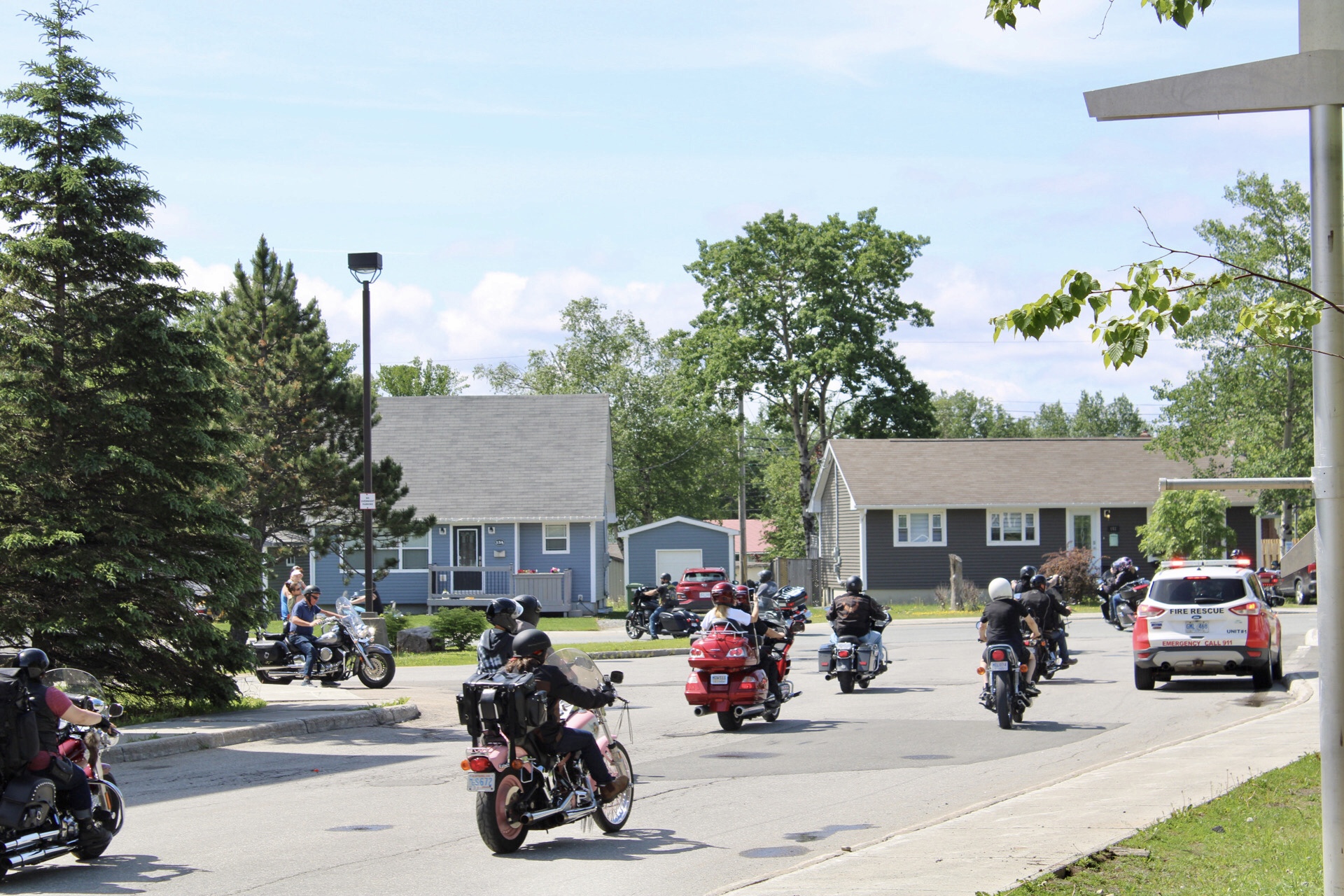 Looking for a rewarding volunteer opportunity?
While summer is winding down, our fundraising efforts continue all year round. At FBC, our small yet mighty team relies on volunteer support to host and plan fundraising events. If you are interested in meeting new people, sharing your time, and lending a hand in the fight against blindness, we would love to hear from you! Whether you are interested in volunteering at an event, joining a planning committee, or maybe volunteering your time to help at FBC's office, give us a shout! We can be reached by email at volunteer@fightingbliness.ca or by phone at 1.800.461.3331.
Tag us on social!
Did you participate at one of our Cycle for Sight or Ride for Sight events and have photos you would like us to feature on our social media? Please be sure to tag us on Instagram @fightingblindnessca using hashtags #CycleForSight and/or #RideforSight.
---

Join the Fight!
Learn how your support is helping to bring a future without blindness into focus! Be the first to learn about the latest breakthroughs in vision research and events in your community by subscribing to our e-newsletter that lands in inboxes the beginning of each month.