Dec 10, 2019
Vision 2020: Have Your Say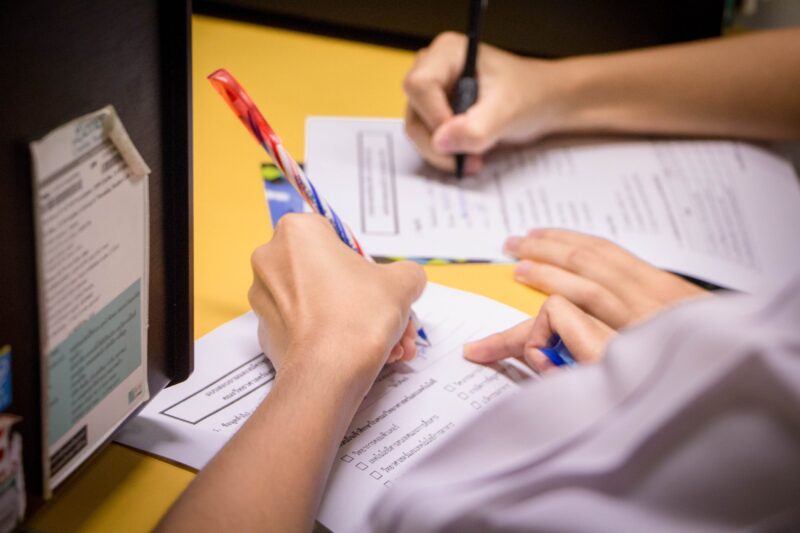 2020 has a special meaning to the vision community. It's the phrase we all hear in the doctor's office: 2020 vision. In medical terms, 2020 vision means "normal vision acuity" – that is, the sharpness and clarity of a person's vision. To the vision loss community, it means so much more.
To us, 2020 represents our commitment to bringing treatments and cures for blinding eye diseases into focus. But finding those cures is only one piece of the puzzle. We need to make sure that, once researchers discover those treatments and cures, they fit within the broader healthcare and social landscape. We need to make sure they're accessible, affordable, and integrated with existing services and technologies for the visually impaired.
That's why we're partnering with the Canadian Council of the Blind and other partners in 2020 to host the Canadian Vision 2020 Summit: a day where we'll be bringing together the diverse groups who are working to create a clear vision for the future of people with vision loss.
The Canadian Vision 2020 Summit will be taking place on February 12, 2020 in Ottawa.
This Summit gives us an opportunity to truly speak with government decision makers, health policy leaders, and the Canadian public about the realities of living with vision loss. At the Summit, we will be presenting three draft policy "white papers" that will capture the key issues, opportunities and challenges facing our community. These papers will give government a true understanding of what living with vision loss means, and will propose solutions to many of the challenges we face.
We're currently writing these white papers, but we can't do it alone. We want these papers to include your unique perspective on what it's like to live with vision loss. This will help us strengthen our appeal to government and drive real policy solutions for the vision loss community.
Here is the link to the questionnaire to have your say:
At this link, you will also find an accessible version of the questionnaire in Word. If you need assistance filling it out, call 1.800.461.3331 or email info@fightingblindness.ca.
None of the questions in this survey are mandatory, so please feel free to answer only the ones that interest you, and use them as vehicles for communicating your thoughts and experiences.
The first section is about vision research. The second section invites you to share your experiences living with vision loss. The third section involves access and equity in vision health care. Please answer one or all of the sections.
This link will only be live until Wednesday, December 18, to give us time to prepare the papers for the Summit, so please take the time to fill out the survey today. Your perspective is more important than you know!
Join the Fight!
Learn how your support is helping to bring a future without blindness into focus! Be the first to learn about the latest breakthroughs in vision research and events in your community by subscribing to our e-newsletter that lands in inboxes the beginning of each month.