Mar 9, 2020
Luxturna Treatment: Restoring Vision Becomes a Reality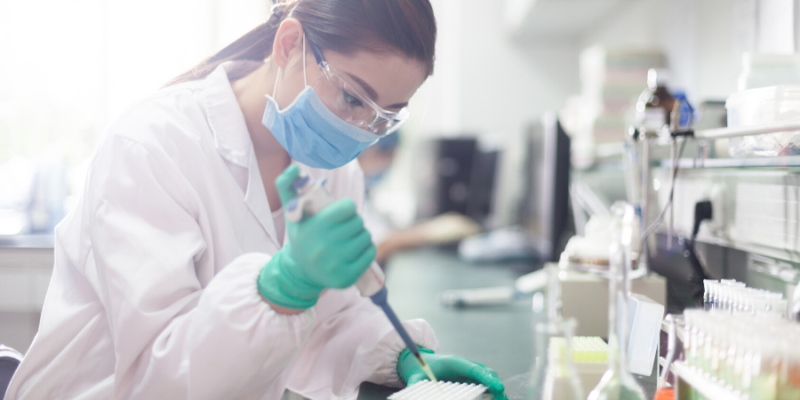 World's first approved gene therapy for an eye disease is turning the dream of treating inherited retinal diseases (IRD) into a reality.
Forty-six years ago families came together to form Fighting Blindness Canada to fund research to find new treatments for their loved one living with vision loss. Right now, the first treatment to achieve this goal for an inherited retinal disease is under review by Health Canada. We are hopeful a decision will be made by the end of 2020 so that this treatment can be made available in Canada.

Voretigene neparvovec (Luxturna®) is the world's first approved gene therapy for an eye disease. It has been available in the United States since 2017 and costs $850,000 (US dollars) for both eyes—this is a one-time cost since the treatment is only delivered once. Recently, the National Health Service in England announced it will fund the gene therapy for an estimated 100 people starting in January 2020.
Luxturna is a treatment for people who have Leber congenital amaurosis (LCA) or retinitis pigmentosa (RP) caused by mutations in both copies of the RPE65 gene. Luxturna provides a working RPE65 gene to act in place of the mutated version of the same gene. This new, functioning gene produces a protein that improves the visual cycle and helps the photoreceptor cells in the retina sense light. Evidence from clinical trials shows that this treatment can improve vision, particularly night vision, and may halt the progressive vision loss characteristic of LCA and RP caused by this gene.
It's crucial that government regulators understand the impact that vision loss has on individuals, families, and the health care system. This perspective is essential when regulators are deciding whether or not to approve a new treatment, and whether that treatment will be available paid by public health care plans. That's why FBC is funding studies that will give voice to the experiences of Canadians living with inherited retinal diseases (IRDs) by exploring the impact of these diseases on their lives and the overall economic cost of vision loss.
You can help transform the lives of Canadians living with an IRD by participating in our research! We will be sending out two surveys in the coming weeks, one about how an IRD can affect your quality of life and the other about the financial costs of IRDs to individuals, families and society. We ask that you take a few moments to complete them and share them with your network. The more voices we have, the more powerful our message, and the more likely it will be that we can play a leading role in the consideration of Luxturna and further therapies are available in Canada.
How will this information be used? We are conducting this research to inform our discussions with government and the relevant health agencies involved in the review process. Approved by an ethics review board, the survey is entirely anonymous, and the results will be the core of our input to Canada's regulatory agencies to support both this and other innovative treatments for IRDs that are in development.
You can also help in other ways. If you or a loved one has an IRD, make sure you are enrolled in the FBC Patient Registry. The registry is a clinical database that helps demonstrate the need for innovative treatments like Luxturna in Canada. In addition, getting your genetic testing is a vital step in determining whether Luxturna or another therapy is right for you. Speak to your doctor about getting your genetic testing done today!
Stay tuned for the survey link shortly, as well as other opportunities to work together to ensure that Canadians living with IRDs have access to safe and innovative therapies.
Thank you for your involvement. Together we can set the precedent for future treatments being available to restore sight in Canada.
Join the Fight!
Learn how your support is helping to bring a future without blindness into focus! Be the first to learn about the latest breakthroughs in vision research and events in your community by subscribing to our e-newsletter that lands in inboxes the beginning of each month.