Feb 2, 2022
RBC Employees give back for a good cause
Stephanie Jones, an Associate Director at RBC has been touched deeply by the work that Fighting Blindness Canada (FBC) does. Her husband has a blinding eye disease called retinitis pigmentosa (RP) that impacts his life daily.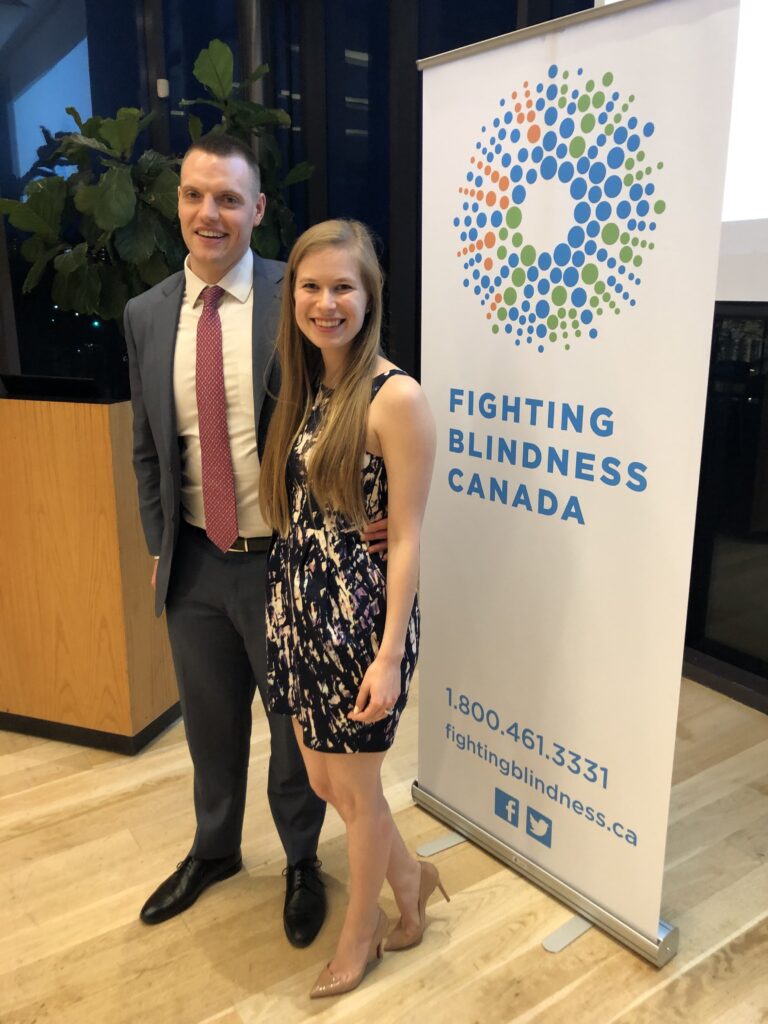 In an effort to support a cause that means a lot to her and thousands of other Canadians, Stephanie decided to gather a group of her colleagues to give back to the organization so near and dear to her heart.
On December 16, 2021, RBC Capital Markets employees took to the phones to make thank-you calls on behalf of FBC.
Stephanie and her colleagues spent an entire afternoon calling over 1500 FBC donors to personally thank those who recently made a gift to the charity.
Not only did the RBC employees donate their time to thank donors, RBC employees also gave back through RBC's employee match program. Through this program where RBC donates money for time spent volunteering, the team raised over $2000 in support of FBC!
Here's what one RBC volunteer had to say about the experience…
"Thank you for the opportunity to volunteer and call donors yesterday. I hope in some way my phone calls helped the cause – one sweet lady told me I made her day just by calling to say thank you which made my day!" Cheers, Laura C. RBC Capital Markets
FBC is grateful to RBC for supporting employees to give back to programs in their communities – it really does make a difference!
If you would like to learn more about different ways to volunteer or get more involved with FBC, please reach out to Maria Karakoulas, Manager, Community Fundraising at 416.360.4200 ext. 229.
---

Join the Fight!
Learn how your support is helping to bring a future without blindness into focus! Be the first to learn about the latest breakthroughs in vision research and events in your community by subscribing to our e-newsletter that lands in inboxes the beginning of each month.