Nov 24, 2022
FBC supporting 'Girls Belong Here' Program: Providing girls a space to learn and thrive
Aya, Youth Ambassador for Plan International Canada, shares on her time with the 'Girls Belong Here' program and FBC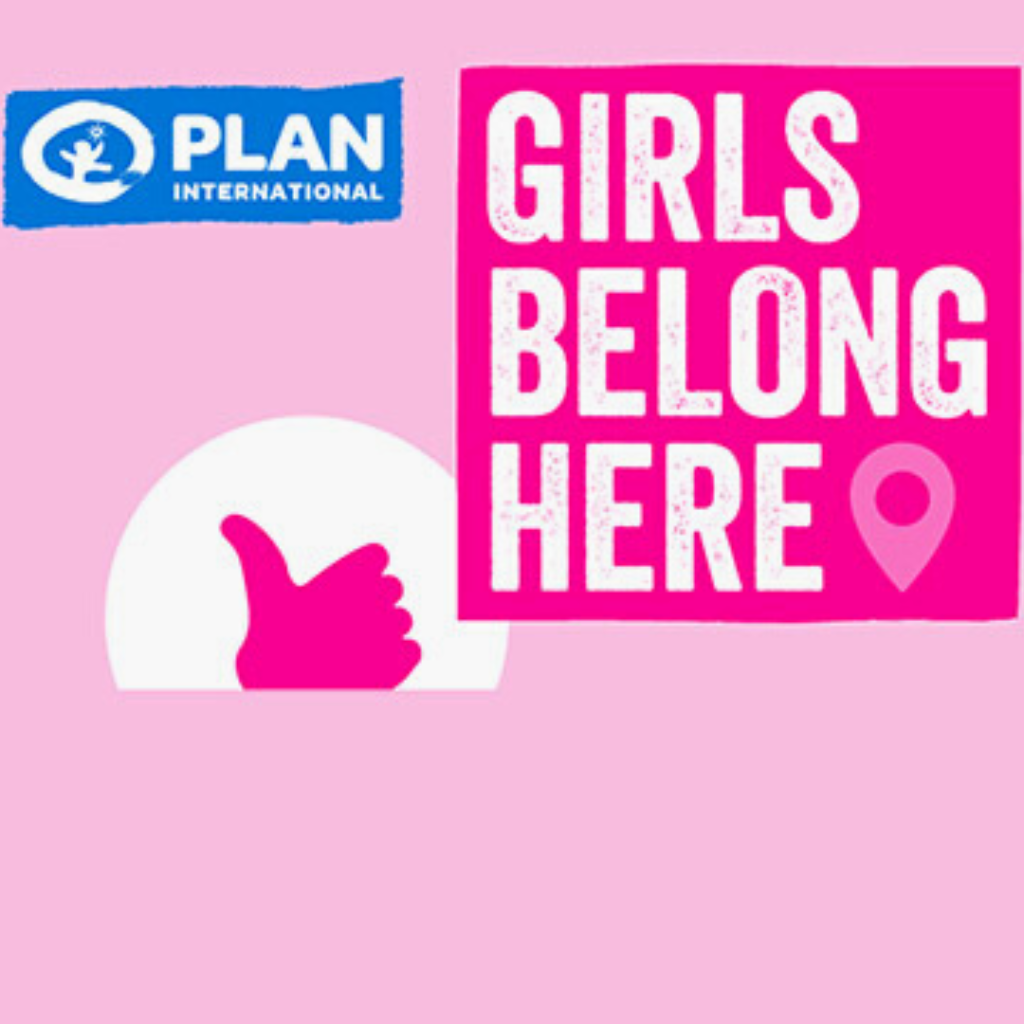 My name is Aya, and I am a Grade 11 student who is a Youth Ambassador for Plan International Canada. Over the past 2 months, I have participated in Plan International Canada's Girls Belong Here program, which calls upon leaders in Canada to advocate for gender equality by providing spaces for girls and young women to thrive. As part of my Seat Share experience with Fighting Blindness Canada (FBC), I worked with FBC project leaders to gain essential career experience and advocate for gender equity and inclusivity. This journey has been one of the most gratifying of my life, and has impacted me in immeasurable ways to pursue my interests and continue to advocate for marginalized communities.
Meeting FBC staff and community members was incredibly educational and significant for me as a young woman pursuing medicine, with particular interests in the fields of neurology and ophthalmology. I had the privilege of meeting Morgan Ineson, Dr. Larissa Moniz, Joyce Peats, FBC Young Leaders program co-chair Emilee Schevers, and other amazing leaders. Various meetings helped me learn about FBC's mission and developments in advancing vision research and the process of planning FBC's Young Leaders program. Through these opportunities, I gained essential knowledge about the professional experiences of female leaders in their career pursuits within vision and research-related fields, as well as women living with vision loss.
I also had the opportunity to attend FBC's Young Leaders Summit in Toronto on October 15th and 16th! FBC's Young Leaders program provides young Canadians living with vision loss opportunities to develop essential career and personal skills, as well as spaces to network with one another. As part of this educational and immersive journey, I learned about the shared adversities and experiences faced by young people living with vision loss, as well as the importance of proper accessibility, inclusion, and healthcare advocacy. Throughout the summit, I listened to influential speakers and advocates, including Team Canada track and field athlete David Johnson, social worker Ben Akuoko, Chef Mary Mammoliti, and SickKids Chief of Ophthalmology, Dr. Elise Héon. Speakers discussed topics of disability, advocacy, and career pursual. I participated in career panels and conversations about inclusion, accessibility, and maintaining work-life balance. I also got to know the summit participants and their personal and professional journeys, and assisted as a sighted-guide for a group trip to Ripley's Aquarium where we worked in teams to win a scavenger hunt!
All of these individual experiences – the meetings, speaker events, networking, and participating in engaging activities – culminated in one of the most fulfilling programs I have had the pleasure of experiencing throughout my academic, professional, and advocacy journeys. I have learned about a world I have not experienced, one in which individuals living with vision loss advocate for access to new treatments, inclusion, and care. Furthermore, I have witnessed the ways in which impressive Young Leaders, alongside organizations like FBC, work together to break down these barriers.
I am immensely grateful to both Plan International Canada and FBC for providing me with this exceptional opportunity and experience as a young girl with ambitions for her future. I have honed essential skills in this time with FBC by building leadership and communication, while also gaining professional experiences within the field of vision research. I truly cannot imagine a more empowering program that I could have the ability to partake in, and will carry forward the insights and skills I have gained through Girls Belong Here into my future.
FBC would like to thank Aya for her time and support. We look forward to staying connected with Aya and watching her leadership skills flourish in her future endeavours
---

Join the Fight!
Learn how your support is helping to bring a future without blindness into focus! Be the first to learn about the latest breakthroughs in vision research and events in your community by subscribing to our e-newsletter that lands in inboxes the beginning of each month.