Nov 7, 2023
FBC's Young Leaders Toronto Summit connected young adults with vision loss from across Canada
This October, we were back in-person for our 2023 Young Leaders Toronto Summit. Held at the Novotel Toronto North York, 33 young adult participants from across the country joined us for two days of career-building workshops, speaker panels, and networking activities. Many of our attendees were new to Young Leaders and thrilled to meet others living with vision loss.
This year's summit program focused on careers in the arts, embracing the unexpected, and building networks. On Saturday we kicked off the program with an interactive keynote from media personality Dave Brown. Dave is the host of NOW with Dave Brown on AMI TV, a daily TV talk show that explores real world events through the lens of disability and inclusion. Dave detailed his journey to where he is today and discussed some of the ups and downs along the way. He emphasized the importance of making the most of every opportunity and being open to new and innovative ideas.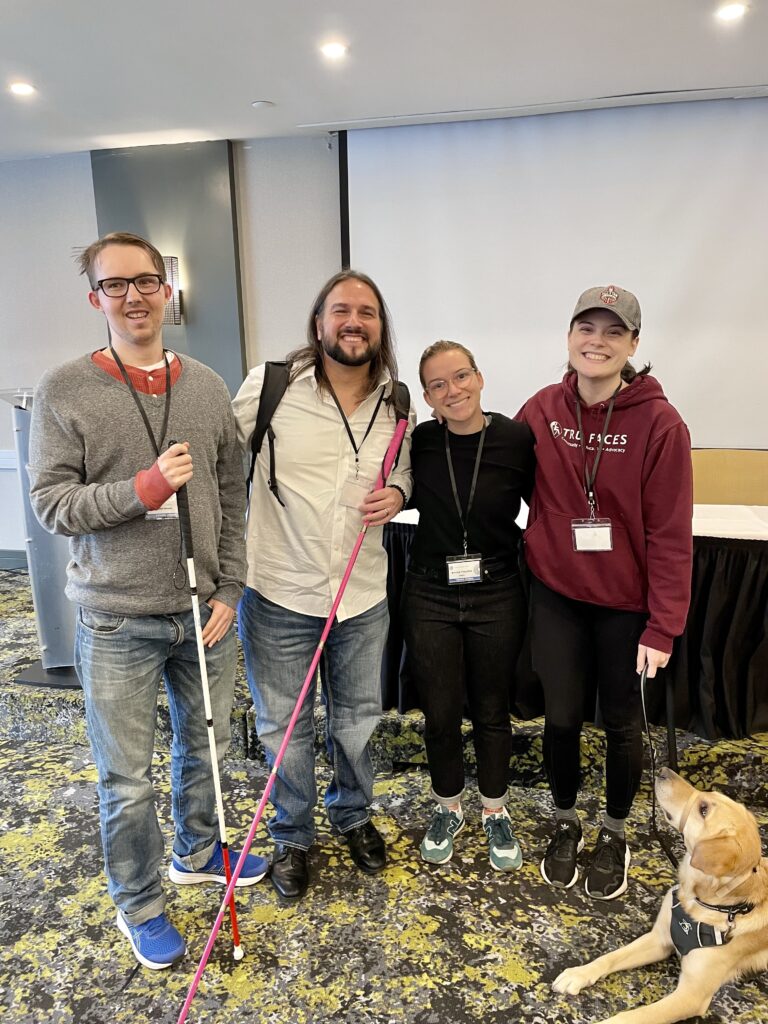 At the summits career panel, we heard from four professionals working in diverse fields. Each panelist shared personal stories about their career milestones and challenges, and led small group discussions focused on topics chosen by our Young Leaders co-chairs, including travelling for work, unemployement and underemployment, personal development, and disclosure.
In the evening, participants came together for a fun and accessible painting activity presented by Fresh Paint Studio. An opportunity for creativity and networking, the participants made beautiful, tactile paintings of the sea and shore.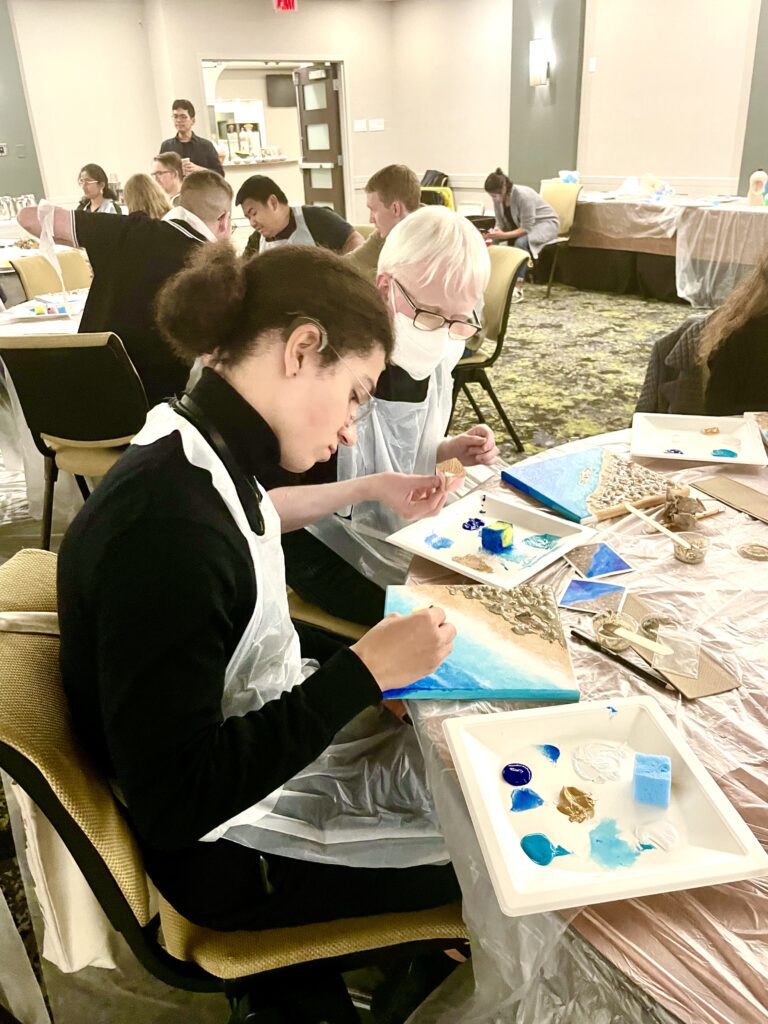 Sunday was another full day of connecting and learning, and featured several small group discussions focusing on building a winning mindset, advocacy, and mental and physical health. We also had a stirring keynote from film and television producer, Joe Strechay, who shared his path to success as well as affirmations to help motivate and inspire young people to take action for their future.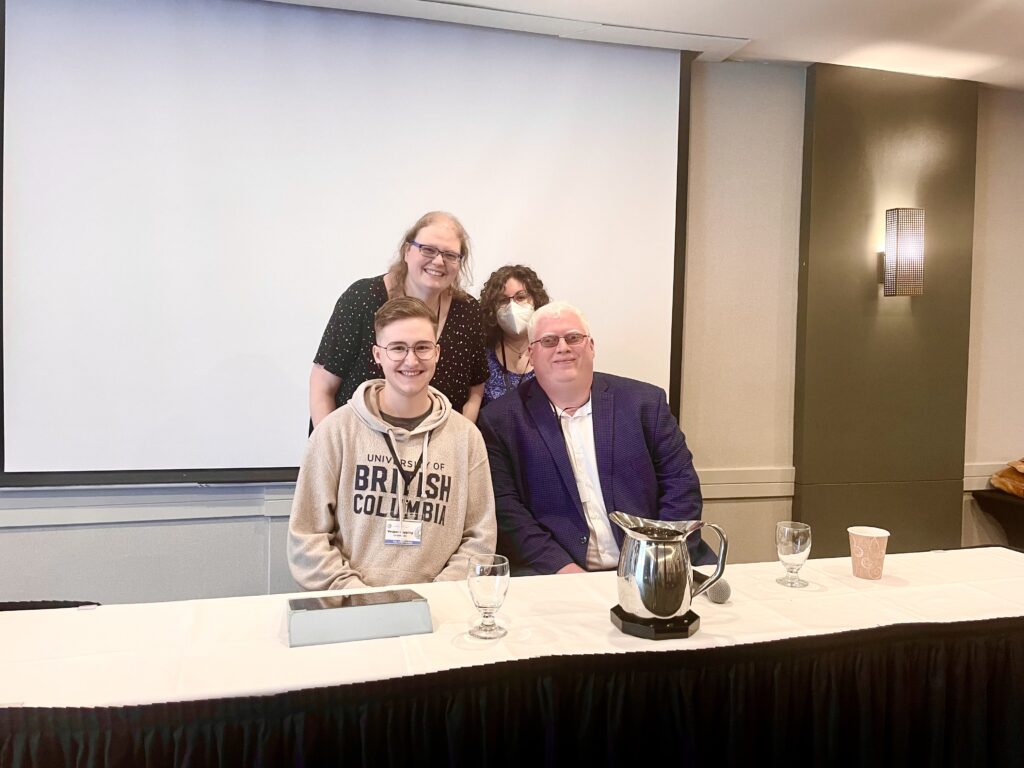 All-in-all the summit inspired participants with fresh ideas, invaluable insights, and new connections. Here's what some of our participants had to say about their experience:
"The whole team and all the volunteers have all my gratitude for the impact they made in my life through this event."

"Thanks again for organizing such an inspiring and motivating event. I am already looking forward to next time."

"I really enjoyed the breakout sessions, I found them very helpful, especially gaining other perspectives."
Fighting Blindness Canada's annual Young Leaders Summit is an extension of our Young Leaders Program that supports young adults with vision loss gain the skills and confidence to navigate the education and career world. We look forward to reconnecting again at next year's summit! For more information on upcoming Young Leaders Program initiatives and events, including our annual mentorship program, visit our Young Leaders page or email education@fightingblindness.ca.
Watch recordings of key sessions from this year's summit below:
This program is proudly supported by RBC Future Launch, Rhythm Pharmaceuicals and the J. P. Bickell Foundation.
Join the Fight!
Learn how your support is helping to bring a future without blindness into focus! Be the first to learn about the latest breakthroughs in vision research and events in your community by subscribing to our e-newsletter that lands in inboxes the beginning of each month.