Aug 7, 2020
How FBC's Health Information Line supports you: Q&A with Health Information Officer Shari Shaw
Vision health information can be hard to navigate. Whether you or someone you know has been newly diagnosed with an eye disease, or have been living with an eye disease and are looking to learn more, Fighting Blindness Canada (FBC) understands the importance of accessing helpful information. For this reason and more, FBC recently launched our Health Information Line. In this Q&A, FBC Health Information Officer Shari Shaw shares about the line, how it supports you, commonly received questions, and where it can be reached.
Q&A with FBC Health Information Officer, Shari Shaw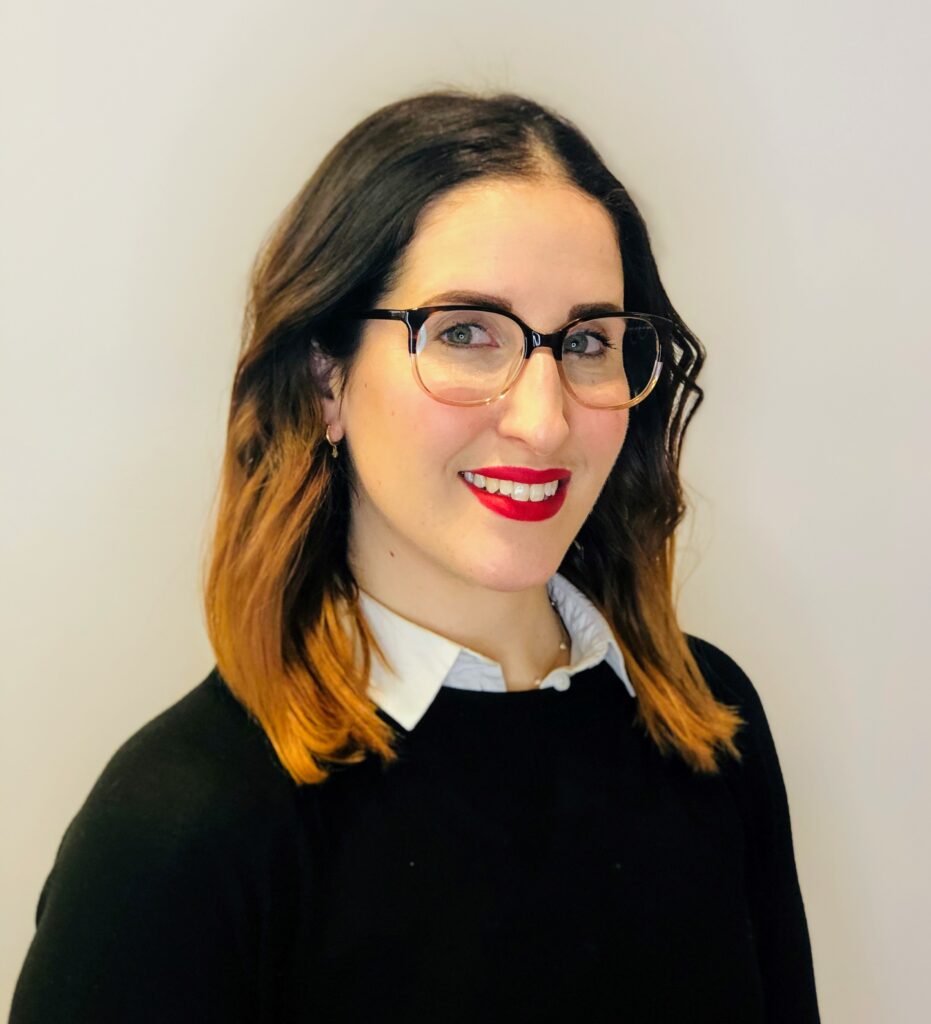 Tell us about yourself…
Hi, I'm Shari, FBC's Health Information Officer since 2019. I'm a health education specialist, and hold a Master's degree in Health Science, specializing in nutrition communications. I have experience working at a variety of non-profit health organizations, including Heart and Stroke Foundation and Sunnybrook Health Sciences Centre in Toronto, Ontario. I have a passion for helping others understand their health journey. I live with retinitis pigmentosa, so I personally understand what it's like to live with vision loss and what the vision loss community is going through.
What is FBC's Health Information Line?
The world of ophthalmology is nothing short of complicated. FBC's Health Information Line was developed to answer the vision loss community's request for help with their health journey.
I provide support by being a voice on the other side of the phone, listening and helping community members navigate their eye condition(s). While I do not provide medical advice, I do provide guidance and helpful resources, and if there's a question I can't help answer, I find someone who can.
What kind of information do you help address?
I provide answers to questions on a variety of eye health topics, including questions surrounding recent eye disease diagnosis. I also provide resources on available treatments, research updates, clinical trials, and genetic testing. If you or someone you know has been diagnosed with an inherited retinal disease, I can also help you enrol in FBC's Patient Registry and help you find a nearby doctor. If you're looking for support services, I can help you find those too.
What are a few common questions you receive?
How do I get my genetic testing?
I want to participate in a clinical trial, how do I find one that I am eligible for?
Are there any treatments that can restore my vision?
What is the FBC Patient Registry and how can I enrol?
How do you recommend individuals from the vision loss community keep track of their health concerns?
I always recommend keeping health notes, either in a notebook, or electronic device like your smart phone. Here are some tips for monitoring your health:
Keep track of any symptoms or questions you want to ask your doctor.
When you visit your doctor, take the time to ask all your questions.
Have your notes with you at appointments, and refer and add to them during your appointment.
If possible, bring someone with you to the appointment who can help take notes.
Do not feel embarrassed if you do not understand something your doctor has said. Ask them to clarify.
If you leave your appointment and there are things you still do not understand, call FBC's Health Information Line.
How and when can I reach FBC's Health Information Line?
FBC's Health Information Line can be reached any time by email at healthinfo@fightingblindness.ca or telephone at 1 888-626-2995. Please leave an email or voice message and I'll be sure to get back to your as soon as possible.
If you have an urgent eye health matter, please call your eye doctor or local emergency line.
Shari Shaw, MHSc
Health Information Officer
Fighting Blindness Canada
Join the Fight!
Learn how your support is helping to bring a future without blindness into focus! Be the first to learn about the latest breakthroughs in vision research and events in your community by subscribing to our e-newsletter that lands in inboxes the beginning of each month.