Sep 30, 2020
Introducing FBC's 2020 Young Leaders Program Co-Chairs
October is an exciting month for Fighting Blindness Canada's Young Leaders Program. Established in 2015, the Young Leaders Program provides blind or partially sighted people aged 15-30 with tools to develop skills and pursue rewarding careers).
This year, we've developed an engaging and informative online program that includes a webinar on accommodation's and accessibility, and an upcoming Virtual Summit taking place October 16-18 that incorporates a variety of interactive sessions on the theme of networking and social supports.
One of the key features of our Young Leaders Program is that all of the information shared is designed and organized by a panel of program co-chairs, consisting of four young Canadians living with vision loss.
2020 FBC Young Leaders Program Co-Chairs
Hear from our 2020 program co-chairs in this video:
Ramya Amuthan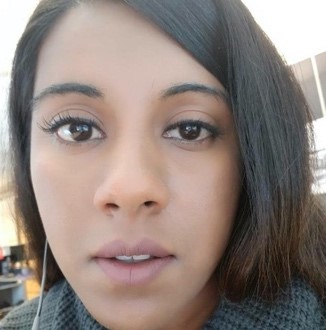 Ramya Amuthan is the co-host and Producer at Accessible Media Inc's daily Entertainment and Lifestyle audio show, Kelly and Company.  Her work involves meeting fascinating people, hearing their stories, and facilitating conversations that bring out the messages people want to tell. Ramya is also the Co-creator of Adventures, a chapter of the Canadian Council of the Blind in Toronto, creating daring physical activity opportunities for blind and low vision individuals, encouraging participants to step out of their comfort zones. For Ramya, there's always time for self-care and hobbies, including singing – for herself and sometimes others, movement – like dancing or downhill skiing, meditation, and the life-long journey of brushing up on her culinary skills.
Amanda Cape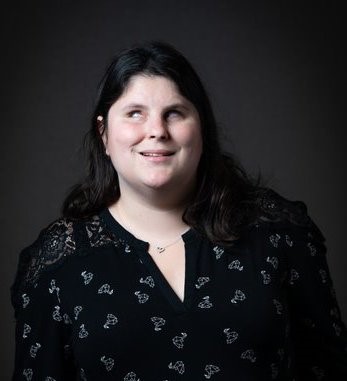 Amanda Cape began her involvement with FBC in 2019 as a participant in the Young Leaders Toronto Summit. She is 28 years old and is affected by retinopathy of prematurity. Amanda has a bachelor's degree in social work and has just begun her masters at Ryerson University this fall. Amanda is a keen listener and is looking forward to meeting other young leaders and learning about them, their challenges and successes, their career aspirations, and the hobbies that they enjoy. Amanda was a panelist on our recent Accessibility and Accommodations webinar.
Sarah Patel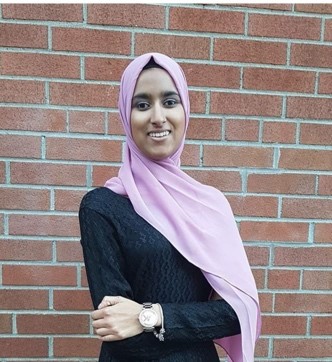 Sarah Patel has been involved with FBC's Young Leaders Program for the past four years. She studied women and children counselling and now works in the early childhood sector. As a 2020 Young Leaders Program co-chair, she will share her successes and hardships with peers, who may have experienced similar challenges. Sarah has a strong focus on professional and social networking, as she continues to build her own career path. You can watch Sarah speak as a panelist at our Diversity and Community Webinar.
Haamid Saifee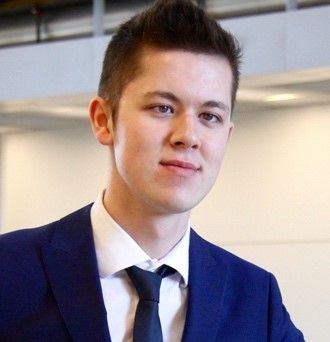 Involved with FBC since March 2017, Haamid Saifee is a recent engineering graduate from the University of Alberta and currently works as an estimator at a construction company in Edmonton. As a 2020 Young Leaders Program co-chair, Haamid is focused on sharing his recent successes and hardships with fellow peers and is particularly interested in starting a dialogue on how to open new doors via social and professional networking. Haamid was also a panelist at our recent Accessibility and Accommodations webinar.
Learn about what's taking place at the summit by downloading the summit program. Registration is free!
Don't miss out, register today!
If you have any questions about the FBC Young Leader Program or require assistance registering for the summit, please email education@fightingblindness.ca

The FBC Young Leaders Program is proudly supported by RBC Future Launch
Join the Fight!
Learn how your support is helping to bring a future without blindness into focus! Be the first to learn about the latest breakthroughs in vision research and events in your community by subscribing to our e-newsletter that lands in inboxes the beginning of each month.