Apr 13, 2020
New Vision Treatment May Stop Photoreceptor Cells from Dying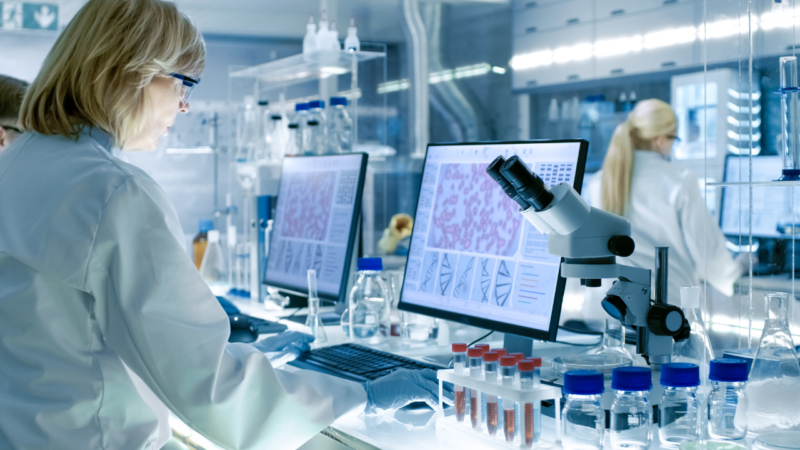 FBC-funded researcher, Dr. Philippe Monnier identifies new treatment to stop photoreceptor cells from dying.
Research published in March 2020 in The Journal of Clinical Investigation has identified a new target that may stop photoreceptor cells (cells found in the retina that convert light to visual signals) from dying. With research funding support from Fighting Blindness Canada's Restore Vision 2020 award, Dr. Philippe Monnier has shown that blocking a protein called "neogenin" may be a new way to help photoreceptor cells survive. In this publication, Dr. Monnier's team has shown that the amount of neogenin is higher in the retinas of individuals with retinitis pigmentosa (RP), and that a drug that blocks neogenin can improve visual acuity in an animal model of RP. This is an exciting step towards developing a drug that may be able to slow down vision loss for many different types of inherited retinal diseases (IRDs).
About IRDs
IRDs, like RP are caused by gene mutations which reduce the retina's ability to detect light and translate it into visual signals. As the disease progresses, photoreceptor cells start to die. Until today, the most successful therapeutic approach has been to use gene therapy or gene editing to replace or fix the faulty gene in order to preserve or even improve vision. This has shown success in clinical trials and the first gene therapy for an IRD called Luxturna is currently being reviewed by Health Canada (learn more about Luxturna).
However, this approach is also time consuming because a new gene therapy has to be developed and tested for each different gene mutation, and 100's of mutations have been identified that cause IRDs. In addition, gene therapy/editing only works if there are still healthy photoreceptor cells in the retina. That's where the support of Dr. Monnier's new study comes in. Dr. Monnier's work may open the door for a new treatment that can work on a variety of IRD's, either alone to save photoreceptor cells or in combination with other treatments like a gene therapy.
Join the Fight!
Learn how your support is helping to bring a future without blindness into focus! Be the first to learn about the latest breakthroughs in vision research and events in your community by subscribing to our e-newsletter that lands in inboxes the beginning of each month.