Apr 13, 2020
Protecting your Mental Health during COVID-19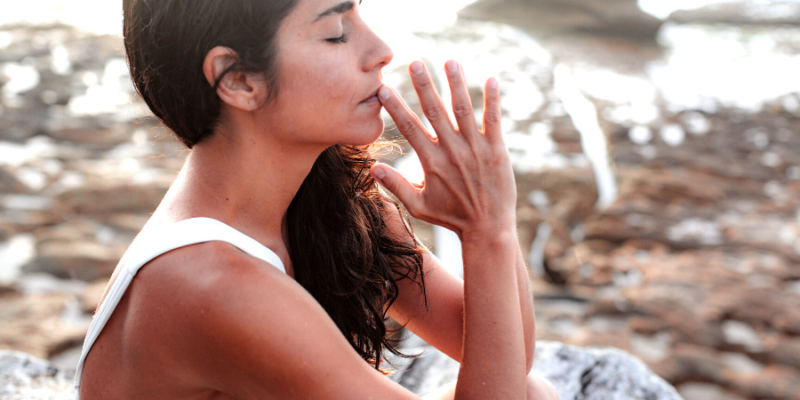 Living through COVID-19 can be challenging and difficult. Not only has our physical health been impacted through new practices of physical distancing, but our mental health has been impacted too.
Coping methods have been affected and the way we support our overall mental health and well-being may have changed. To support you through these changes and unusual times, we help answer common questions from the vision loss community about mental health.
COVID-19 and Mental Health Frequently Asked Questions (FAQs)
What can I do to help lower my stress and anxiety?
Get regular sleep, make an exercise plan, and eat a well-balanced diet.
Keep in touch regularly with friends and family. Social contact reduces feelings of isolation.
Practice deep breathing exercises. This one minute video is a good guide.
Try a guided relaxation exercise.
Take a moment to reflect. Ask yourself "what is it that upset me so much?" Naming your stress or anxiety may help you identify it the next time you feel that way.
Do a grounding exercise: Close your eyes and observe your inner judgments. Focus on feelings of compassion, forgiveness and kindness, whether it is towards yourself or someone else.
Do something to loosen up. You may like to turn on some music and dance, stretch or go for a walk.
Do something that makes you happy. Some of these things may include listening to music, cuddling a pet, talking to friends, singing, laughing, praying, dancing, or meditating.
I use my sense of touch to navigate without sight, but now I am fearful of getting sick. How do I manage this challenge?
Think about your actions and act in a way that minimizes risk and keeps you safe.
Answer this question: Is there a safer way to do what I need to do? For example, instead of going to the grocery store, can you have your groceries delivered or dropped off by a friend?
You may need support for some things that you would normally do alone. Don't be afraid to ask for help. Your support network will understand these are extraordinary circumstances.
How can I find ways to express my feelings?
Use a journal to collect your thoughts and reflect. This can help provide clarity.
Become in-tune with your thoughts and feelings and do your best to accept them. Remember that your feelings are valid expressions of who you are right now.
Speak to someone you feel is understanding and accepting.
How can I share my feelings with someone who may not understand what I am feeling?
Plan and practice a conversation in advance so you have time to prepare a calm environment.
Notice and identify how you're feeling in advance of your conversation.
Stay focused and use a specific example of the difficulty you are having or worried about having.
Think about a specific way your support network can help you during this time.
Set reasonable expectations. The people in your support network may want to understand how you are feeling, but they may not fully understand. They are also going through COVID-19 and may be looking for ways to manage their feelings too.
What phrases can I use to support others who may be worried?
"Take a deep breath and try to relax."
"Take it one day at a time."
"You can manage this."
"You are in control of your emotions."
"You have many strength and have coped with difficult situations before, you can do it again."
"You are not alone."
"We are in this together."
How do I talk to my employer about the challenges I am facing during COVID-19?
Think about your responsibilities. Determine what you can and cannot do under your current circumstances.
Consider the flexibility in your workplace and learn more about what your employer is doing to help meet the needs of other coworkers.
If you have a union representative, they may help you understand your rights and direct you to the appropriate resources.
What if my workplace can't make accommodations for me?
Visit the Canadian government's webpage on the Economic Response Plan to learn more about your rights during this time.
Where can I get more help?
Please visit the Government of Canada website to get more information on protecting your mental health during hard times.
This article was written by Shari Shaw, MHSc., Health Information Officer at Fighting Blindness Canada, in collaboration with a mental health care professional.
Join the Fight!
Learn how your support is helping to bring a future without blindness into focus! Be the first to learn about the latest breakthroughs in vision research and events in your community by subscribing to our e-newsletter that lands in inboxes the beginning of each month.