Jan 14, 2020
Looking forward: Vision Quest 2020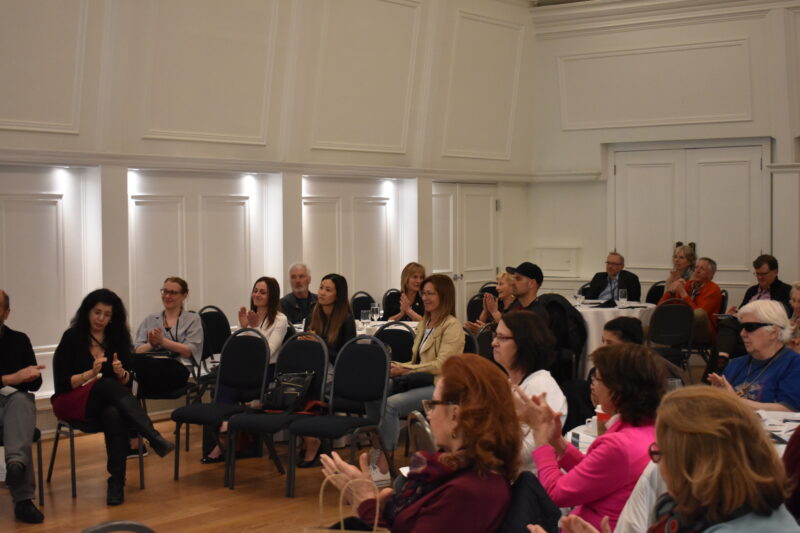 2019 was a big year for Vision Quest! Our signature educational series went coast-to-coast, with more than 650 people attending nationwide. Vision Quest events took several forms, from "TED-Talk-style" Speakers Series sessions to Lunch & Learn sessions to full-day symposiums designed to be interactive and resource-focused. We featured 36 speakers from across Canada, including retinal specialists, lead researchers, patient advocates and people with lived experience, all who shared their unique perspectives and expert knowledge about how patients can navigate their best vision care path.
Some of our 2019 highlights included:
Your Gut's Influence on the Development of Blinding Eye Diseases
Restoring Vision with Stem Cells
The Era of Gene Therapy: A Panel Discussion
Diabetes Damage: The Effect on Your Eyes and How to Prevent It
2020 is shaping up to be another exciting year for Vision Quest and we will continue our mandate of sharing the latest breakthroughs with our supporters. We hope you will join us at one of our events this year! If you have any questions about our Vision Quest programs, please contact Morgan Ineson at mineson@fightingblindness.ca or 1-800-461-3331 ext 258
Registration for all future Vision Quest's will be opening soon.
AGE-RELATED VISION LOSS TEA & TALK
Ottawa – February 11, 2020 from 1:00pm – 4:00pm. Featuring Dr. Bernard Hurley, registration is now open click here to register or by call 1-800-461-3331 ext 258
Winnipeg – April 18, 2020
INHERITED RETINAL DISEASE SPEAKER SERIES
Montreal – Friday, September 11
SATURDAY SYMPOSIUMS
London – Saturday, April 25
Edmonton – Saturday, May 23
Toronto – Saturday, September 26
Join the Fight!
Learn how your support is helping to bring a future without blindness into focus! Be the first to learn about the latest breakthroughs in vision research and events in your community by subscribing to our e-newsletter that lands in inboxes the beginning of each month.