Jul 5, 2021
Together, we MOVED vision research forward!
We are once again blown away by the incredible support of our Cycle for Sight community! Cycle for Sight Virtual 2021, held on Saturday, June 19th, was an amazing success! With 555 participants of all ages joining the active fun across Canada, we raised an astonishing $440,000 in support of Fighting Blindness Canada (FBC).
Hundreds of members of the vision loss community joined us in support of sight-saving research and shared their Cycle for Sight excitement in true spirit, sending us over 300 pictures of their event day activities.
We want to genuinely thank all who participated in and supported Cycle for Sight Virtual 2021. What you all accomplished this year is nothing short of amazing. You have truly had an impact on the lives of the over 1.2 million Canadians who are living with vision loss.
There were many great programs and activities that took place leading up to and during the virtual event – many of which were led by individuals living with vision loss. Highlights included:
• Inspiring Kick-Off and Finish Line Celebrations hosted by Ramya Amuthan, Cohost and Producer at Accessible Media Inc's daily Entertainment and Lifestyle audio show, Kelly and Company.
• Elite Canadian Athletes joined the virtual fun:
Lowell Taylor, Parapan American Games silver medalist in cycling and The Amazing Race Canada season 4 participant.
Donovan Tildesley, 5x Paralympic medalist in swimming and 2008 Paralympic flagbearer
Victoria Nolan, Paralympic bronze medalist in rowing
Jessica Tuomela, 3x Paralympic Games in swimming, 2021 Paralympic hopeful in triathlon
Maya Jonas Melvin Fitzgerald, Paralympic athlete and Canada Winter Games silver and bronze medalist in Nordic skiing.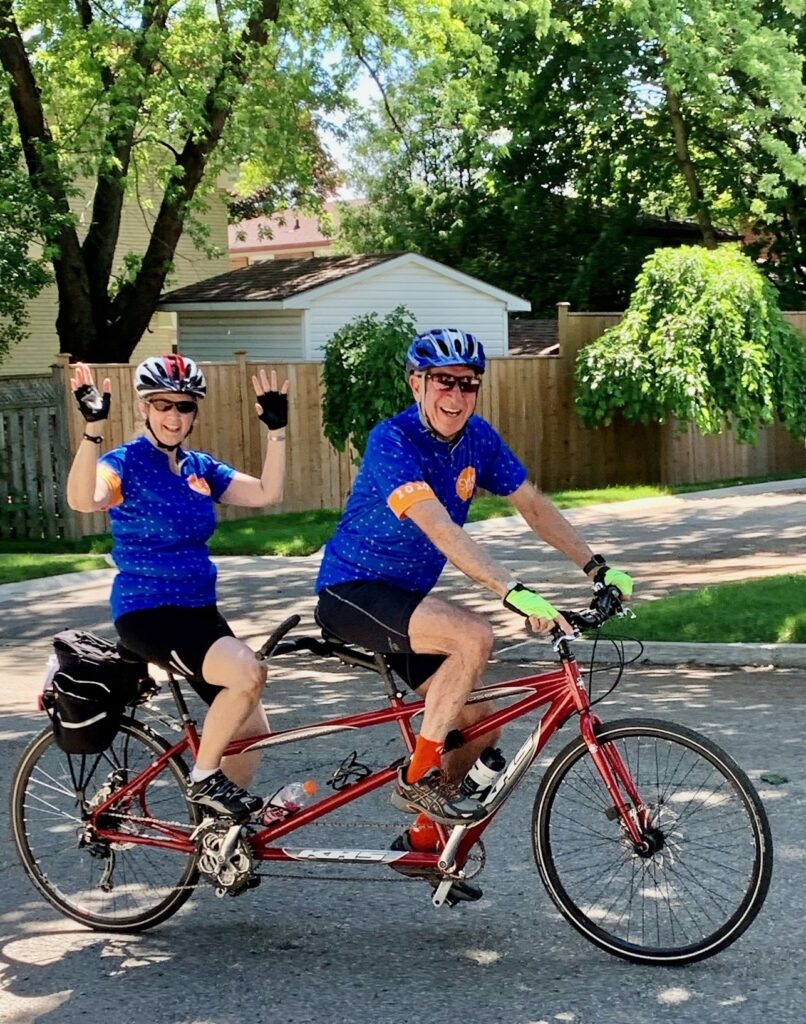 • 20+ online indoor exercise sessions including custom spin classes, a Zwift ride, yoga, Zumba, low impact, dance workouts, and more.
Thank you to our Cycle for Sight host Ramya Amuthan, all the athletic spokespeople and interactive program leaders for volunteering their time in helping make Cycle for Sight Virtual 2021 a day to remember.
And again, thank you to all of our participants, donors, and sponsors for helping to provide a brighter future for Canadians living with vision loss. You have made a difference and played a significant role in advancing vision research in Canada.
Check out more photos from this event on Instagram via the #CycleforSight hashtag.
Learn more about this event at cycleforsight.ca
---

Join the Fight!
Learn how your support is helping to bring a future without blindness into focus! Be the first to learn about the latest breakthroughs in vision research and events in your community by subscribing to our e-newsletter that lands in inboxes the beginning of each month.