May 10, 2022
Building Brighter Careers in Vision Research: Dr. Brian Ballios
Innovative research into stem cell therapy made possible by Fighting Blindness Canada funding
Thanks to the commitment and generosity of Fighting Blindness Canada (FBC) donors, we're able to support some of the best and brightest scientists and to invest in the next generation of vision researchers – researchers like clinician-scientist Dr. Brian Ballios.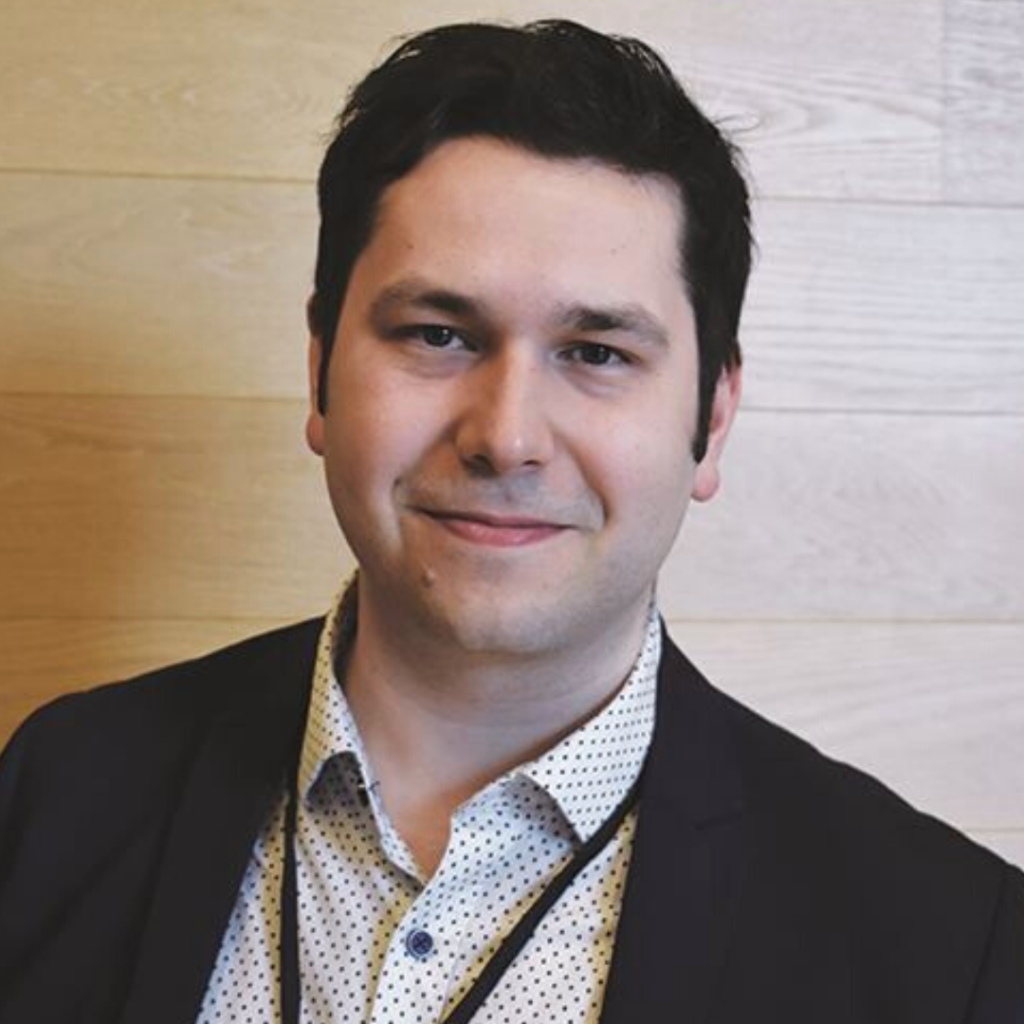 Dr. Ballios' practice is focused on retinal disease and ocular genomics, and his research seeks to develop the next generation of stem cell-based therapies for retinal disease.
With a PhD in bioengineering and stem cell biology from the University of Toronto, a specialist in ophthalmology, and clinical training in inherited retinal diseases, Dr. Ballios is perfectly positioned to design and test potential new stem cell-based therapies for genetic blinding eye diseases.
"About 15 years ago now, I developed a strong interest in stem cell therapies for blinding eye diseases," says Dr. Ballios. "My current research is focused on how best to adapt those new stem cell technologies to specific genetic retinal conditions. Stem cell therapy holds a lot of promise. It's a younger field than gene therapy or drug therapies being developed, but it's a very promising field. It has the potential to restore and regenerate vision that has been lost."
Dr. Ballios was the inaugural recipient of FBC's Clinician-Scientist Emerging Leader Award, which aims to support clinicians who commit a significant portion of their time to research, translating pioneering discoveries from the lab to the clinic.
"This was a foundational award that allowed me to expand my research," says Dr. Ballios. "I credit much of my progress over the last few years scientifically to FBC's support. There aren't many opportunities for that kind of early-career support in our health care research funding system in Canada. FBC created a truly unique program."
Over the course of the award, which was generously funded by Bank of Montreal (BMO) and Bayer, Dr. Ballios finished his residency at the University of Toronto and completed a fellowship at Harvard. In 2021, he returned to Toronto as an assistant professor in the Department of Ophthalmology and Vision Sciences at the University of Toronto with funding through the J. Ardeth Hill – Fighting Blindness Canada Professorship in Ocular Genetics Research. Dr. Ballios holds a number of other positions including staff ophthalmologist and clinician-scientist at University Health Network, Sunnybrook Health Sciences Centre, and the Kensington Eye Institute.
"I was excited to come back to Canada and to bring these perspectives and opportunities that are happening internationally to Canadian patients," says Dr. Ballios.
Leveraging the valuable information gained from his clinical practice, Dr. Ballios' research benefits immensely from his combined scientific and clinical practice. "I wear many hats, clinically and in research," he says. "I have a laboratory where I perform basic science research into stem cell biology in the context of genetic eye conditions, and I have a clinical practice where I see patients who have these same conditions. I try to help my patients find correct diagnoses and navigate a pathway to engage with these new therapies that are emerging in gene therapy and stem cell therapy."
Dr. Ballios also takes his valuable understanding of the patient perspective – including patients' priorities and concerns – into the laboratory, where they help to inform his research program's goals. "It's a life cycle," he says. "I'm trying to impress upon the next generation of practitioners, whether clinical or lab-based researchers, that it's important to have a perspective in both fields."
The future for patients with rare retinal disease is bright, Dr. Ballios believes. "The larger aims of my research and clinical programs are to provide choice, opportunity, and new therapies to patients with rare diseases who had no options in the past," he says.
"Stem cell therapy is really the next frontier of all of medicine, not just ophthalmology," says Dr. Ballios. "I'm pleased to bring these new opportunities to my patients and to have the support of FBC, which for decades has been a great advocate of patients with vision loss."
---

Join the Fight!
Learn how your support is helping to bring a future without blindness into focus! Be the first to learn about the latest breakthroughs in vision research and events in your community by subscribing to our e-newsletter that lands in inboxes the beginning of each month.