Jan 9, 2023
White Cane Series: Backpacker Cody Campbell Inspires those with vision loss to pack their bags.
Cody Campbell was born with retinitis pigmentosa (RP). Like many who are diagnosed with RP, Cody's vision began deteriorating slowly from a young age. Despite many challenges faced throughout his adolescence and adulthood, Cody became passionate about the possibility of travelling abroad. What began as a fear of the unknown when navigating a new environment using a white cane, became a remarkable experience that challenges perspectives about living with vision loss. We followed up with Cody to learn more about his extraordinary story.
Tell us about your vision loss journey; how long have you had vision loss and how does it impact your sight?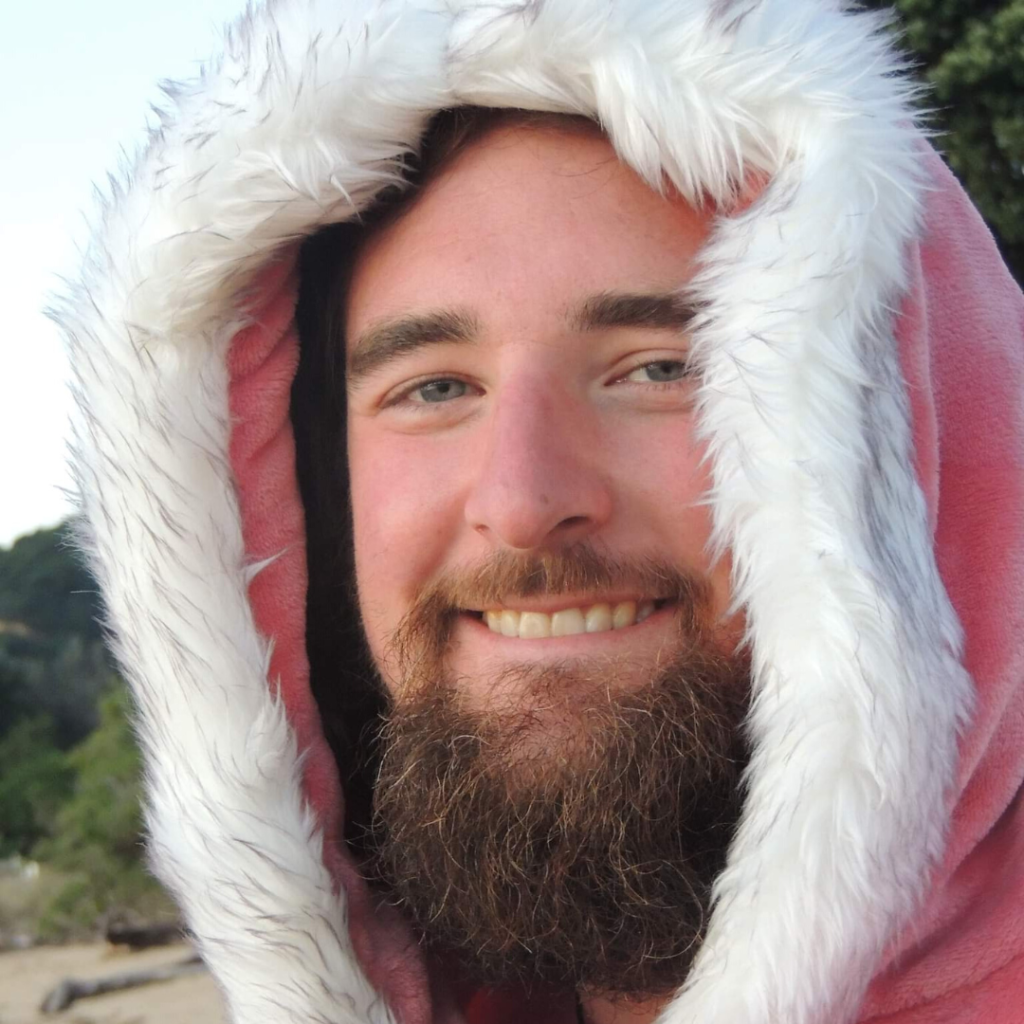 I was born with retinitis pigmentosa (RP) Usher's syndrome Type 2. At the time of my diagnosis, there were no signs of visual impairment, I was however severely hard of hearing and I started wearing hearing aids when I was 3 years old. Fast forward to when I was 12 years old, I suddenly was unable to see in the dark and was experiencing tunnel vision. Following years of many visits with eye specialists, I was diagnosed with RP at the age of 18, and by the age of 22, my vision loss increased and I was established as legally blind.
I do consider myself lucky, that my vision loss progressed slowly. Now, at the age of 31, I feel that my vision loss has actually become an appreciated contributor to the quality of my life.
You set out to backpack internationally, what first sparked your interest?
My partner and I decided we wanted to travel, and we got a book on destinations to get ideas on where to go. One of the destinations shared in the book was New Zealand. What really interested me about New Zealand was its popularity for a Working Holiday Visa, which allows backpackers to travel throughout the country from job to job, meeting beautiful people and having amazing adventures along the way. Although this was appealing to me, it wasn't to my partner.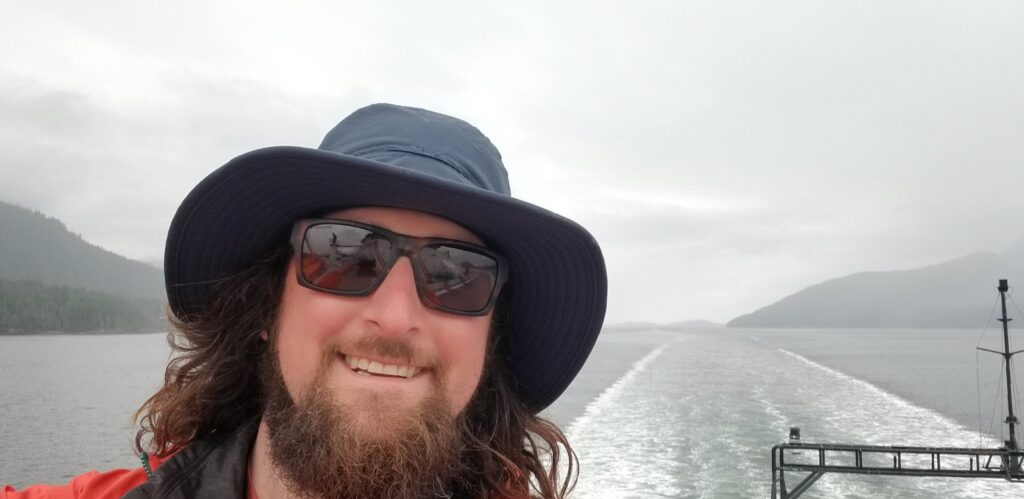 About a year after looking into travelling, I began struggling with my mental health. I hadn't been able to accept the visually impaired person I had become, and I felt like I was fighting to remain as abled as possible to others. This began taking a toll on my mental health and my relationship with my partner. This coupled with not having left my family home until the age of 27 and being let go from a former job, became too much to handle and I began to have thoughts of suicide. I became scared about my vision loss and what it had kept me from experiencing as a young person. It felt like my world was crashing down around me. But it was then I knew I needed to make changes in my life and that's when I decided it was time to leave home. I ended my relationship and two months later, I set off to New Zealand by myself to begin the soul-searching journey of a lifetime.
Where are you currently situated during your travels?
I am blessed and honoured to say that through the most miraculous set of circumstances, I am happily back in New Zealand continuing to live my empowered life.
Tell us about memorable travel moments.
There are so many memorable travel moments, but one of the most important ones I would have to say included discovering the power and effectiveness of my white cane. I've met a lot of people along the way who, usually by way of my cane, have come to hear, learn, and understand my story of how choosing to backpack solo to New Zealand helped me accept and love myself like never before. I have become a proud advocate for myself as a visually impaired person and have made many beautiful connections. These experiences have made putting myself out there more memorable.
Many have also shared with me that I am an inspiration, and this has been memorable as well. The places I have been and the ways I have been able to physically get to them have given me a whole new appreciation and gratitude for life. I have learned that I can have an amazing life despite vision loss, which has transformed me from once feeling cursed, to now feeling absolutely blessed.
What advice would you give others in the vision loss community hoping to backpack abroad?
I recommend becoming comfortable using a cane before jetting off. Believe in yourself. Be courageous. Challenge the fear of the unknown. Don't take your unique abilities for granted. Worry less, love more. Have faith and trust everything will work out the way that it's meant to, and it will. Smile, be happy, fearlessly move forward, and in turn, receive respect from the good humans that see what they see in you. The way that you choose to think and the attitude that you choose to have will greatly impact how your life goes. Don't focus on what you can't do, focus on what you can do. A positive attitude equals positive results. Automatically thinking that you can't do something just because you are visually impaired isn't giving yourself a fair chance. Don't be afraid to step outside of your comfort zone. You'll never know what you are truly capable of unless you at least try.
Don't compare yourself to others and don't let others determine how you want to live your life.
We understand that you are a writer as well, tell us about your upcoming projects.
I really enjoy writing, but I mostly write in journaling format. I find it therapeutic and good for my soul. It's also a good time to reflect on things that I am grateful for. I have had part of my life story published in a book of short stories called, Emerging Proud Through Eye Sight Loss, from people living with vision loss. I'm looking forward to writing a book at some point but am still in the initial phases of getting started. For now, I continue to journal and share stories related to backpacking with RP.
Follow up with Cody's travels and more on his Facebook page.
Living with vision loss? Want to share your journey with us? Fill out our story form.
---

Join the Fight!
Learn how your support is helping to bring a future without blindness into focus! Be the first to learn about the latest breakthroughs in vision research and events in your community by subscribing to our e-newsletter that lands in inboxes the beginning of each month.