Jul 8, 2022
Raising Funds for Vision Research: Dr. Stephan Ong Tone Joins Cycle For Sight
On Saturday, June 18th, Fighting Blindness Canada (FBC)-funded researcher Dr. Stephan Ong Tone swapped his white coat for a cycling jersey to raise funds for vision research at FBC's Cycle for Sight Toronto. Dr. Ong Tone was a member of the University of Toronto's Department of Ophthalmology and Vision Sciences team, which has collectively raised over $14,500! Dr. Ong Tone was joined on the course by his young son, showing it's never too early to get started…although we think Dad was doing most of the hard work!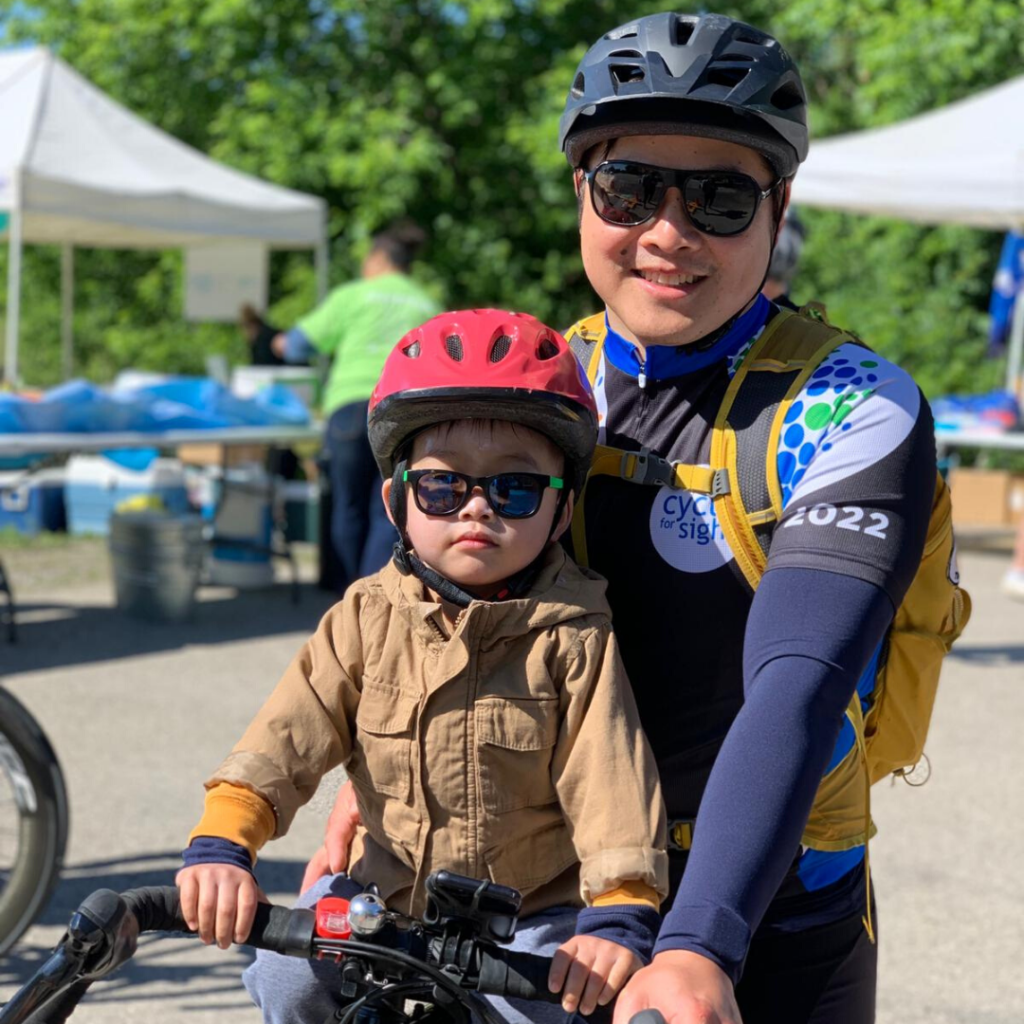 Dr. Ong Tone is an early career clinician-scientist at Sunnybrook Health Sciences Centre & Sunnybrook Research Institute and an assistant professor at the University of Toronto, with expertise in corneal diseases and surgery.
In 2021, Dr. Ong Tone was awarded a Clinician-Scientist Emerging Leader Award and won the Heathbridge People's Choice award at FBC's inaugural Eye on the Cure Event. The excellence of his newly launched research program was also recognized during our latest Research Grant competition, where he was awarded one of eight awards.
Dr. Ong Tone's research focus is Fuchs endothelial corneal dystrophy (FECD) an age-related disease affecting approximately 4% of the population over the age of 40. FECD causes fluid accumulation in the cornea, the transparent front portion of the eye, leading to eye pain and vision loss.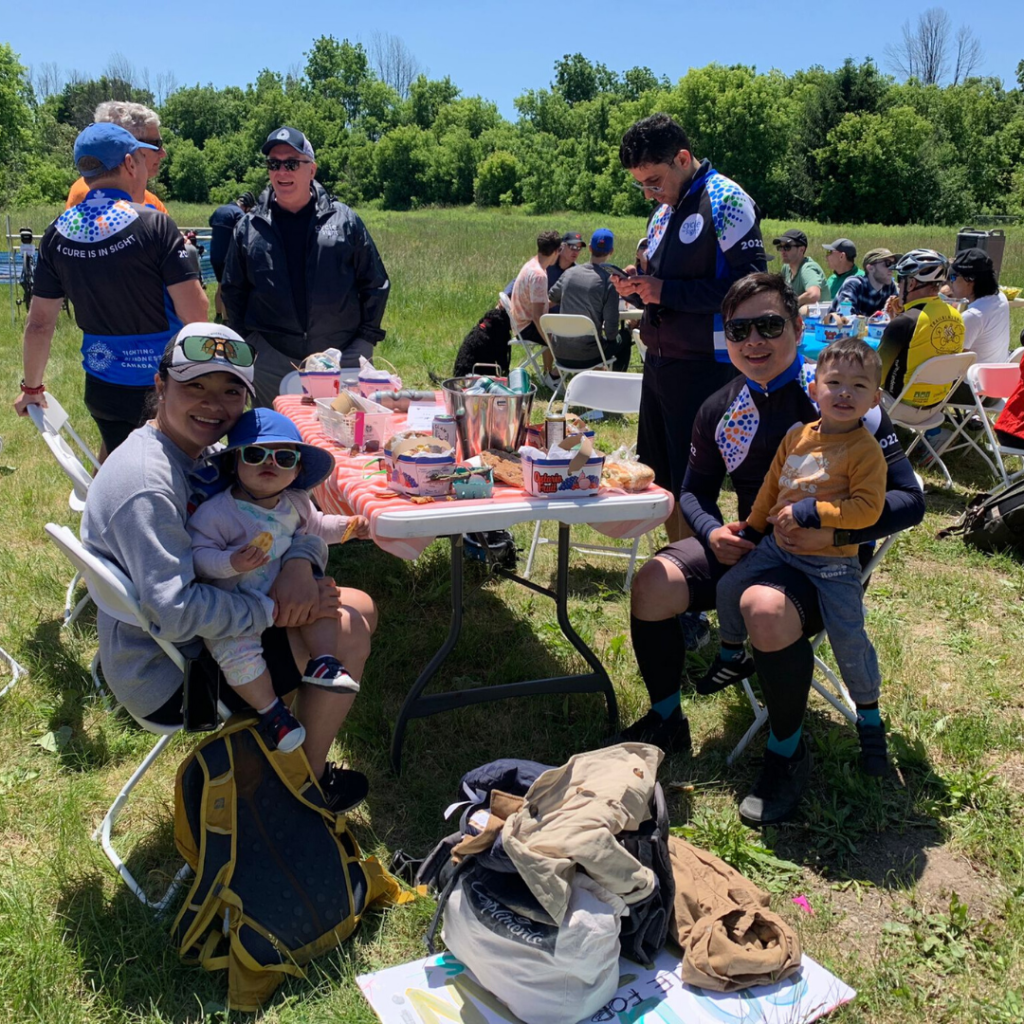 He explains, "My research aims to understand if there are different types of cells that make up the corneal endothelium in normal corneas and if there are differences that occur in FECD. To answer these research questions, I am collaborating with experts in the corneal stem cell field and using the newest state-of-the-art technology. My goal is to identify and better characterize corneal endothelial stem cells and to try to accelerate the development of new treatments for FECD and corneal regeneration."
Fighting Blindness Canada is proud to support Dr. Ong Tone's work and we thank him for supporting vision research through his work in the clinic, in the laboratory and now on the bike fundraising for Cycle for Sight! Dr. Ong Tone explained his motivation for participating this year, "We had a great time as a family participating at our first Cycle for Sight. Celina and myself want to demonstrate to our kids the importance of living an active lifestyle, and also contributing back to the community and supporting vision research. We are already looking forward to next year's event!"
To support Dr. Stephan Ong Tone and our other amazing researchers, there's still time to donate to Cycle for Sight 2022. Donate today.
Join the Fight!
Learn how your support is helping to bring a future without blindness into focus! Be the first to learn about the latest breakthroughs in vision research and events in your community by subscribing to our e-newsletter that lands in inboxes the beginning of each month.