Jun 5, 2023
Accessible tech coach Julia Bonnett talks vision loss and new tech tools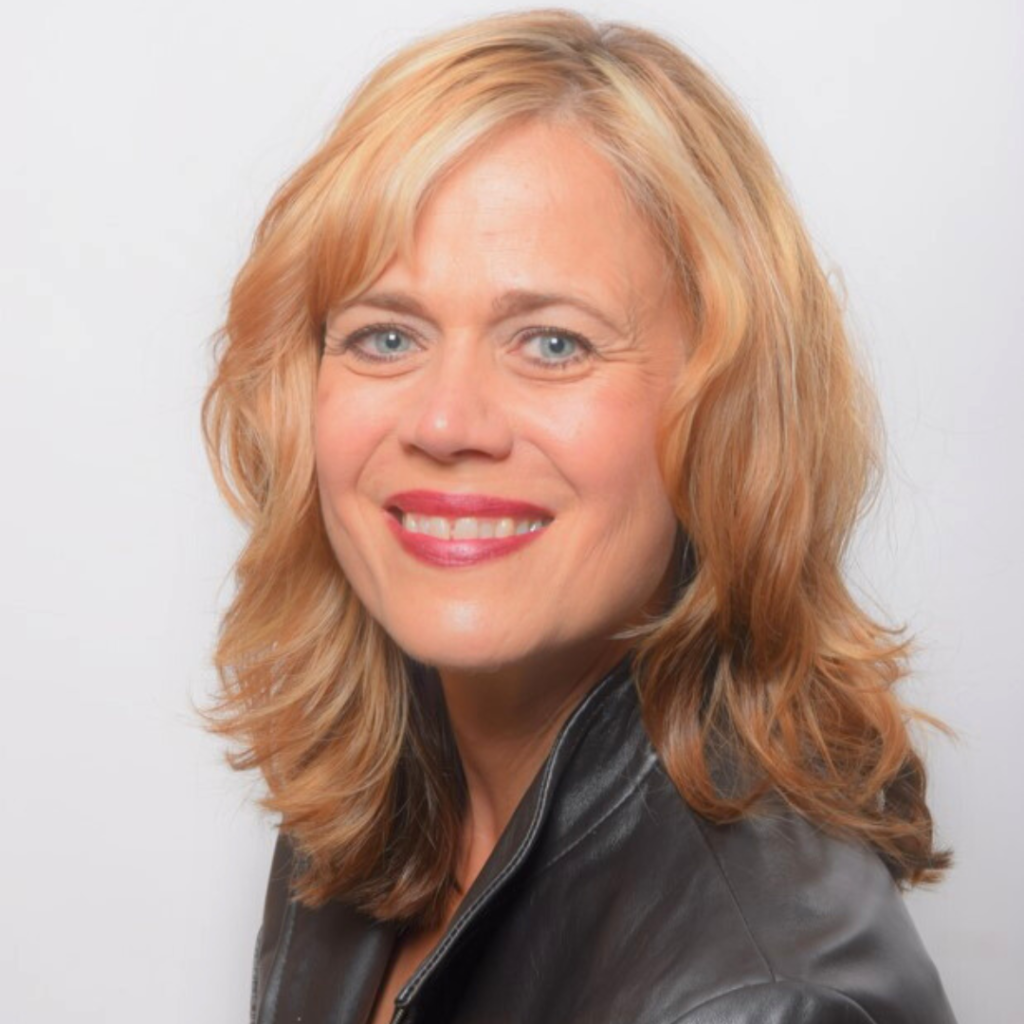 Navigating a world full of new technologies while living with vision loss can be confusing and sometimes scary. We connected with CNIB's SmartLife and Accessible Technology Programs Coach, Julia Bonnett to learn about her vision loss journey, assistive tools and accessible technologies she finds helpful, and advice for anyone new to exploring this space.
Q&A with Julia Bonnett
Share about your vision loss journey.
I was diagnosed with retinitis pigmentosa (RP) at the age of 22. Since the progression was so slow (it only seemed to really affect my night vision at that point), I didn't really give it much thought until I was in my early 40s, when it became clear that my vision loss would be worse than my father's (he didn't even know he had it until his 50's). By then, I had two young children, and it dawned on me that my vision loss was really going to affect my life. I also knew my children may have inherited RP, so I knew I had to take action. I started my associations with Fighting Blindness Canada and CNIB. While I am technically low vision, my usable sight is tiny and diminishing at the time.
How has vision loss led to where you are today?
Life takes some strange turns. I used to be quite anti-technology – I held on to my flip phone as long as I could! But it became obvious that assistive technology is a game changer for people with vision loss. So now I find myself in the position of being an advocate for technology! Every day I work with people who feel like so many doors have been closed for them. I am so happy to be able to show them how just a little tech training can make so many things possible again.
Any words of advice to someone who may be new to vision loss?
I remember reading somewhere that there is a difference between acceptance and adjustment. I don't think we ever really accept the loss of vision, but we can make adjustments. We can learn new ways to do things, find new tools, take on new allies and embrace a "problem-solving" mindset. All these things help to open up life again.
What assistive tools, devices, or technology do you find helpful for vision loss?
It is important to have a proper assessment done before deciding on a tool. Some of these devices are quite expensive, so you want to make sure whatever you get is appropriate for you. Vision Loss Rehabilitation Canada is a great place to start your investigation – contact them and they will take you through the process. Personally, I use low and high-tech solutions to help – from bumper dots on the microwave to low-vision settings on my laptop, to voice-over on my iPhone. The key is to know how to use the right tool at the right time for your vision – it won't be the same for everyone.
Name one or two must-have tools/technologies you can't live without.
My smartphone is my go-to device. It used to be that assistive technology meant having multiple devices that each did a single thing: one for magnification, one for listening to books, one for taking notes, one for turning text into speech, etc. Each of these devices was expensive and had to be maintained. Now, it's all on a single mainstream device, and it's all about the apps. One of my personal favourites is Be My Eyes, which pairs a user with a sighted volunteer using your smartphone camera and a video call. Another is Aira – this subscription-based app connects you to a trained, sighted assistant who can, among other things, handle sensitive information or use GPS to find a route and guide you safely to your destination. If you have the financial resources available, you can purchase the AI-powered Envision smart glasses, which will do all of these things – and likely more, as time goes on.
Any tips to keep in mind when looking for assistive tools or technologies?
Again, be sure to have a proper assessment done through Vision Loss Rehabilitation Canada or any other accredited organization. Then, investigate what kind of funding is available in your area. Some provinces, such as Ontario, Quebec, and Alberta, provide assistive devices through provincial programs. In BC, where I live, you have to look harder for financial assistance. Part of my job at CNIB is to help distribute donated smartphones and tablets through our Phone it Forward program.
Where can someone go to find and purchase assistive tech?
You can of course buy directly from the manufacturers – but be aware of extra shipping and import fees as many devices are coming across borders. Another retail option is CNIB SmartLife. They offer a wide range of products and services both online and in physical spaces, and their SmartLife Tech @ Home program allows you to "try before you buy."
---
Thank you to Julia for sharing her vision loss story and expertise on accessible technologies for vision loss with us.
---

Join the Fight!
Learn how your support is helping to bring a future without blindness into focus! Be the first to learn about the latest breakthroughs in vision research and events in your community by subscribing to our e-newsletter that lands in inboxes the beginning of each month.