Oct 20, 2023
Promising Research Fuels Henson Family's Passion for Giving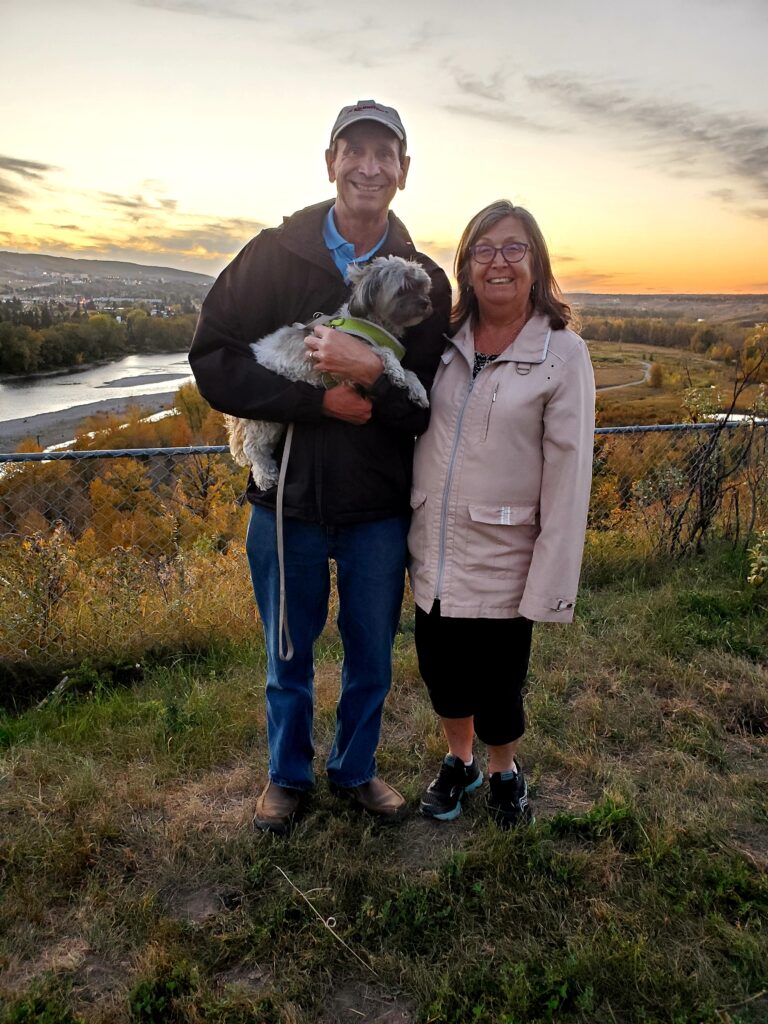 "Researchers are on the cusp of significant breakthroughs in the treatment and cure of many eye diseases," says Richard Henson. That is why he believes supporting Fighting Blindness Canada, the largest charitable funder of vision research in Canada, is more important today than ever.
Richard himself lives with low-vision. He, his sister, son, and nephew all live with retinitis pigmentosa (RP), an inherited eye disease he is able to trace back up to five generations. In each of his family generations, there have been up to 25 members diagnosed with RP, each living with vision loss.
"There is hope for new treatments, and some which are already being tested. Vision science is on the cusp of more breakthroughs, treatment options today are much more promising," he shares.
He is inspired by the clinician-scientists both here in Canada and around the world who are working collaboratively to conduct research. Richard himself has participated in some of those research projects.
Over the years, Richard and his wife Patrice have been supporting Fighting Blindness Canada's investments in cutting edge research. Their realization that this is such an important time to support research motivated them to begin volunteering and supporting financially more than 20 years ago.
At first, the couple made annual gifts and supported a number of fundraising events, such as Ride for Sight and Comic Vision. Richard then served as a mentor for the Young Leaders program which aims to support young adults living with vision loss with career development and personal growth.
To help provide a steady stream of income towards critical vision research, the couple then decided to become monthly donors. And, as circumstances allowed, they progressed to donate securities and name Fighting Blindness Canada in their Wills.
Supporting Fighting Blindness Canada has been a family affair for the Hensons for many years, and adding the organization as one of their beneficiaries was a natural next step. "Fighting Blindness Canada is on the top of our list to support. We are thinking of future generations, not only for our family, but for families around the world. We have grandchildren and hope that as research progresses, none of them have to live with the impacts of losing sight."
Through their association with Fighting Blindness Canada and the services available, including information sharing and registries, Richard and Patrice have met other families impacted by vision loss. "It is so interesting to hear what people, for example in small communities, are doing, using social media and other strategies to help them cope."
Henson family members have been to several View Point education events hosted by Fighting Blindness Canada and Richard has spoken at several conferences. He is passionate about the work of the organization and excited about the future of vision science
Through the generosity of their legacy gift, the family's hope for a future without blindness will now carry on for generations to come.
---
To learn how you can leave a gift to Fighting Blindness Canada in your Will, contact us at legacy@fightingblindness.ca.
Join the Fight!
Learn how your support is helping to bring a future without blindness into focus! Be the first to learn about the latest breakthroughs in vision research and events in your community by subscribing to our e-newsletter that lands in inboxes the beginning of each month.