Jun 21, 2023
Shirley Marr shares, 'How my mother was impacted by blindness.'
Fighting Blindness Canada community member Shirley Marr shares with us how her mother Mollie was impacted by blindness and the important call to support sight-saving research…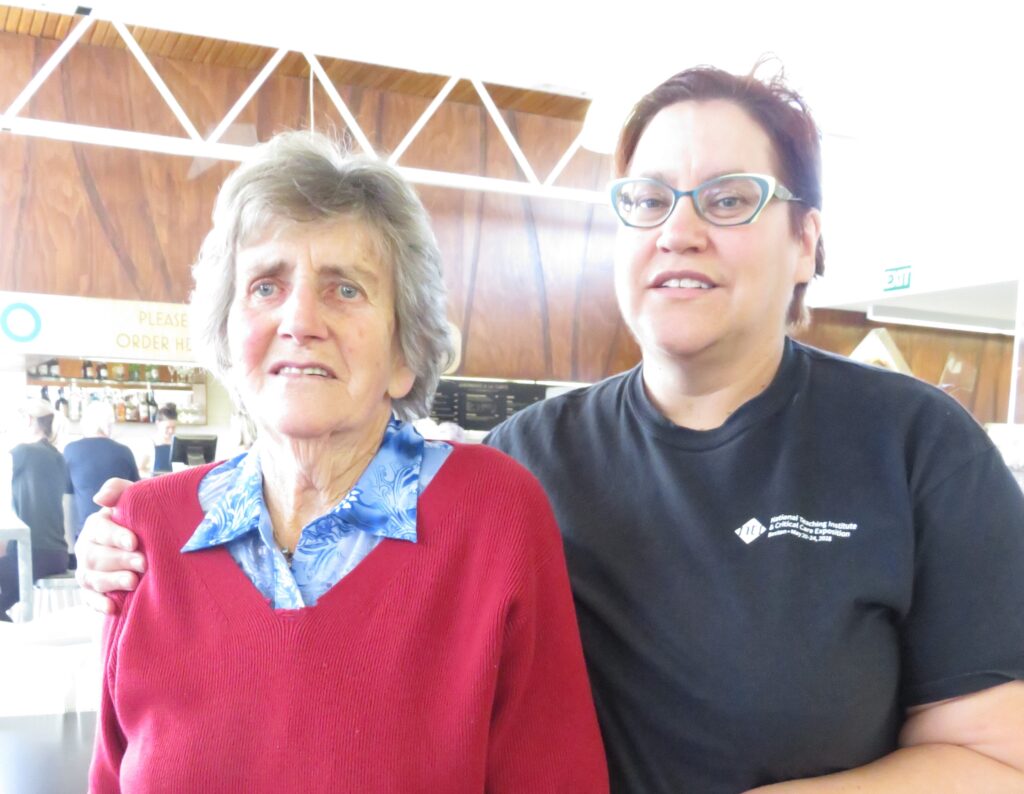 The story of my mother and her journey with vision loss
My mother, Mollie, was a hard-working farmer, lover of animals, and caring mother to six children.
She was an amazing woman.
Sadly, we lost mom a couple of years ago, but it is my hope that by sharing her story, we can honour her memory and help raise awareness for eye health.
"You've got to go and get your eyes checked. Don't wait until there's a problem."
When she was around 70 years old, she began complaining that she couldn't read the newspaper anymore. That was her favourite way to stay in the loop on current events.
Our entire family was devastated when doctors told her she had developed age-related macular degeneration (AMD), and her vision was extremely far gone.
Everyday tasks became an incredible challenge. She missed cooking, writing and reading letters to her long-term pen friend, and the independence of going grocery shopping without help.
When mom passed, I wanted to honour her memory.
Mom's biggest challenge in her life was her loss of vision, so I found an organization that was making an impact in vision research, Fighting Blindness Canada, and made a gift in her name.
Blindness doesn't get the same funding and attention as other diseases. That's why I think the work that Fighting Blindness Canada is doing is so important.
Because so many people don't realize the impact vision loss has on a person and their family until it happens to them.
Would you consider making a donation that will benefit vision research and make a real difference for the families impacted by blindness?
Thank you very much for taking the time to read our story and for your support of Fighting Blindness Canada.
– Shirley Marr
---

Join the Fight!
Learn how your support is helping to bring a future without blindness into focus! Be the first to learn about the latest breakthroughs in vision research and events in your community by subscribing to our e-newsletter that lands in inboxes the beginning of each month.