Young Leaders 2023 Summit Program
Welcome | Meet the Co-Chairs | Saturday Program | Sunday Program | Sponsors
WELCOME
Thank you for joining us in Toronto for our 2023 Summit. As always, we remain committed to providing a safe, inclusive, and accessible space for learning, sharing, and fostering our tight-knit community. We are thrilled to welcome new faces and reunite with others who have been part of our program for several years.
The Young Leaders Summit will focus on diverse career paths, advocacy, mental and physical wellness and networking. With each session, you will have the opportunity to ask questions, meet your peers, and share your experiences. We want to thank our sponsors RBC Future Launch, Rhythm Pharmaceuticals and the J.P. Bickell Foundation for making this program possible.
We are so excited to have you join us and look forward to learning more about you this weekend.
Morgan Ineson, Manager, Education, Fighting Blindness Canada
Jackie Rosen, Officer, Education, Fighting Blindness Canada
Vesper Copping, Young Leaders Co-chair, BC
Jake Hirst, Young Leaders Co-chair, Ontario
|Haamid Saifee, Young Leaders Co-chair, Alberta
Jacqueline Yau, Young Leaders Co-chair, BC
MEET THE 2023 YOUNG LEADERS CO-CHAIRS
Vesper Copping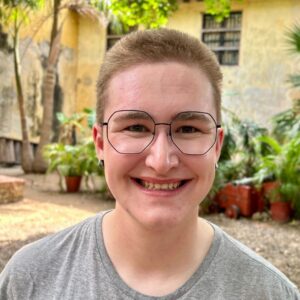 Hi, my name is Vesper Copping. I'm 20 years old and currently living in Kelowna, BC. I'm in my third year at the University of British Columbia working on my Bachelor of Arts in philosophy, political science and economics. Following graduation, I plan to do my masters in social work. In my free time, I love baking and exploring the wonderful outdoors, as well as taking care of my cat Pumpkin who is my baby. I began losing my vision when I was 12 years old due to a neurological condition which I like to describe as my brain and eyes not talking to each other properly.
Jacob (Jake) Hirst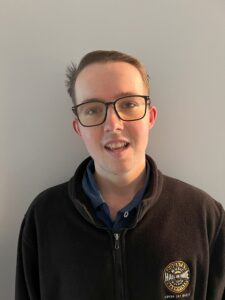 Hello everyone! My name is Jacob (Jake) Hirst and I am 24 years old. I was diagnosed with Retinitis Pigmentosa when I was 16 years old, and never knew I had no peripheral vision until then. I currently work full-time remotely as a Law Clerk for a law firm that primarily practices real estate law but also practices business law and wills and estates. In my free time, I enjoy spending time with my family and my dog, reading and exercising, and have an avid love for studying history and mythology. I joined the Young Leaders Program in 2020 at the Toronto Young Leaders Summit. Their program was insightful upon how to find ways to cope with vision loss, and I enjoyed hearing the stories of people who have gone through similar experiences as myself, which is one of the reasons why I decided to become a Co-Chair this year. I'm looking forward to meeting both old and new members of the Young Leaders Program at some point this year.
Haamid Saifee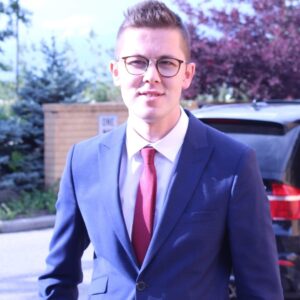 Haamid Saifee is a mechanical engineering graduate from the University of Alberta and currently works as an estimator and consultant within the construction industry. He is actively working towards obtaining his P. Eng designation in the province of Alberta. Haamid has been involved with the Young Leaders Program since March 2018 where he has focused on learning from others and inspiring those around him through his challenges and breakthroughs.
Jacqueline Yau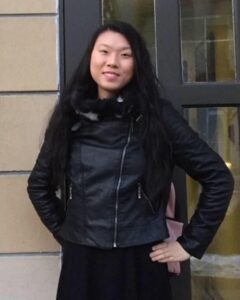 Hey there, my name is Jacqueline (pronounced Jack-a-leen) Yau. I am from Vancouver, BC. I was diagnosed with a rare eye disease called Aniridia at 3 months old. I graduated from Langara College's Early Childhood Educator program in 2018. I have my Infant-Toddler and Special Needs certificates as well. I work full time in a 3-5 daycare at the Jewish Community Centre. I also work in the after school program (K-Gr.7). On the weekends, I lead birthday parties for 1-10 year old children. In my free time, I enjoy spending time with friends and family, playing board games, exploring the city, and trying new foods (IG: @alwwayshungryy). I was first introduced to Fighting Blindness Canada as a participant in 2019 at the Vancouver Young Leader Summit. It was so great to be able to network and build stronger connections with like-minded individuals. The programming was insightful and gave an aspect of reflection on yourself at the end, which are a few reasons why I became a co-chair in 2022 and a returning co-chair in 2023. I'm looking forward to meeting everyone!
SUMMIT PROGRAM
Address: Novotel Toronto North York, 3 Park Home Ave., Toronto, ON M2N 6L3
All programming will take place in the Gibson Ballroom (2nd floor) unless otherwise noted.
If you have allergies or dietary restrictions, please email education@fightingblindness.ca
AGENDA: Saturday, October 14, 12 – 9 p.m.
12 – 1 p.m.: Lunch
We start our Summit with a delicious buffet lunch and introductions from your Young Leaders Co-Chairs and FBC staff. Menu items include choice of three (3) assorted salads, a vegetarian or protein entrée served with freshly baked bread rolls and butter, an assortment of desserts, and a selection of coffee (regular/decaf), teas and soft drinks.
1 – 2 p.m.: Icebreakers
Join us for friendly icebreakers to get to know all our new Young Leaders and reacquaint ourselves with friends from past Summits!
2 – 3 p.m.: Fireside Chat with Dave Brown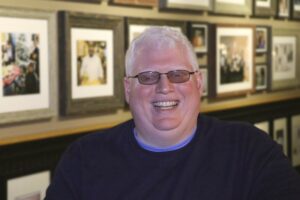 Dave Brown is the Host of NOW with Dave Brown on AMI TV, a daily TV talk show that explores real world events through the lens of disability and inclusion. Dave has been working in the broadcast industry for over 10 years, and has had the chance to make documentaries, host shows, and interview thousands of people. Broadcasting is Dave's passion and he is grateful for every opportunity he gets to connect with people. He first fell in love with radio while listening to his Sony Walkman late at night when he was supposed to be sleeping. Dave was born with albinism and is legally blind. He makes his home in North York, Ontario. Beyond broadcasting, he has a passion for sunglasses, fantasy football, and deep-fried cheese.
3 – 3:30 p.m.: Career Panel Part 1: Introductions
Join Haamid and our special guests Luca Sarcanin, Ahmed Bazzi, Kevin Shaw and Ali Usman to learn more about a variety of careers and the challenges and joys experienced over their career journeys.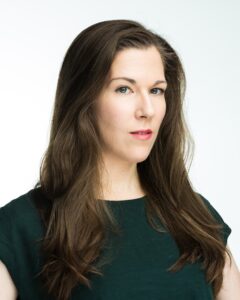 Luca Sarcanin is a senior advisor at the Government of Ontario, providing executive decision-makers with risk advice on a broad range of issues relevant to the province. Prior to this, she worked as an analyst for the Government of Canada in Ottawa and New Delhi, India. Luca's work has been featured by The Mackenzie Institute and the Toronto Globalist. When she's not writing reports, Luca moonlights as a singer, songwriter, and guitarist under the name Luca Anamaria. She is a member of the Society of Composers, Authors, and Music Publishers of Canada and the Alliance of Canadian Cinema, Television and Radio Artists. Luca is currently working on her debut music album in the folk, jazz, and world genres, as well as building her online community of fellow music lovers. In her spare time, Luca enjoys reading, learning languages, traveling, dancing, cooking, doing yoga, and hanging out with loved ones, including her pet bunny, Veno.
Luca is legally blind. She was born three and a half months premature with retinopathy and has since acquired a cataract she lovingly calls Cloudy. She is passionate about helping others and lives by the motto: "If they tell you that you can't, do it anyway!"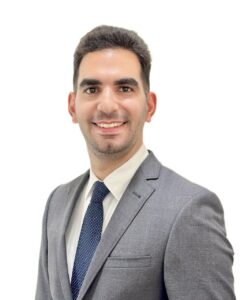 Ahmed Bazzi is currently an Associate at BMO Capital Markets in Toronto. He started his career with the bank in 2017 as an intern in Trading Products, and subsequently joined the bank full-time in 2018. Throughout his time at BMO, he held various roles in trading, research, and securitization. Today, he is part of a team responsible for managing and executing all Risk Transfer Transactions for the bank. Outside of his professional life, Ahmad is an active member of Lime Connect, an organization dedicated for students and professionals with disabilities. Ahmad holds a Bachelor's degree in Economics from the American University of Beirut and a Master of Financial Economics from the University of Toronto.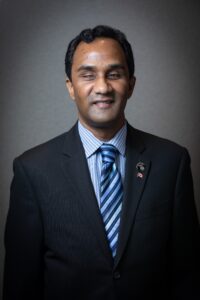 Kevin Shaw is a TV show host and entrepreneur, and is an "inspirational disruptor" and leader in the fields of accessibility, broadcasting, digital media and technology. After losing his sight from a rare form of retinopathy when he was 19, he began his career as a freelance mobile DJ and music producer before spending eight years as the Technical/Production Coordinator for CHRY Radio (York University) in Toronto. In 2012, he founded TellMe TV to address the lack of described video online, creating the world's first 100% described video-on-demand service. In 2017, he joined the CNIB Foundation to create a new cross-Canada entrepreneurship program and shortly thereafter founded MenuVox, a location-based app and service that pushes an accessible restaurant menu to a mobile phone. Currently working as the digital accessibility lead at Tangerine, he also hosts AMI's Mind Your Own Business, a show featuring entrepreneurs with disabilities taking their business to the next level. Kevin currently resides in Toronto and when not working, he enjoys playing drums, tandem bike riding and mixing music.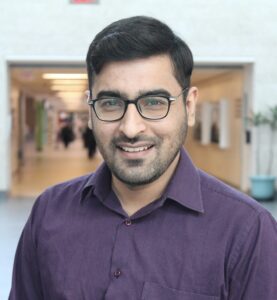 Ali Usman is a dedicated scientist pursuing a PhD in Experimental Physics in Regina, SK. He has conducted research at prestigious institutions like CERN, Brookhaven National Lab, and Jefferson Lab, focusing on the origins of the universe and sub-atomic particles. Outside the lab, Ali enjoys cooking, traveling, hiking, and indulging in music and movies. He's an avid advocate for science outreach and volunteers extensively. Facing the challenge of retinitis pigmentosa, Ali is determined to make science accessible to people with disabilities. His future goal is to work in science policy, promoting inclusivity and accessibility in the scientific world.
3:30 – 3:45 p.m.: Snack Break
Enjoy a short break with carnival-themed snacks, including fresh kettle popped popcorn, cotton candy, fresh baked pretzels with mustard, nachos with salsa and sour cream, potato chips with dip, assorted candy store, all accompanied by assorted bottled juices and soft drinks, freshly brewed coffee, decaffeinated coffee and tea.
3:45 – 4:45 p.m.: Career Panel Part 2: Small Group Discussions
Join our career panelists in small group sessions to learn more about their experiences and discuss a variety of topics.
NOTE: Sessions will take place in Gibson Ballroom, and Duncan and Sheppard Rooms. All rooms are close together on the same floor. FBC Staff and volunteers will direct you to the correct rooms.
4:45 – 5:15 p.m.: BREAK
5:15 – 6:45 p.m.: Accessible Painting Workshop with FreshPaint Studios
Create a masterpiece with tactile art that you will get to take home as a souvenir! Art instructors from FreshPaint Studios will guide us from start to finish in this beachy scene, complete with shells and sand.
7:15 – 9:15 p.m.: Dinner at Pizzeria Libretto
Join the Young Leaders Co-chairs and FBC staff for a taste of Toronto! Menu includes caprese salad, gnocchi fritti, a selection of meat and vegetarian pizzas and a dessert board (vegan options can be provided upon advance request).
AGENDA: Sunday, October 15, 9 a.m. – 3 p.m.
9 – 10 a.m.: Breakfast
Start day two of the Young Leaders Toronto Summit with a delicious breakfast. Menu items include scrambled eggs, home fries, crisp bacon & breakfast sausage, seasonal fruits, assorted morning pastries, yogurt, cereals, freshly brewed coffee, decaffeinated coffee, selection of teas and an assortment of chilled fruit juices.
10 – 11 a.m.: meet joe strechay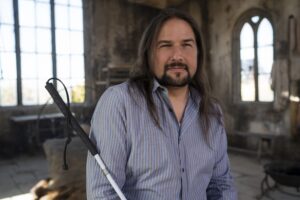 Joe Strechay specializes in bringing award-winning stories involving disability to screen while making productions accessible to cast and crew with disabilities. He has worked on numerous scripts with writers around the world, advises on scripts to set decoration to props to the blocking of scenes with the directors and cast, and assists in casting actors who are blind or low vision for numerous shows and networks. Currently, he is an associate Producer on Netflix's All the Light We Cannot See, to be released November 2, 2023. Over three seasons, he helped to build the World of SEE on AppleTV+ including working on casting for seasons 2 and 3, and served as co-executive Producer on Season 3. He has also served as a consultant on Marvel's Daredevil and The OA.
Joe has worked in leadership in multiple state government agencies and developed programs for non-profits. Holding an undergrad from East Carolina University and completing graduate studies at Florida State University, he is also the spokesperson for the new American Printing House for the Blind Museum (under construction), The Dot Experience. Joe lives in Fayetteville, WV with his wife, Jen.
11 a.m. – 12 P.M.: concurrent sessions, round 1
Being a self-advocate in school and in your career, hosted by co-chair Jake Hirst
Duncan Room
One of the hardest things for anyone who has a visual impairment is to be an advocate for themselves. Our session will discuss how to become more of an advocate for yourself within your personal life, educational life and professional life.
OR
How to develop a winning mindset, hosted by co-chair Haamid Saifee
Gibson Ballroom
The process of developing a winning mindset can be a crucial step towards various aspects of our lives whether it be for school, at work or our personal lives. In this session, we will work as a group to identify the key ingredients for success. The session will be focused on three key components: goal setting, preparation, and gratitude.
12 – 1 p.m.: Lunch and Trivia
It's trivia time! Morgan and Jackie will host this competition with all eyes on a sporty prize; you don't want to miss out on this fun Young Leaders tradition. Lunch items include choice of three assorted salads, various sandwiches and wraps (with vegetarian options), an assortment of desserts, coffee (regular and decaf) and a selection of teas and soft drinks.
1 – 2 p.m.: Concurrent Sessions, Round 2
Mindful Movement, taught by Vivian Chong and hosted by co-chair Vesper Copping.
Gibson Ballroom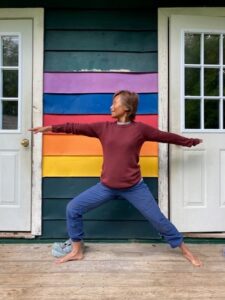 NOTE: Please wear comfortable clothes for this session!
Vivian is an accessible yoga teacher for the vision loss community, teaching online weekly classes to students across Canada and outdoor in-person classes in the summer. Vivian has received various awards, including one for the Most Inspirational Female Athlete (2021) and a Volunteer Service Award from the federal government of Canada (2021). Vivian is also involved in Canadian theatre and in 2022, was nominated for a Dora for best performer for Dancing With The Universe. Also an author, Vivian's graphic memoir Dancing After Ten was recommended by the New York Times and NPR, won the US library journal award and was short listed for the Toronto Book Award. Vivian is passionate about creating her best life living with disability.
Mindfulness-based stress reduction, taught by Elaine Smookler and hosted by co-chair Jacqueline Yau
Duncan Room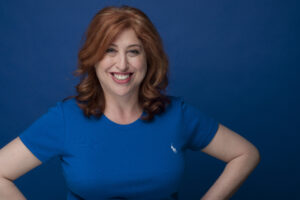 Elaine Smookler, RP, CMT-P is a Registered Psychotherapist, Life Balance Coach, Keynote speaker, teacher, writer and comedic performer. Working in private practice as a member of the Ontario Association of Mental Health Professionals, she offers ongoing clinical programs including Mindfulness Based Cognitive Therapy (MBCT), and Mindfulness-Based Stress Reduction (MBSR). Additionally, Elaine offers regular stress-management programs to U.S. corporate EAP's, and through her video series, Get Started with Mindfulness created for Mindful.org. Elaine has been providing wellness programs for the staff and parents of the Hospital for Sick Children in Toronto since 2015 and was an instructor at University of Toronto Medical School. She was most recently a Presenter for the Healing Healthcare Summit where she offered one of her signature programs, "7 Mighty Mini-Practices to Help Keep You Smiling When Things Fall Apart."
2– 2:30 p.m.: Lime Connect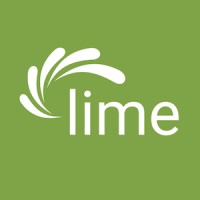 Join Karen Kelsey from Lime Connect Canada with more on how Lime prepares and connects university students and professionals with disabilities for internships and full-time careers with corporate partners. Karen will also share some tips on how to disclose your disability, particularly as it relates to employment.
2:30 – 2:45 p.m.: Closing Remarks
Say farewell to all your fellow Young Leaders as we wrap up another great Toronto summit.
Sponsors
Thank you to our sponsors RBC Future Launch, Rhythm Pharmaceuticals and the J.P. Bickell Foundation for making this program possible.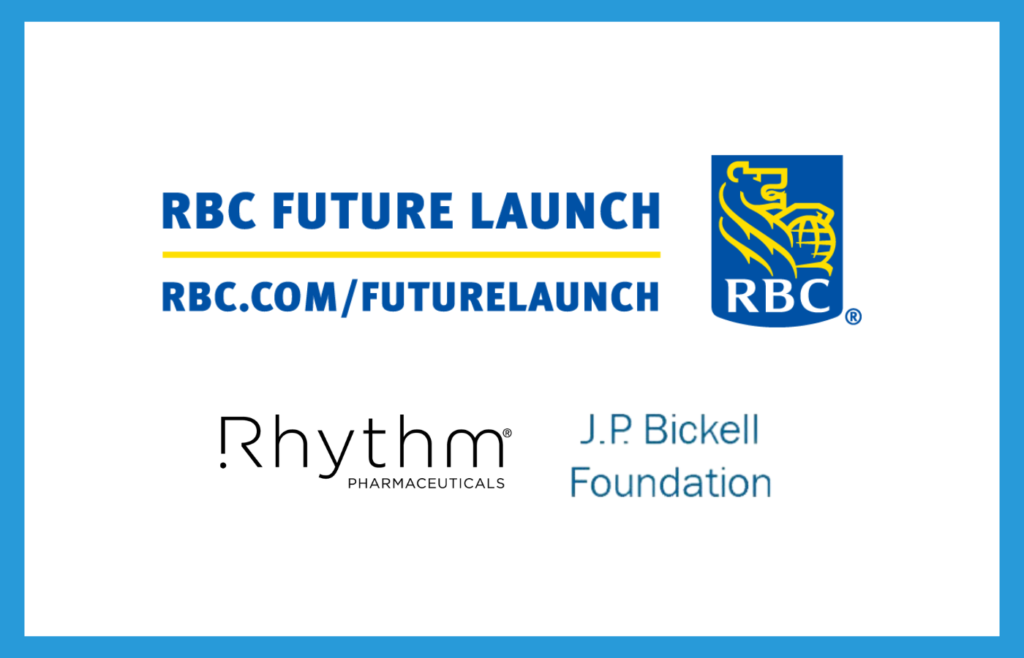 Join the Fight!
Learn how your support is helping to bring a future without blindness into focus! Be the first to learn about the latest breakthroughs in vision research and events in your community by subscribing to our e-newsletter that lands in inboxes the beginning of each month.