May 7, 2019
New Gene Therapy Clinical Trial in Canada for Blinding Eye Disease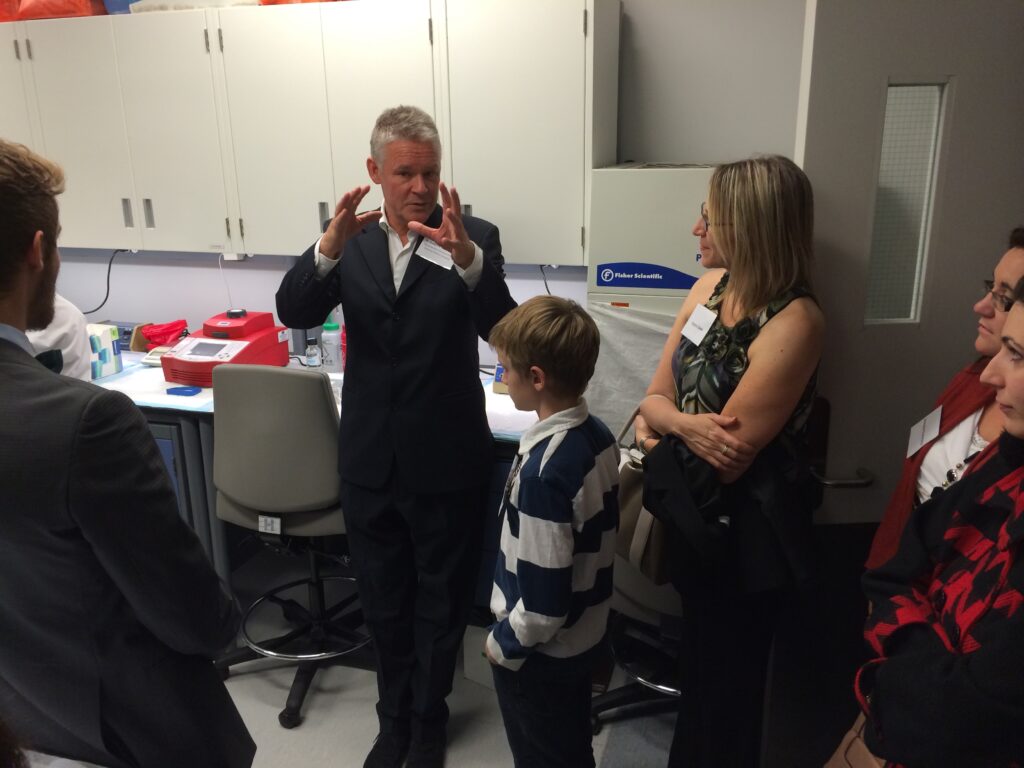 One of our core goals at Fighting Blindness Canada is to accelerate the development of new sight-saving treatments. Lately, we have been writing a lot about the exciting progress in gene therapy, and we are thrilled to report that there is a new gene therapy clinical trial site in Canada for people who are living with the blinding eye disease choroideremia!
Dr. Robert Koenekoop, Professor of Pediatric Surgery, Human Genetics and Ophthalmology at McGill University, is participating in a Phase 3 choroideremia gene therapy clinical trial. The trial will take place at the Centre for Innovative Medicine at the McGill University Health Centre. Dr. Koenekoop's study is part of a much larger trial called the "STAR" study, which is being supported by gene therapy company Nightstar Therapeutics. Nightstar has been leading the development of this new choroideremia gene therapy for a number of years and has reported positive results from its earlier work in prestigious scientific journals, including Nature Medicine, the New England Journal of Medicine, and The Lancet.
It's very encouraging that the company is now conducting this Phase 3 trial. It's good news that interested Canadian people who are living with choroideremia have an opportunity to enroll in the trial right here in Canada.
Dr. Koenekoop is world-renowned for the research that he has done to pave the way for new treatments for people who are living with an inherited retinal disease like choroideremia. If you are living with choroideremia, you are welcome to reach out to Dr. Koenekoop to learn more about this trial opportunity.
We have attached two PDF in French and English that provide additional details about the trial and information about how to contact Dr. Koenekoop to learn more.
Clinical trials are an essential form of research that tests the safety and effectiveness of potential new treatments in patients who are living with diseases. Clinical trials proceed through different "phases" and each phase is focused to determine whether the experimental treatment is safe, and whether it provides benefit to the patient. If you would like to learn more about the different phases of clinical trials, please consult our "Everything you Need to Know About Clinical Trials" overview.
A unique and important thing to know about a Phase 3 trial, like the choroideremia STAR trial that Dr. Koenekoop is conducting, is that it compares a potential new treatment (i.e. the choroideremia gene therapy) to a placebo. A placebo is a fake intervention, such as a sugar pill. In the STAR trial, participants will be "randomized" to receive either the experimental treatment or a placebo, and they will also be "masked," which means that they won't know whether they received the treatment or the placebo. This process of randomizing participants and masking (both the participants and the clinicians) is an important part of the study design because it helps to prevent bias.
It is such an exciting time in gene therapy! In addition to this choroideremia trial, there are a number of clinical trials that are currently enrolling Canadian patients. Please consult our Gene Therapies for Blinding Eye Diseases chart to learn more about different opportunities for Canadian patients.
Join the Fight!
Learn how your support is helping to bring a future without blindness into focus! Be the first to learn about the latest breakthroughs in vision research and events in your community by subscribing to our e-newsletter that lands in inboxes the beginning of each month.