Feb 3, 2022
The White Cane Series: Sarah Patel's Story
Discovering opportunities and helping build community
Sarah Patel is a past FBC Young Leaders Co-Chair, a full-time early childhood assistant and trained counsellor, runs a YouTube channel, co-hosts a podcast, and is part of the Advocacy and Ambassador Team and Diversity Champions Initiative with CNIB. Sarah was also born with an inherited retinal disease called Leber congenital amaurosis (LCA) that causes severe vision loss at birth or in early childhood.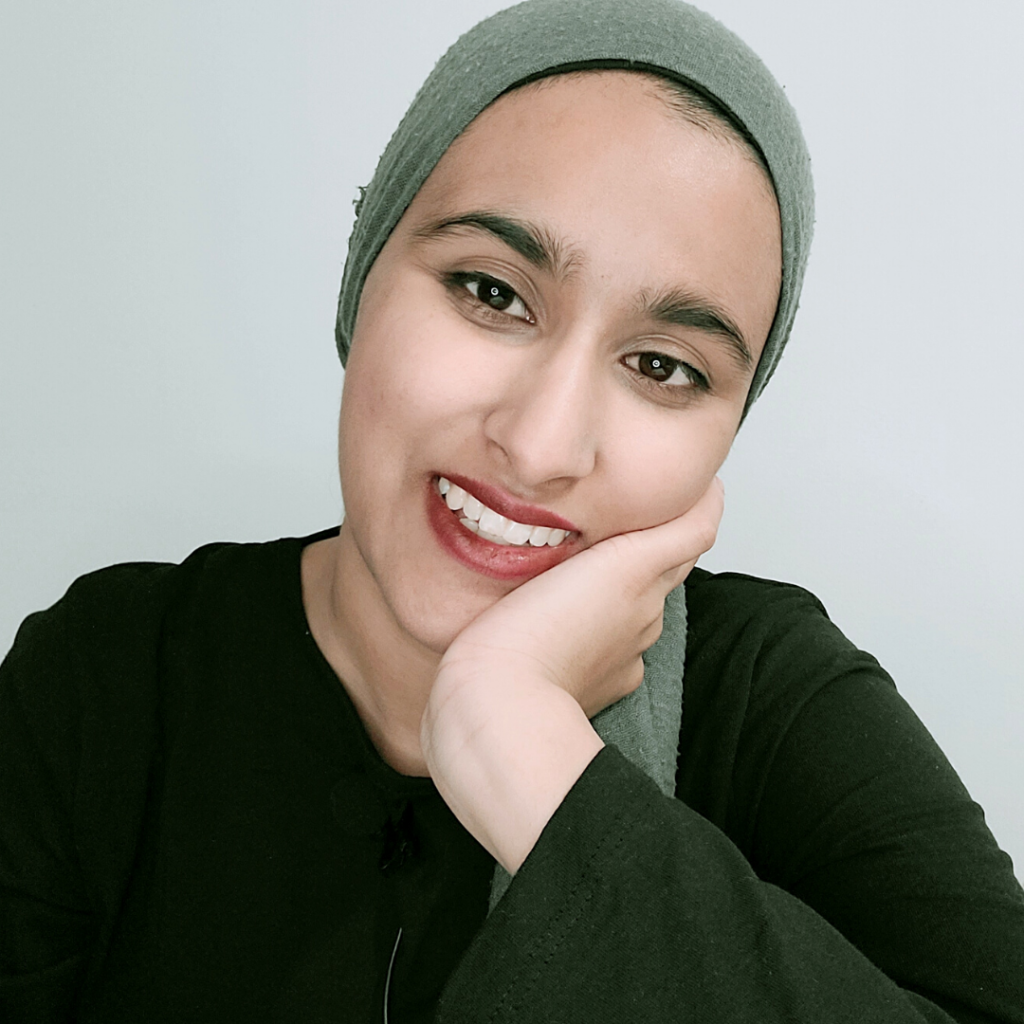 Sarah was introduced to a white cane at the age of 4 years old. At this stage in her life, the concept of a white cane didn't feel like a big deal. It wasn't until her teen years when Sarah began using it more frequently, that she began to feel different. If Sarah wasn't using her white cane, no one knew she had a disability, but once in hand, she felt it drew attention and questions about her vision loss. If Sarah commented on something she was able to see, many questioned whether she had a disability at all.
At the age of 16, Sarah was invited to join a clinical trial for a new treatment, called Luxturna, in the United States. Luxturna is a gene replacement therapy for individuals who have mutations in the RPE65 gene – the same gene mutation Sarah was born with. The therapy had the potential to stabilize sight and despite initial fears and concerns, Sarah decided to join the clinical trial.
And it worked. Sarah's vision stabilized.
For Sarah, the possibility of Luxturna was a "huge deal" and, although she did not make the decision lightly, it was a decision that impacts her life tremendously. In addition to stabilizing her sight, Sarah and her family learned more about the spectrum of her vision loss and the specificity of her disease, which wasn't known to them when first diagnosed. And this better understanding helped Sarah feel less angry.
At the age of 17, with the newly found experience of going through a clinical trial and better understanding her vision loss, Sarah was in search of a community where she could connect and share her story. It was then she learned of Fighting Blindness Canada's Young Leaders Program and Sarah became one of the youngest people to attend the seminars.
"Looking for my path in life and meeting others; hearing what they had to say and what they experienced – it made me feel less alone. I feel rejuvenated coming from Young Leaders events, especially knowing they're going through different moments in their life with vision loss like me. These summits give me a pump of personality!"
Sarah's impact on her peers and the program was clear, and in 2020 she was asked to Co-Chair the program. Sarah's response was an immediate, "yes!" And she remained in the role for two years, helping the program navigate challenges associated with moving to virtual meetings during the pandemic.
During this time, Sarah was also faced with new challenges and triumphs following an accident.
"One year ago, I was in a motor vehicle accident that caused drastic changes in my vision. It was stable and then changed drastically from a concussion. I was feeling hopeless. I didn't know how much vision I would regain or if I would regain any vision. It didn't go back to what it was before – it's a little better, but there is always the fear at the back of my mind of what is the timeline of my vision changing as I get older?"
Sarah is passionate about sharing her story and advocating for the vision loss community. She feels so fortunate to have received Luxturna as part of a clinical trial and she continues to advocate for public funding of this treatment for all Canadians. Sarah also co-hosts a podcast, 'What's the Difference' where she speaks with community members living with disabilities and hosts a YouTube Channel, 'Thinking in Colour,' where she discusses the importance of vision health and mental health.
Sarah continues to use her white cane, but no longer feels that it defines who she is.
Now almost in her thirties, Sarah wants to preserve her remaining vision for her future children; to be able to see their first steps and their first smile. Wondering if her vision may deteriorate as she ages, Sarah knows others may be experiencing far more progressive vision loss and they deserve to have the chance to save their sight.
Learn more about Luxturna and share your voice at ApproveLuxturna.ca.
---
The White Cane Series features community stories from Canadians living with vision loss. If you are living with vision loss and would like to be featured, e-mail comms@fightingblindness.ca.
Check out past White Cane stories.
Join the Fight!
Learn how your support is helping to bring a future without blindness into focus! Be the first to learn about the latest breakthroughs in vision research and events in your community by subscribing to our e-newsletter that lands in inboxes the beginning of each month.