Mar 4, 2022
The White Cane Series: Laura Feltz's Story
Removing masks and transforming perceptions
Laura is a seasoned former HR leader who began experiencing visual changes 30 years ago due to a detached retina. Although Laura lost some vision, she was able to navigate her environment comfortably wearing corrective lenses, comparing her visual perception at the time to foggy sunglasses. Then, around 12 years ago following a doctor's appointment for a cornea infection, Laura was diagnosed with glaucoma. She began routine eye drops to slow and hopefully stop vision loss, but 7 years following her diagnosis, Laura's peripheral vision began to deteriorate rapidly.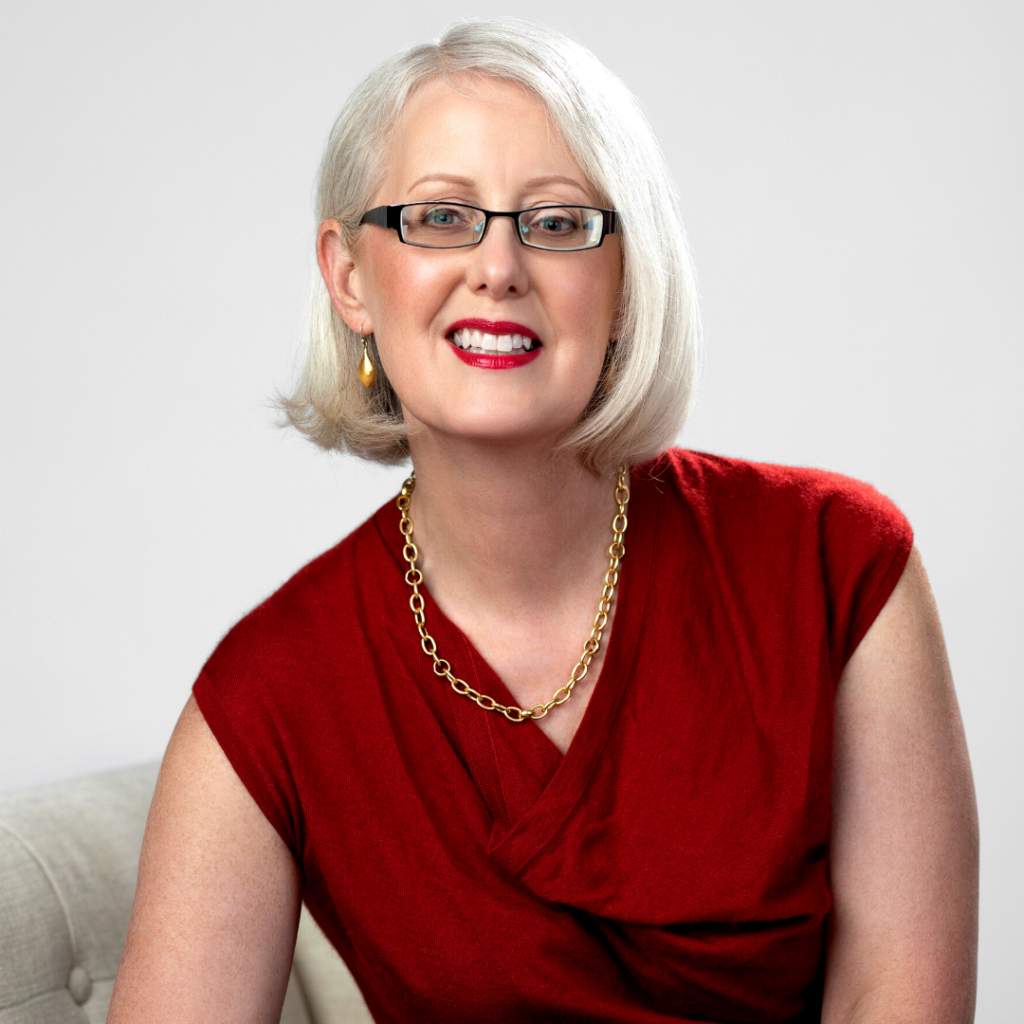 Initially, Laura compartmentalized her experience and tried to mask her diagnosis to maintain a sense of normalcy in her professional life. But soon, the faces of colleagues became increasingly blurry, and she began relying more heavily on assistive technology during meetings to mask changes in her vision.
"It wasn't until a colleague asked why I looked so angry all the time. I realized I was squinting to try and see which was seen as a resting angry face. We make assumptions about what's wrong with someone. I realize if I had a white cane at the time, I would have been more confident in navigating my surroundings and might not have had this look on my face."
This brief encounter changed Laura's understanding of the way others may be perceiving her vision loss, but she still felt unable to confront her experience. Then, following a minor run-in with a construction fence while walking her dog Lucy, Laura realized the extent of the support she required to maintain independence. With remnants of a bruised ego motivating her to seek help, Laura reached out to her network and began the process of using a white cane.
"I'll never forget it. It was amazing because she [the cane instructor] put me at ease immediately, and within 20 minutes we were outside navigating the environment. That was the key to my transition. Getting to do what you normally do – the difference was striking."
For many, a white cane offers support and independence even if partially sighted. And Laura had never realized how tense she was due to low vision and low depth perception whilst in public. Not knowing where the ground was to support her footsteps made going on walks with Lucy, and other daily tasks, very stressful. Once fitted with her cane, Laura felt she was able to relax and noticed changes in Lucy's behaviour – she instinctually felt Laura's confidence and fell in line with the new cane.
Laura still remembers the way she framed vision loss in her mind – forcing herself to maintain focus on the good things in her life while pushing her negative feelings down. She recalls past moments of driving on the highway and realizing her vision had changed to the degree of it being no longer safe to drive. Soon after, Laura decided to exchange her license for an ID card, and it was then amid tears she finally gave herself the space to grieve.
Everyday tasks like going shopping, interacting with people, or reading can be overwhelming and frustrating. Laura shares that shopping and speaking with individuals can be difficult because objects are blurry, and she can't see faces or look into people's eyes. When reading, Laura must spend time piecing together letters and words, and in this way can lose the meaning of themes and sentences.
Working now as a Transformation Coach and Hypnotherapist, Laura utilizes her years of corporate HR experience to help others overcome the tolls of being over-stretched and struggling to cope, personally and professionally. Laura continues to share her story to bring awareness to blinding eye diseases and to encourage others to "not wait until we are broken before looking within to get the help we need."
---
The White Cane Series features community stories from Canadians living with vision loss. If you are living with vision loss and would like to be featured, e-mail comms@fightingblindness.ca.
Check out past White Cane stories.
Join the Fight!
Learn how your support is helping to bring a future without blindness into focus! Be the first to learn about the latest breakthroughs in vision research and events in your community by subscribing to our e-newsletter that lands in inboxes the beginning of each month.